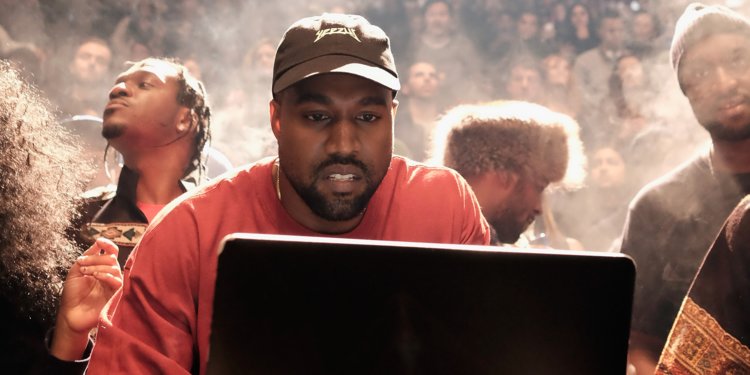 Kanye West's album is dropping tonight at midnight and there is little to no information on the title, the concept, the cover art or anything that he'll be discussing on the album, outside of it having 7 songs. Don't get me wrong there isn't really a shortage of things he can talk about; his wife was robbed in Paris, he went through pharmaceutical drug withdrawal, had Lyposuction, practically lived in Wyoming for the past year and also had some very 'interesting' opinions about slavery, President Trump & society in general.
Nonetheless, his 8th studio album will be releasing tonight and you can catch it on the Stationhead App, where Kanye will also have a 1-hour discussion about the album, before it's release. The album will start playing promptly at midnight tonight so make sure to download the app ahead of time if you're interested (Via Stationhead Instgram).
Kanye is also flying out people to Wyoming for a listening party tonight and while we have no idea if the album will debut on Spotify or Apple Music, you can bet that it will end up there. This will be a big album for Kanye West, considering the statements he's made over the past couple months and his 'pooptity-scoop' song which had people rolling. Once again, All Eyez on Kanye.
UPDATE:
You can now live stream the listening party as well, so you Ye stans here ya go.
Download the @WAV_Media app https://t.co/HxSvFHiSrY  to watch the livestream of my album listening tonight in Jackson hole, Wyoming

— KANYE WEST (@kanyewest) June 1, 2018