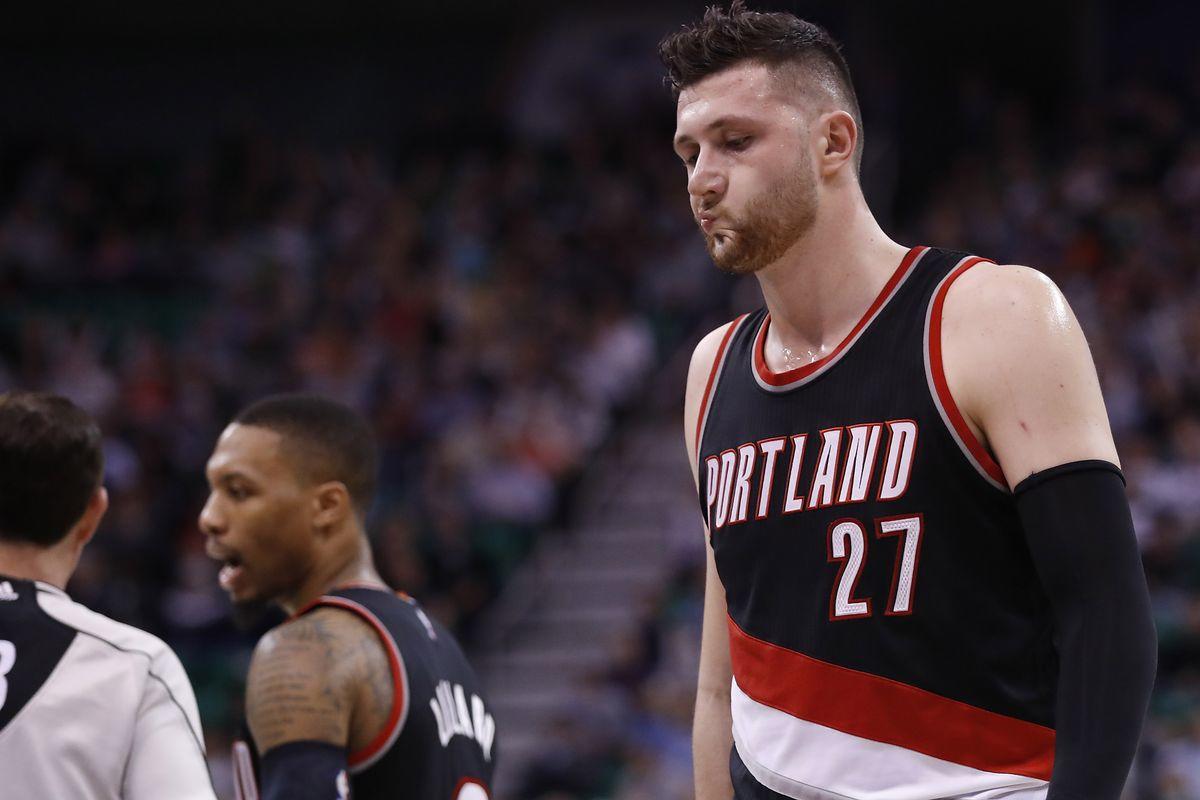 Portland Trail Blazers center Jusuf Nurkic finds himself getting ready for restricted free agency next summer, as the organization isn't offering him a contract extension, reports Shams Charania of The Vertical:
Sources: Portland's Jusuf Nurkic plans on restricted free agency next summer with Blazers, barring major shift, with no extension offer made.

— Shams Charania (@ShamsCharania) October 13, 2017
Nurkic, 23, has become a cornerstone part of the Trail Blazers' future, and would be one of the top centers on market next summer. https://t.co/2Dzqppjwhc

— Shams Charania (@ShamsCharania) October 13, 2017
As Charania noted, Nurkic has become a cornerstone of the Blazers' future. So why won't they extend him? Well, the team is fairly tied up financially after giving (arguably) bad contracts to Evan Turner, Maurice Harkless and Meyers Leonard (and Allen Crabbe, but they were able to send him to Brooklyn).
Plus, here's the thing about restricted free agency: The Blazers will have the option to match any offer sheet that Nurkic signs with another team. Therefore, they can afford to wait this out and make sure that Nurkic is capable of maintaining the brilliance that he flashed last year for an entire season.
In the 20 games that Nurkic played for the Trail Blazers after they acquired him from Denver, he averaged 15.2 points, 10.4 rebounds, 3.2 assists, 1.9 blocks and 1.3 steals per game.