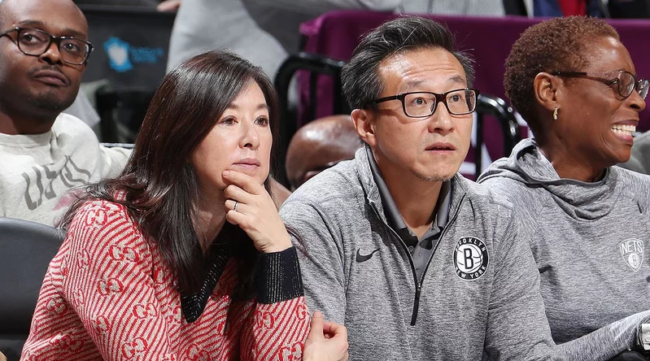 Joseph Tsai had a desire to get into the NBA game. Back in 2017, he spent $1 billion to buy 49 percent of the Brooklyn Nets. Now, he is set to buy the rest of the franchise from Russian owner Mikhail Prokhorov according to Josh Kosman and Brian Lewis of the New York Post
The co-founder of the Chinese website Alibaba purchased the remaining shares at $1.35 billion, bringing up to a grand total of $2.35 billion to acquire the Brooklyn franchise. Prokhorov paid $365 million in 2010 for 80 percent of the Nets and 45 percent of the Barclays Center operating rights. In 2015, he bought the remaining stakes in the franchise and the arena at about $1.7 billion.
Tsai was born in Taiwan, is a Canadian citizen, went to college at Yale, and is worth an estimated $9.3 billion, according to Forbes. Tsai also owns the WNBA's New York Liberty.
The Nets are on the rise after a successful offseason, during which they added All-Stars Kyrie Irving and Kevin Durant in free agency. Brooklyn reached the playoffs last year but has an even brighter future with major star power that could bring in a lot of revenue and a lot of wins.