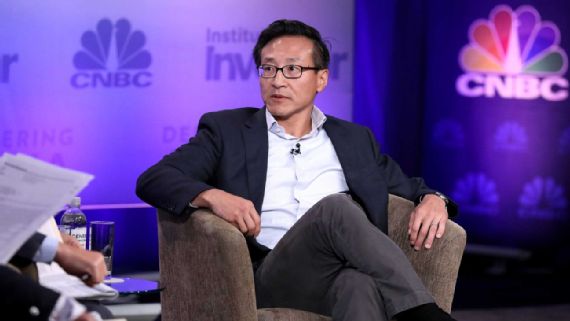 Co-Founder and Executive Vice President of Chinese e-commerce company Alibaba Joseph Tsai has agreed to purchase a 49 percent stake in the Brooklyn Nets, reports Adrian Wojnarowski and Zach Lowe of ESPN.
Tsai has a net worth of $8.8 billion.
Tsai will not have any part in basketball or business decisions as minority owner; those responsibilities will stay with majority owner Mikhail Prokhorov.
The price will be based on the record $2.3 billion valuation of the team; the previous high was the $2.2 billion sale of the Houston Rockets.
Prokhorov will remain the team's majority owner for the next four years. After that, he plans to sell his majority stake, says ESPN.
The deal does not include the Nets' Barclays Center, per ESPN:
The deal excludes the acquisition of the Barclays Center in Brooklyn, sources said. Prokhorov owns the arena, and it's expected that a new long-term lease for the Nets will be negotiated soon, league sources said.
Without the Barclays Center, the deal represents another big bet on the future of the NBA — and on the power of Brooklyn as a market. The Nets on their own have been huge money losers since they moved to Brooklyn, according to internal league financial documents obtained by ESPN.