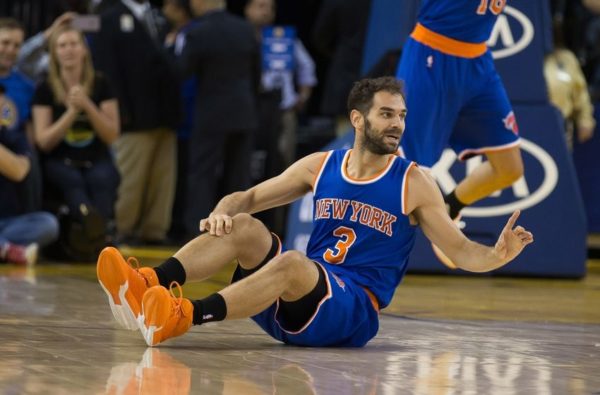 I am sure when all is said and done the Knicks faithful will look at José Calderón and give him a salute whenever he is seen.
I joke of course, the Knicks faithful never really wanted him, simply because everytime he played he looked a step slower than everyone, dare I say "Washed"?
Well however they felt, Calderón is out of New York and is in Laker Land. José Calderón recently reflected on his time in New York and holds no hard feelings but wishes he could've been a backup to DRose.
"It's something they needed,'' Calderon told The Post. "Like I said, I was ready for a different role and I was ready for a different role the last couple of years. Maybe there wasn't the player to put ahead of me.

"I always said I wasn't the one putting me in the starting role or playing me 35 minutes. It could've been a guy like a Derrick Rose and I would've been the backup point guard. It's a tough position to play. You have to know your strengths and weaknesses. I've been in the league 12 years and I know what I do best or not do as well. It's nothing personal. It's what the team needed. Hopefully it will work better.''
Calderón knows that he'll be on the bench primarily for the Lakers and I think he wished that the Knicks had somebody else to take the PG reigns. He didn't want to be a starter because he knew that he wasn't up to the task anymore. Obviously the Knicks didn't have a choice for the past couple of years but now that they do (Derrick Rose), Calderón is then shipped off. So that's unfortunate for Calderón but that's how the cookie crumbles.