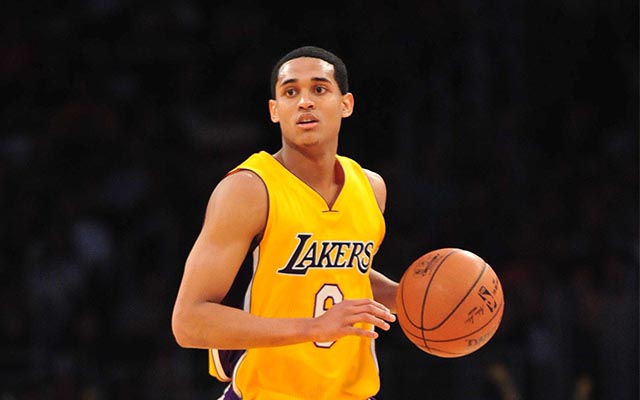 The Los Angeles Lakers, to no one's surprise, will be employing Jordan Clarkson once again. According to Shams Charania of The Vertical, the shooting guard has agree to a deal with his incumbent team. Clarkson will reportedly be paid 50 million dollars over four years.
Clarkson was a restricted free agent. Qualifying under the Arenas Provision, it was always going to be difficult for any team to steal him away from Los Angeles.
The Lakers instead chose to use their cap space to sign their young guard. In doing so, they keep more flexibility in the long term while losing some in the short term.
Last season, the young Lakers guard scored 15.5 points per game while starting 79 games. The 23-year-old shot 43% from the field and 35% from three point land. He has been a revelation for the Lakers since being drafted in the second round two seasons ago. Now, he can continue his great young career in Los Angeles, next to a talented but developing young core.
This is the Lakers' second signing already after they reached terms with Timofey Mozgov almost immediately after free agency began.