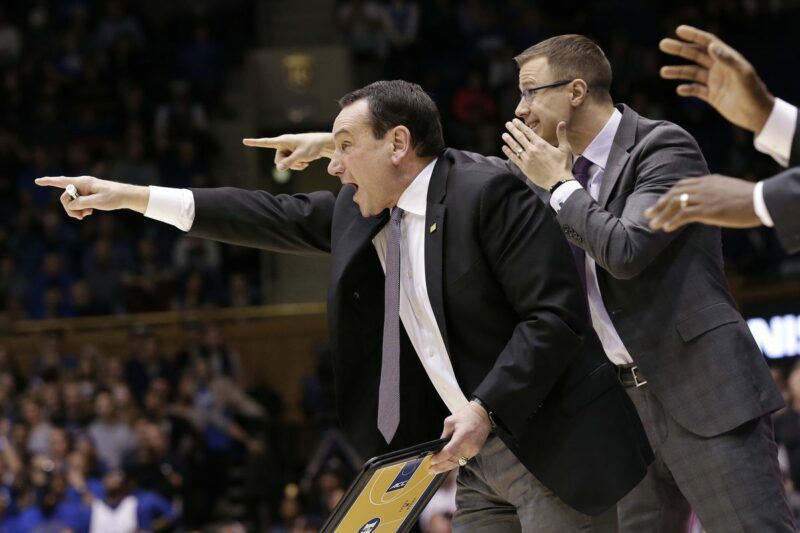 The shocking news that Duke Blue Devil's Head Coach Mike Krzyzewski would retire after this upcoming season was immediately followed by news about his eventual replacement. Duke Assistant Coach and former Duke player Jon Scheyer has been named the coach in waiting. The Blue Devils wasted little time in naming the program's heir apparent after their legendary Head Coach made it known he was stepping down from the position. Scheyer now has a year to get used to the idea that this will soon be his program to run.
Breaking: Mike Krzyzewski plans for the 2021-22 season to be his final as Duke's head coach and is finalizing a search process with school officials to name associate head coach Jon Scheyer as coach-in-waiting, according to @wojespn and multiple reports. pic.twitter.com/vDmFxhieQE

— SportsCenter (@SportsCenter) June 2, 2021
Jon Scheyer spent four years with the Duke Blue Devils from 2006 to 2010 ending his college career as a national champion. The professional basketball route didn't exactly work out and by 2014 he was named a Duke Basketball assistant. He spent four years in the role until he was named Associate Head Coach in 2018. The former Duke player is still currently in that role. Scheyer has spent most of his adult life with the Duke Blue Devils and it seems that trend will continue.
Filling the shoes of a Head Coach like Mike Krzyzewski will be difficult. It seems that just like with the program's rival North Carolina, the mentor hand-picked his successor. The man that Krzyzewski wanted to replace him is seemingly none other than Jon Scheyer. Duke has risen to elite Blue Blood status since the legendary Head Coach took over and now a brand new chapter will begin. Scheyer will have one final season in his current role before the hard work begins.