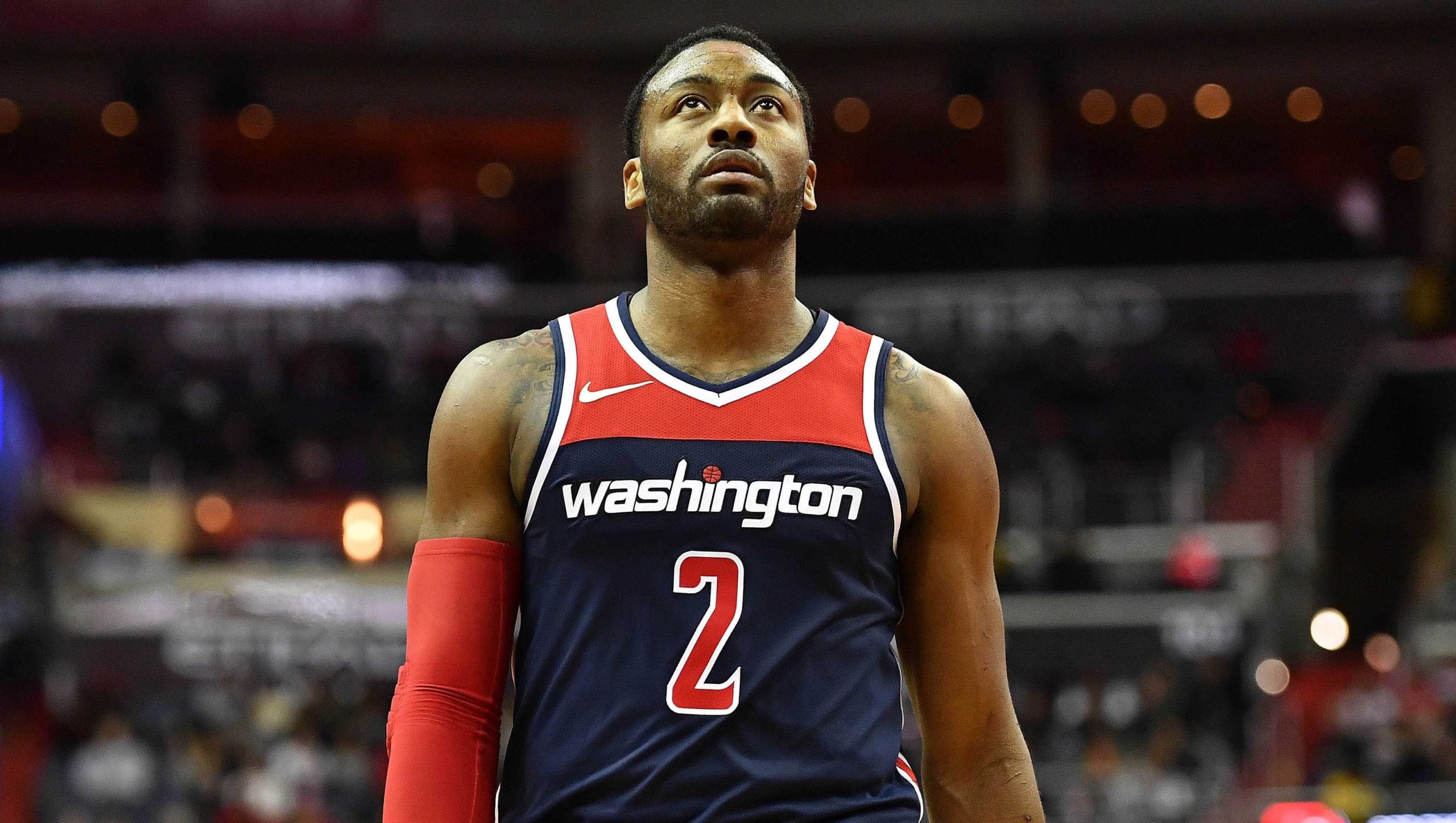 The NBA season remaining on hold as coronavirus sweeps across the nation has given players across the league an opportunity to get healthy with the extra time off. Players can heal from any nagging injuries and we've already seen a handful of players undergo operations or surgeries with the season still suspended.
It's also helped some get an opportunity to get their legs back under them after a serious injury- such as Kevin Durant and also Washington Wizards point guard John Wall. Though both players are now inching towards a return to the court, Durant has already said he won't play when the season resumes and the same stands true for Wall. Wall and the Wizards have said from the start Wall won't play this season, even if games extend late into summer. However, Wall recently told ESPN that he's ready to return to the court and that he feels healthier than ever.
Washington Wizards point guard John Wall declared himself fully recovered after two surgeries that sidelined him for the past 1½ years and said he is "itching" to get back on the court next season.

Speaking on a video call Tuesday to discuss his "202 Assist" program to help pay rent for people in the nation's capital affected by the coronavirus pandemic, Wall said he is "still taking my time at the rehab" and working to get himself "in the best shape possible."

"I'm 110%," the five-time All-Star said. "I'm healthy."
Of course, Wall hasn't played since late in 2018 when he elected to get surgery in his left heel for bone spurs. However, Wall's return after the surgery wouldn't be so simple, as he tore his Achilles while rehabbing his heel and require another operation.
That latest Achilles surgery is what has kept him out of the lineup this season but Wall appears ready for a comeback. Though we won't see him this season whenever it resumes, expect Wall and Bradley Beal to turn the Wizards back into an Eastern Conference playoff threat. `