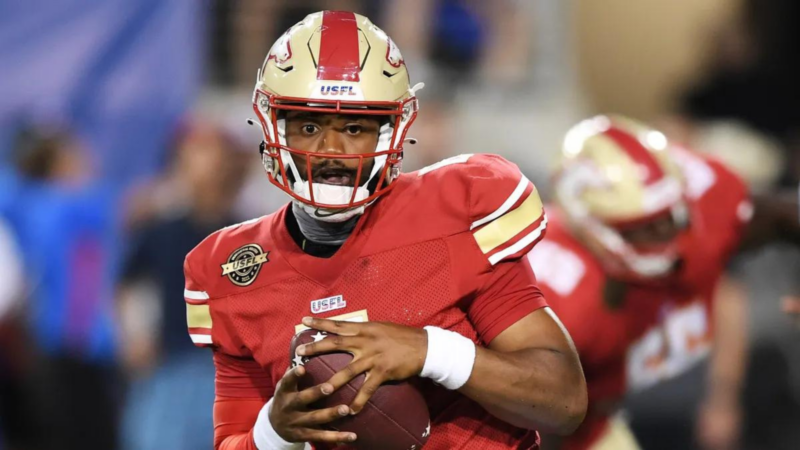 On Saturday afternoon, J'Mar Smith and the Birmingham Stallions opened up their second season in the USFL against the New Jersey Generals. Following a 9-1 season in 2022, Smith and the Stallions have their eyes set on a second consecutive championship in the spring football league. However, their goals do not stop there. Recently, Smith told CBS Sports that he wants an opportunity to play the XFL champions in the future.
"That would be nice and what the fans want," Smith told CBS Sports when asked about the possibility of a USFL-XFL championship game.
"Merging two spring pro leagues, champion vs. champion, to see the competition between the two leagues…I think it should happen and will soon!"
The USFL is kicking off its second season since the COVID-19 pandemic struck in 2020 while the XFL is in the midst of its first season since the 2020 campaign was cut short. Thus far, the DC Defenders and Houston Roughnecks have emerged as the league's two best teams with a combined record of 13-4.  The 2023 XFL Playoffs are set to kick off on April 29, 2023 with the South Division Championship followed by the North Division Championship on April 30, 2023. The 2023 XFL season will conclude on ABC at 8 p.m. EST on May 13, 2023 in San Antonio, Texas.
The USFL is far away from crowning its champion, but the league is not shying away from it. USFL President Daryl Johnston tells CBS Sports that he "welcomes the conversation and would welcome the prospect of facing the XFL's best team at the end of the USFL's season." With that said, it is unclear when the game would take place and what rules would be enforced.