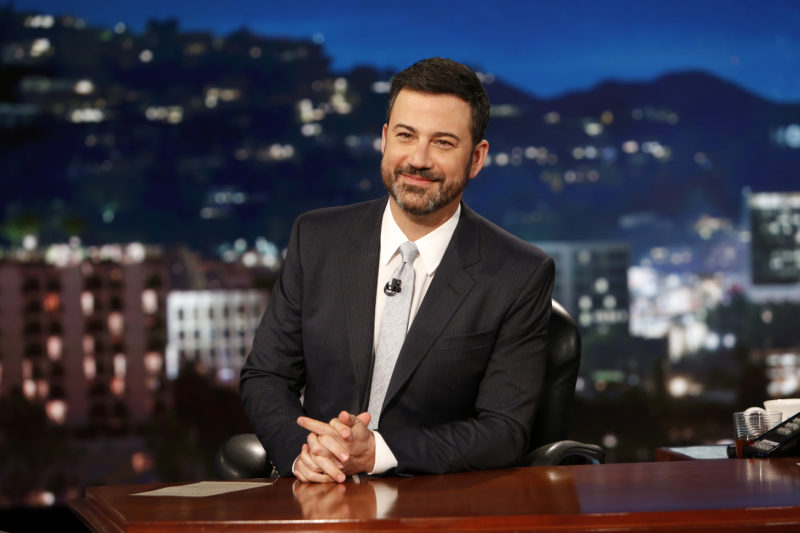 Jimmy Kimmel will host the 95th Academy Awards at the Dolby Theatre in Los Angeles, California on March 12, 2023.
Kimmel previously hosted the Academy Awards in 2017 and 2018. Whoopi Goldberg, Jack Lemmon, Johnny Carson, Billy Crystal and Bob Hope are the only entertainers to host the Academy Awards more often than him.
"Being invited to host the Oscars for a third time is either a great honor or a trap," Kimmel said, per Variety.
"Either way, I am grateful to the Academy for asking me so quickly after everyone good said no."
Kimmel has also extended his contract with ABC, the network that will air the Academy Awards. He will continue hosting Jimmy Kimmel Live through its 23rd season.
"Jimmy is the perfect host to help us recognize the incredible artists and films of our 95th Oscars," Academy CEO Bill Kramer and Academy President Janet Yang told Variety in a joint statement.
"His love of movies, live TV expertise, and ability to connect with our global audiences will create an unforgettable experience for our millions of viewers worldwide."
Joining Kimmel, Glenn Weiss and Ricky Kirshner will work as the showrunners and executive producers of this year's Academy Awards.
"We're super thrilled to have Jimmy score his hat trick on this global stage," Weiss and Kirshner said.
"We know he will be funny and ready for anything."