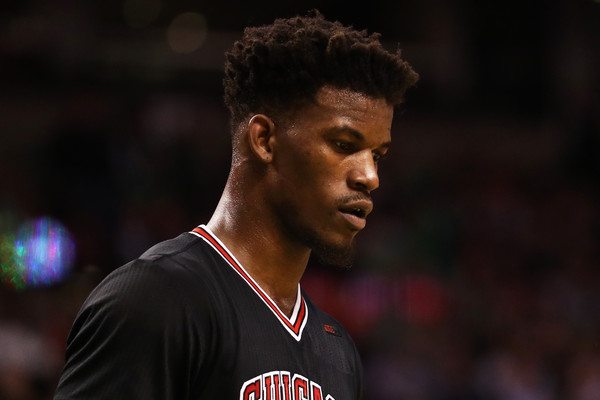 Jimmy Butler is one of two exceptional wing players in the midst of trade discussion just a few days following the end of the NBA season. Two teams on the prowl for a player of Butler's status are the Boston Celtics and the Cleveland Cavaliers. Both teams need to vastly improve to actually compete with their main competition. It just so happens that competition for the Celtics is the Cavaliers. Good news for both teams is that they appear to be headed the right direction.
According to Vincent Goodwill of CSN Chicago, a league executive told him that Jimmy Butler is just about destined to go to the either of these two teams.
The Boston Celtics have always been fond of Butler and have the assets the Bulls in theory would be attracted to in terms of multiple draft picks and affordable contracts on the current roster. The Cleveland Cavaliers seemed to be on the Bulls' doorstep before abruptly ending their partnership with GM David Griffin Monday evening.

As one league executive texted last night, "It's either Boston or Cleveland but he's going."
Jimmy Butler could help either team in a major way, expect both to make a hard push at the two stud.