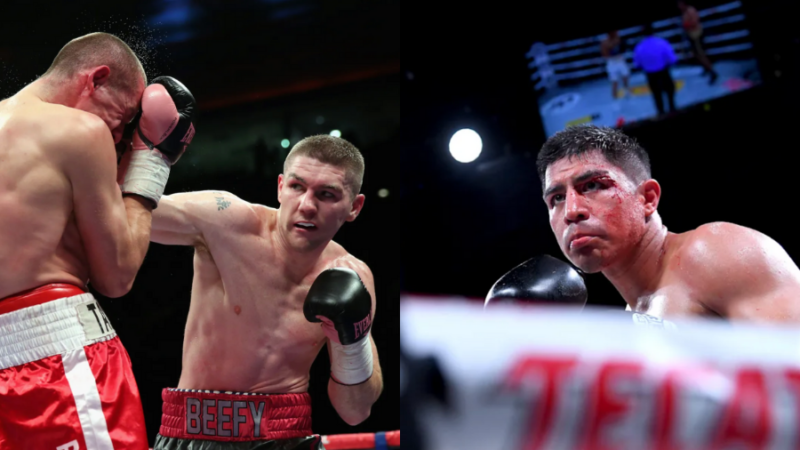 After nearly a year of buzz and build up, Jessie Vargas and Liam Smith have agreed to a junior middleweight bout during the last weekend of January. While a specific date has not been set in stone just yet, ESPN reports the fight will be held in Las Vegas and be broadcast on DAZN.
"It's a fight I've wanted for some time and one I'm very confident of winning in style," Smith told ESPN's Mike Coppinger.
The announcement comes one month after Smith earned a knockout win against Anthony Fowler. In contrast, Vargas will be coming off a 23-month layoff. He last fought Mikey Garcia at welterweight in February 2020.
During his time away from the ring, Vargas has ventured into politics. ESPN reports Vargas is campaigning to represent Nevada's Fourth U.S. Congressional District on Capitol Hill. The primary is set for June and the final election is scheduled for November.
"We need change, and it starts with proper leaders who will look out for the best interest of their constituents," Vargas told ESPN.
"Representing my community is my No. 1 priority. It's the fight that matters to me!"
A win in January could propel his campaign this summer.