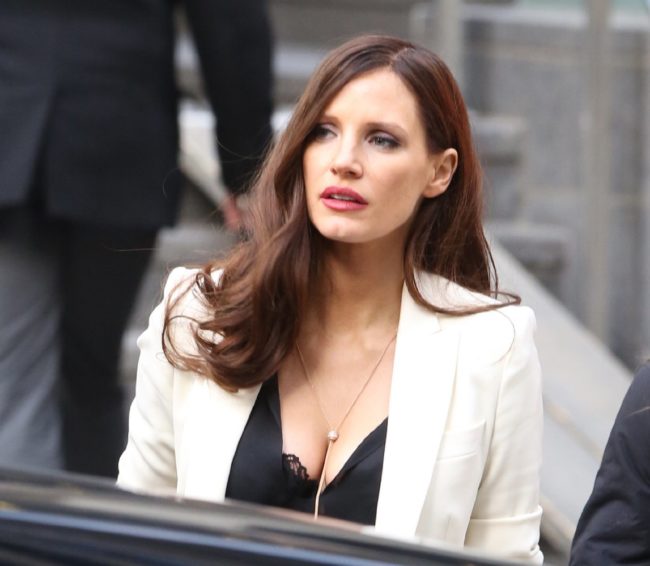 Jessica Chastain may be headed to the next 'It' movie as the adult Beverly Marsh. According to a report by Variety, talks to cast her have begun.
From Variety: "Sources stress that negotiations are early and that the script is still being worked on, but both sides have officially begun discussing her coming on to the project. Bill Skarsgard is also expected to return as Pennywise. The sequel will bow on Sept. 6, 2019, with production expected to start this summer."
Released last fall, It was very successful with critics and audiences, grossing $700 million worldwide. Adapted from the Stephen King novel in which only the portion with the characters as children was covered, a follow-up for the rest of the story was all but inevitable.
Chastain previously worked with director Andy Muschietti on the 2013 movie Mama. Sophia Lillis portrayed the child Beverly in the preceding installment. In the 1990 film version, the role was played by Annette O'Toole.
Other than Skarsgard coming back, no other news about casting has been released at this time. We've attached the official synopsis of 'IT' below. Stay tuned for further updates.
'Seven young outcasts in Derry, Maine, are about to face their worst nightmare — an ancient, shape-shifting evil that emerges from the sewer every 27 years to prey on the town's children. Banding together over the course of one horrifying summer, the friends must overcome their own personal fears to battle the murderous, bloodthirsty clown known as Pennywise.' Via New Line