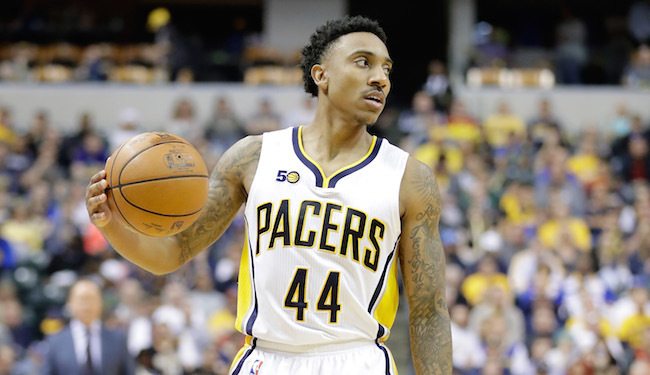 Newly acquired guard Jeff Teague is expected to come in and immediately take over as the starting point guard for the Minnesota Timberwolves. Ricky Rubio did a serviceable job running the Wolves over the past few years but now that that era is finally over, the pressure falls on Teague as the floor general to learn his teammates and make sure the team functions at it's most efficient rate.
While it's a whole new atmosphere and a fresh system for Teague to get a grasp of, the 8-year veteran says he already knows the Timberwolves well. His reasoning is that the Wolves are his preferred team in the popular video game series NBA 2K which could require you to have a level of comfort with a team, especially if they're your go-to squad. Following from Jerry Zgoda of The Star Tribune:
Teague says he already knows Wolves well: They're his team in 2K because of Towns & Wiggins

— Jerry Zgoda (@JerryZgoda) July 10, 2017
Everyone who plays 2k regularly has either a handful of teams or one choice they feel most confident with and for Teague that appears to be the Wolves. In previous versions of the 2k game, the Wolves had an exciting trio of Andrew Wiggins, Zach LaVine, and Karl Anthony-Towns, making them a popular choice among plenty of gamers.
That will likely increase now as they added more talent this summer in Teague, Jimmy Butler, Jamal Crawford and Taj Gibson which should only add to their 2k appeal. It'll be interesting to see if Teague's familiarity with Minnesota's roster will immediately translate from the virtual world to the hardwood.