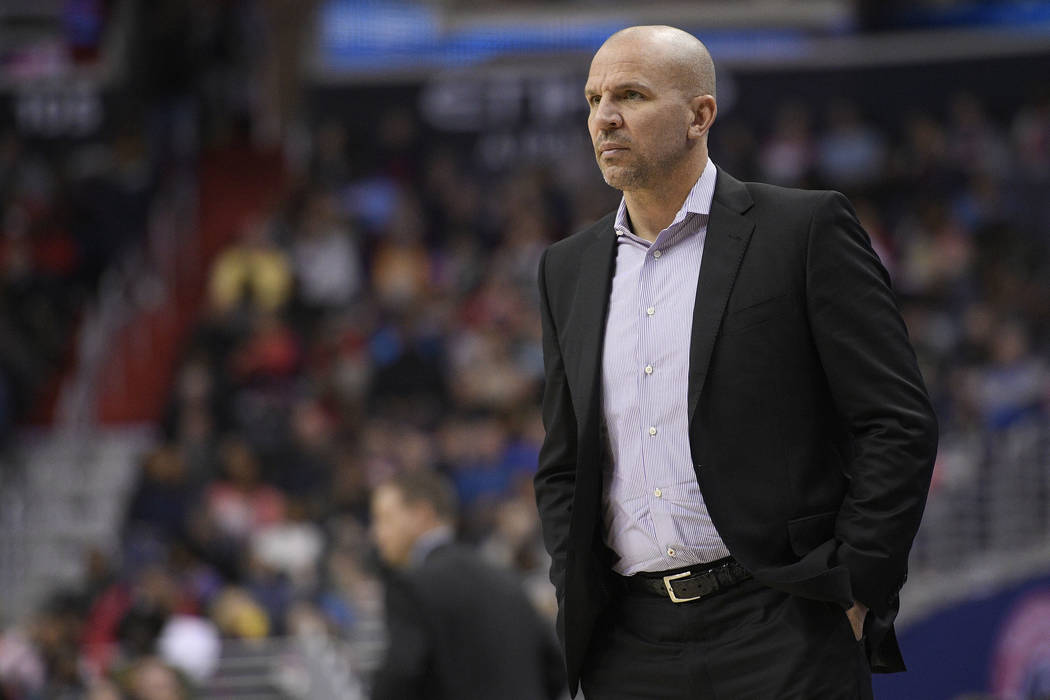 The Brooklyn Nets are in the hunt for a permanent head coach, with their former head coach and point guard Jason Kidd reportedly among the front-runners. As reported by Shams Charania of The Athletic, the most sought-after options for the Nets include Kidd, Jeff Van Gundy, and Jacque Vaughn. Vaughn has served as interim head coach for the Nets since the team parted ways with Kenny Atkinson back in March.
Sources: The Brooklyn Nets will start a full head coaching search at end of season to choose who will lead Kevin Durant, Kyrie Irving and an expected title contender.

New details, candidates on @TheAthleticNBA: https://t.co/eK1BC1D6bu

— Shams Charania (@ShamsCharania) August 11, 2020
The inclusion of Kidd in the report is particularly intriguing due to his past association with the franchise. Kidd forged a Hall of Fame playing career in his time primarily with the New Jersey Nets. Kidd also had a previous stint as head coach of the Nets, leaving the team to then become head coach of the Milwaukee Bucks. Kidd currently serves on Frank Vogel's coaching staff with the Los Angeles Lakers but was recently vetted for a head coaching role by the New York Knicks.
As for another prospective external candidate named in the report, Jeff Van Gundy has been out of NBA coaching since he departed the Houston Rockets in 2007 but has been linked to multiple job openings. Most recently, Van Gundy was linked to rejoin the Rockets as a potential replacement for Mike D'Antoni.