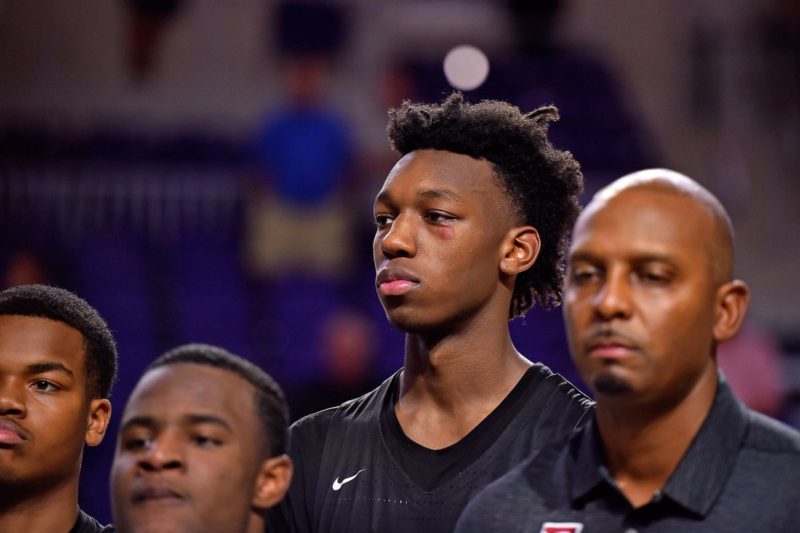 About a week ago, James Wiseman – the consensus top player from the 2019 recruiting class – was ruled ineligible by the NCAA after his head coach, Penny Hardaway, was deemed a "booster" for helping Wiseman's family move to Memphis. Despite this ruling, the talented big man would end up playing in the Tigers' next two games against UIC and Oregon, and news surfaced that he filed a lawsuit against the NCAA.
Well, earlier today, Wiseman dropped that lawsuit and was once again ruled ineligible. His lawyers, Ballin, Ballin, & Fishman, issued the following statement regarding the situation:
"It has become clear to Mr. Wiseman that the lawsuit he filed last week has become an impediment to the University of Memphis in its efforts to reach a fair and equitable resolution with the NCAA concerning his eligibility status. Therefore, Mr. Wiseman advised his legal team that he wished to withdraw his lawsuit. There will be no further comment at this time."
Lawyers for potential No. 1 pick James Wiseman have issued the following statement on withdrawing lawsuit against the NCAA and Memphis. pic.twitter.com/y7m6qjojyN

— Shams Charania (@ShamsCharania) November 14, 2019
Essentially, with a pending lawsuit, the NCAA was unable to reach an agreement with Memphis regarding Wiseman's eligibility. If a resolution is still not reached, however, without the lawsuit pending, the case can be re-filed.
In the team's first three games of the season, Wiseman averaged 19.7 points, 10.7 rebounds, and three blocks per game while shooting 76.9% from the floor and 70.4% from the free-throw line. While some people may argue that he's overrated as a draft prospect, there's no doubt that the 7'1 center is an extremely talented player. If he were to be ineligible for an extended period of time, it would significantly temper expectations for what was supposed to be a huge season for Penny Hardaway and the Memphis Tigers in the coach's second year with the program.
Wiseman's eligibility is one of the biggest stories of the early college basketball season, and Def Pen will have more updates as things progress.