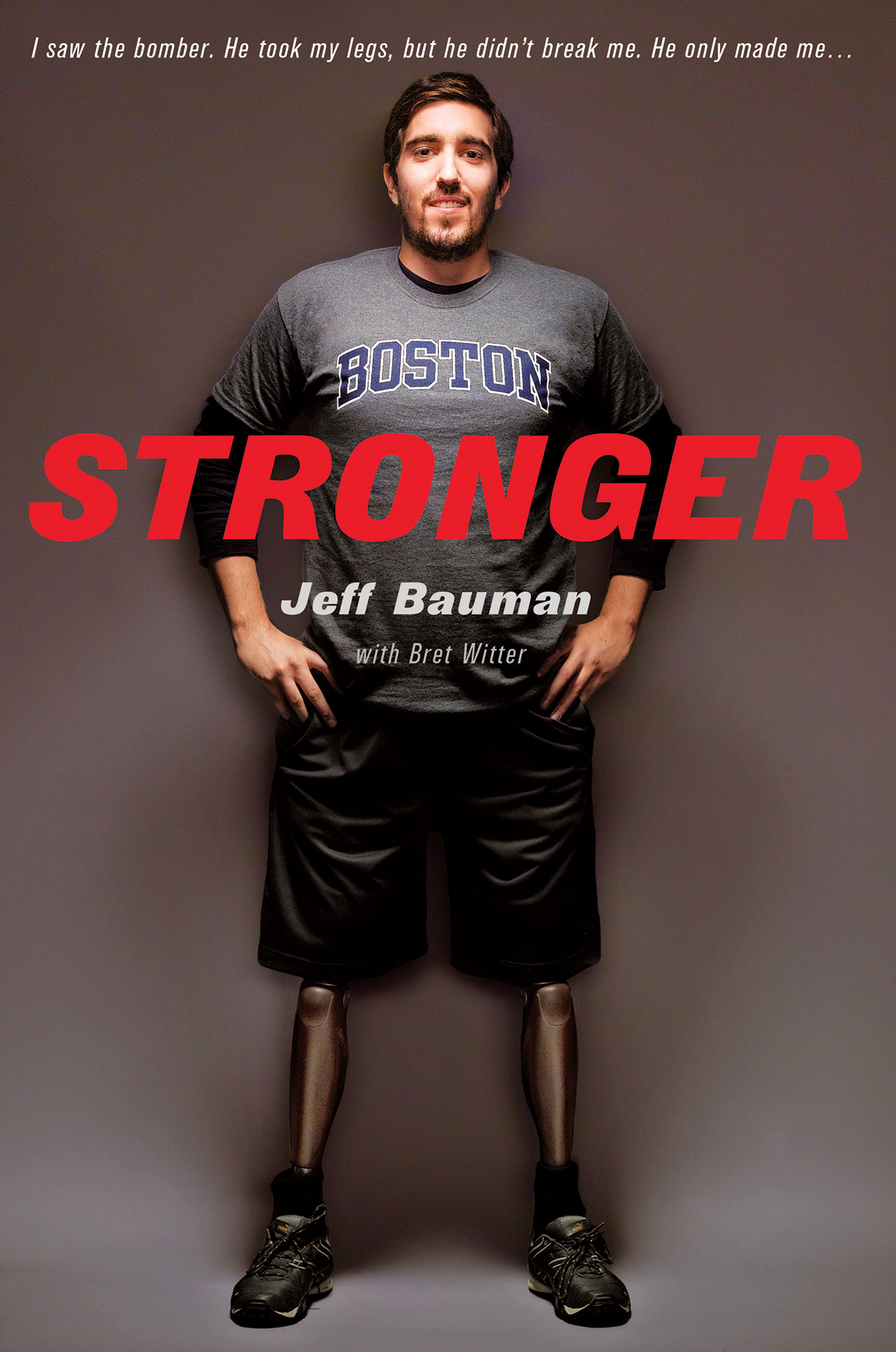 All though Southpaw just hit theaters, Jake Gyllenhaal already has his eyes set on his next role.
The actor is lined up to star in Stronger, a true story film based off of the Boston Marathon bombings.
According to Variety, the film tells the true story of bombing survivor Jeff Bauman, who lost both legs in the tragic attack. It is also rumored that out of all actors, Gyllenhaal is the favorite to land the role.
Stronger is based on the book by Bauman and Bret Witter. It details the aftermath of the 2013 attack at the marathon finish line, where Bauman had been cheering for his girlfriend. A photo of Bauman moments after the blast remains one of the best-known images from the tragedy, which killed three and injured more than 260.
When Bauman awoke the next day after surgeries and realized he could not speak, he asked for a pad and paper and wrote: "Saw the guy. Looked right at me." That set off a massive manhunt for Dzhokhar Tsarnaev, who was convicted of the murders in April.
The book, published last year, also describes Bauman's attempts to walk again and face his new circumstances with grace, transforming from an aimless deli counter worker to a man driven with ambition and full of love. "I saw the bomber," Bauman wrote. "He took my legs, but he didn't break me. He only made me stronger."
Two other Boston Marathon bombing movies are currently in development — CBS Films' "Patriot's Day," with Mark Wahlberg attached to star, and Fox's Boston Strong.
Gyllenhaal has recently been drawn more to serious dramas than to flashy commercial pics. His true-story adventure tale Everest opens the Venice Film Festival in September and will open in theaters in September. He also has the Fox Searchlight drama Demolition premiering at the Toronto Film Festival as the opening-night film.
He is also attached to star opposite Amy Adams in Tom Ford's next film, Nocturnal Animals.