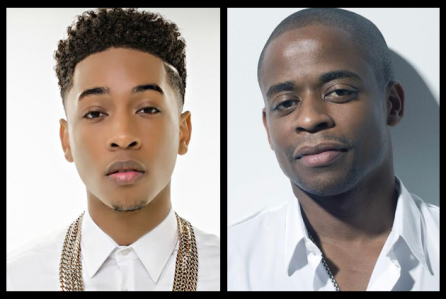 Jacob Lattimore, Dulé Hill, and Tyga have been cast in the upcoming thriller, Sleight.
The film which is set to begin filming this summer in Los Angeles, will mark the feature directing debut of JD Dillard, who is known for his music videos.
The film centers around a young street magician [Latimore] who has to take care of his little sister after his mother's death. He turns to drug dealing in the LA party scene to keep a roof over he and his sisters heads.
When he gets in trouble with his dealer, his sister is kidnapped, and he is forced to use his resources to save her.
No word yet on a potential release date, but we bet it'll be sometime next year.