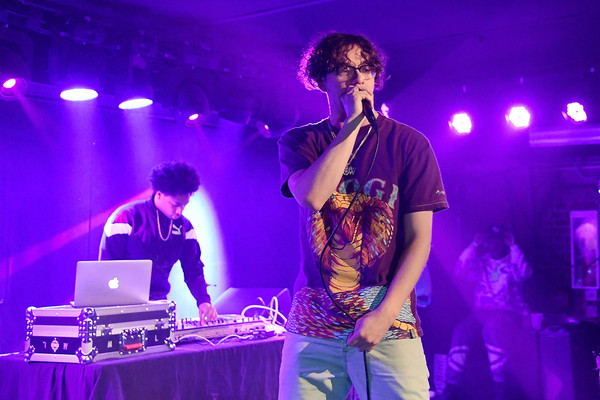 Jack Harlow announces "The Roaring 20's Tour" with assistance from Guapdad 4000.
The Lousiville artist is slated to head across the country this upcoming spring season, and surprisingly his hometown is not yet listed.  Kicking off late March 2020, 'The Roaring 20's Tour' kicks off in Bloomington IN. The tour takes Jack Harlow to over twenty cities across the United States, ending with an early May show in Santa Barbara, Cali.
Jack Harlow recently debuted a new single "What's Poppin" featuring a music video directed by Cole Bennett. The tour and song could indicate the beginning of a new era for Jack Harlow whose last full-length project Confetti dropped September 2019.
For fans of the rapper who are not able to make the tour, Jack Harlow is also booked and busy during festival season. Jack Harlow takes the stage during the BottleRock Napa Valley festival May 2020.  Jack Harlow will also perform the Electric Forest Festival in Rothbury, Michigan in June 2020.
View the tour dates below:
March 27, 2020 – Bloomington, IN
March 28, 2020 – Cincinnati, OH
March 29, 2020 – Ann Arbor, MI
March 31, 2020 – Pittsburgh, PA
April 02, 2020 – Buffalo, NY
April 03, 2020 – South Burlington, VT
April 04, 2020 – Northampton, MA
April 05, 2020 – Pawtucket, RI
April 08, 2020 – Baltimore, MD
April 09, 2020 – Raleigh, NC
April 10, 2020 – Athens, GA
April 11, 2020 – Chatanooga, TN
April 15, 2020 – Tallahassee, FL
April 16, 2020 – Gainesville, FL
April 17, 2020 – Orlando, FL
April 18, 2020 – Miami FL
April 22, 2020 – Birmingham, AL
April 24, 2020 – Oklahoma City, OK
April 25, 2020 – Santa Fe, NM
April 26, 2020 – Tucson, AZ
May 07, 2020 – Las Vegas, NV
May 08, 2020 – San Diego, CA
May 09, 2020 – Santa Ana, CA
May 10, 2020 – Santa Barbara, Ca