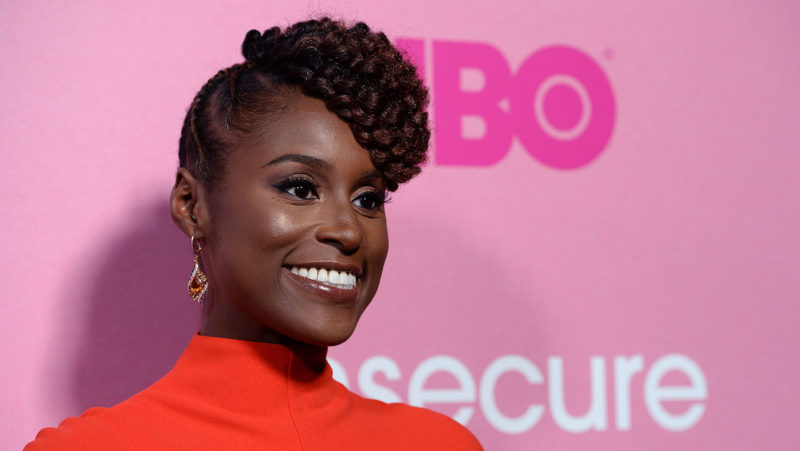 Issa Rae has announced that she will host NBC's Saturday Night Live for the first time on October 17, 2020. She will be joined by musical guest Justin Bieber.
The actress has been nothing short of amazing this year. Earlier this year, Rae wrapped up the latest season of Insecure and earned a few Emmy nods for her work. More recently, she became the co-owner of a natural hair care brand. Not to mention, she's been the face and voice of the NBA Playoffs ad campaign this summer.
Rae's announcement also comes on the heels of the show's season premiere. On Saturday, Chris Rock held down the hosting gig with Megan Thee Stallion as the musical guest. Together, the two tackled a number of topics including coronavirus and the election. The Houston native also made headlines when she called out Kentucky Attorney General Daniel Cameron during her musical performance. Saturday Night Live mainstay Kate McKinnon also took time to honor the life of the late U.S. Supreme Court Justice Ruth Bader Ginsburg during the show.
Rae will step into her role in just two weeks. In the meantime, comedian Bill Burr will host the show this upcoming Saturday.