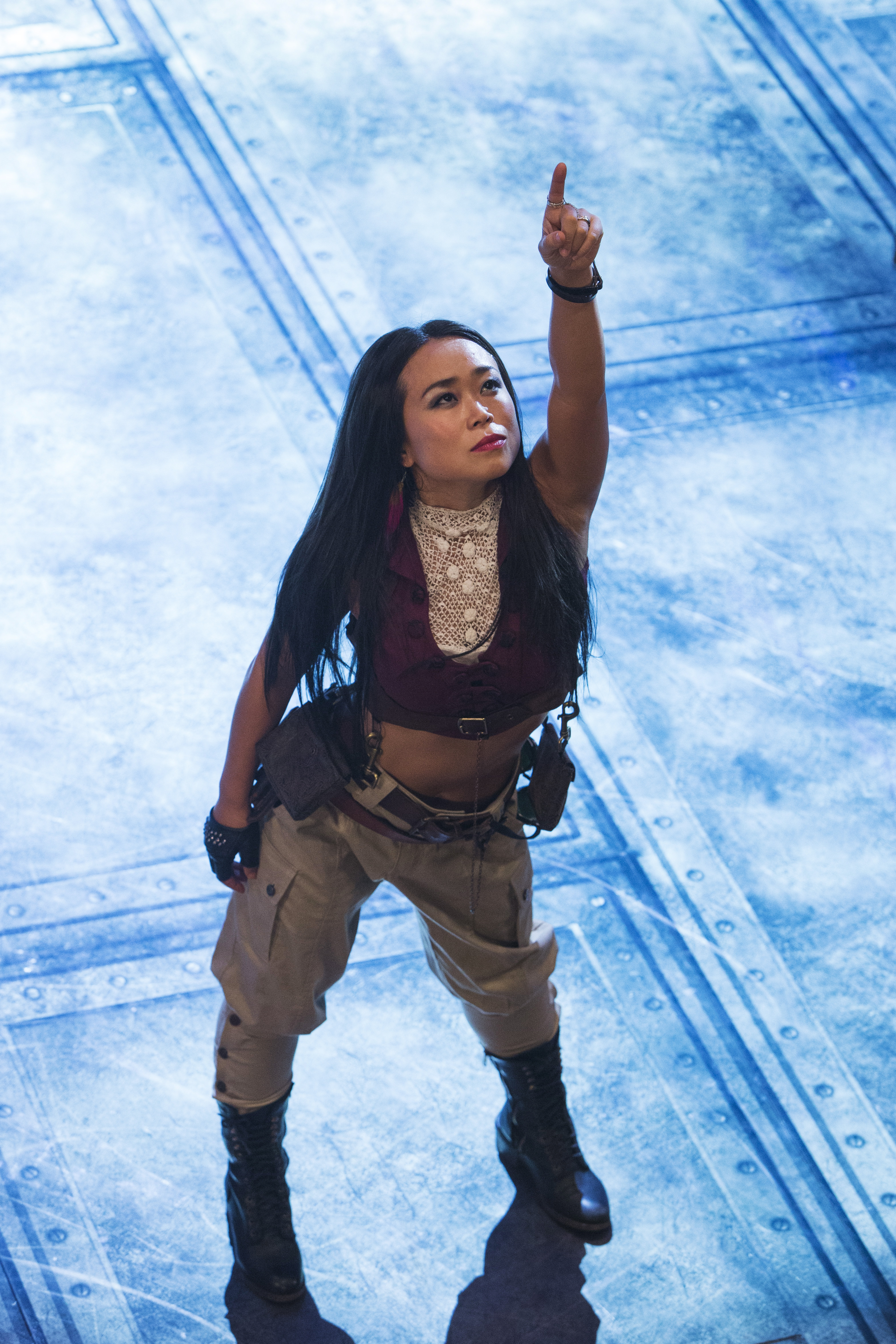 The next installment to one of the biggest dance movies of the decade is coming in just a few short weeks. Step Up: All In hits theaters August 8 and we had the chance to chat it up with one of the stars, Mari Koda.
Koda reprises her role in the film as hip-hop dancing, comedic relief Jenny Kido. In the fifth installment, the all-star cast reunites in Las Vegas and battles for a victory that could define their dreams and careers.
See what Mari had to say about her dance past, dance inspirations, Step Up, and more!!
Def Pen: How are you today?
Mari Koda: I'm super happy! I'm on my Europe tour now and Italy gives me so much LOVE!
You were born and raised in Japan, and eventually came to New York. Was dancing always the plan?
Not at all, I came to New York to study English. I couldn't speak English when I first came to NY.
Who inspired you to dance?
Madonna
How long have you been dancing professionally?
About 10 years.
Do you like freestyle form of dance, or routine style? Why?
I like freestyle. I enjoy dancing without a plan and without having to use my brain… just simply feeling the music. I like to surprise myself when I dance.
You've danced for Jamie Foxx, Big Daddy Kane, & Missy Elliott just to name a few, who has been your favorite to work with?
Jamie Foxx. It was his show but he made sure that we (the dancers and singers) had enough camera time for all of us to be seen and recognized. He also thanked me for being there every day during the rehearsals.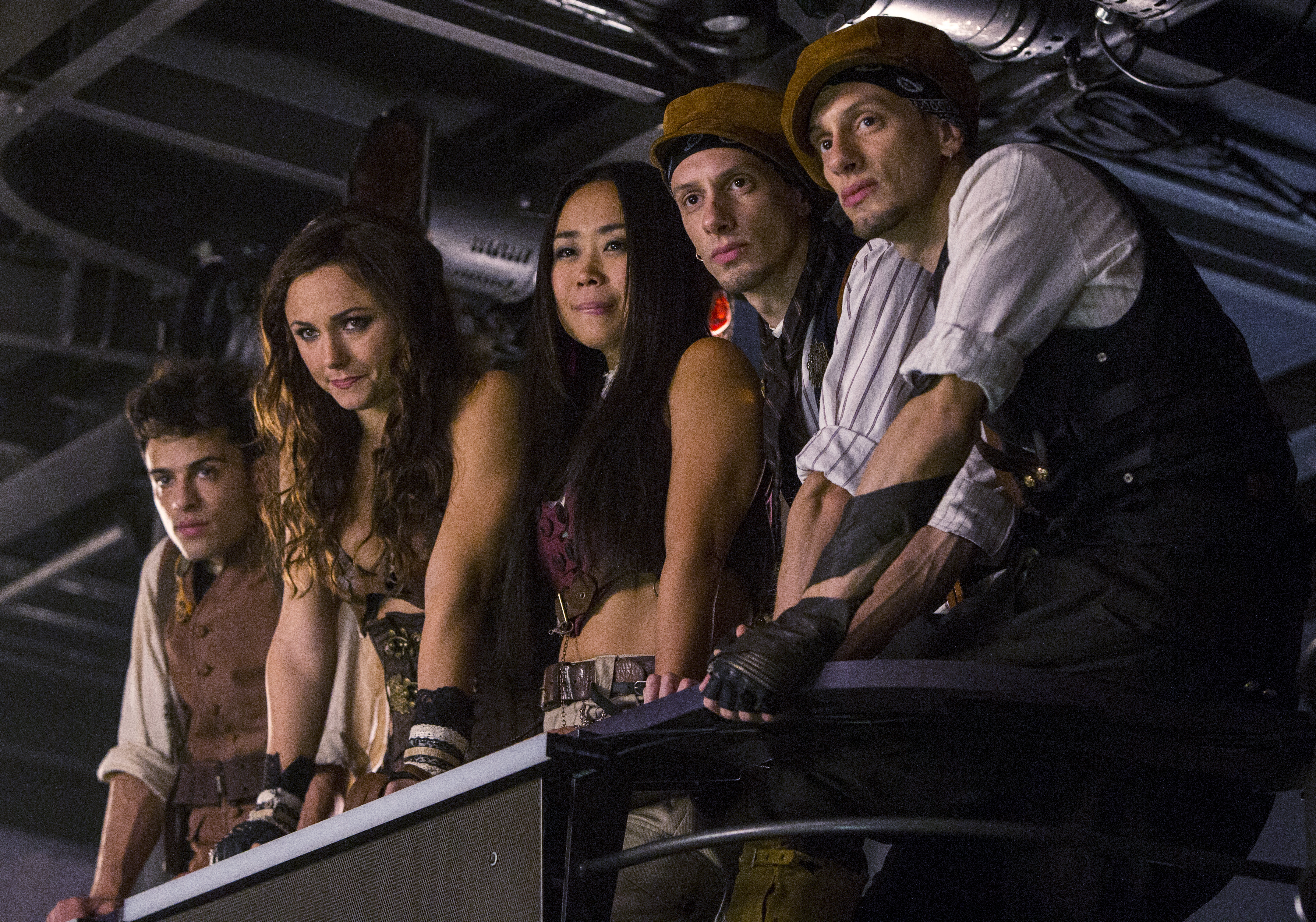 Let's talk about STEP UP. You joined the STEP UP cast in 2008, with STEP UP: THE STREETS. How did that opportunity come about?
I went to an open-call audition in NY, but I didn't know what it was for. A few weeks later I got a call from someone saying that i got the job. I said to them, "no, I can't do it," because my best friend's wedding was coming up that weekend and I was going to LA.
My friend in LA was shocked and told me, "Mari, are you crazy?! It's a f$@king movie!! You better call them back and do it!!!!"
So I went back to NY, repacked my luggage and went to Baltimore.
What was the audition process like?
It was very fun, I was happy to dance and see my friends there. I missed so many other auditions before that particular one because I was taking care of my best friend in a hospital for a while.
The last movie was in 2012, so what was it like reconnecting with everyone on set again? Was it like a big reunion?
It's always very exciting to reconnect, everybody has great energy with amazing dance skills. Working with them is like watching a great show every day. I'm super thankful for it.
When you're not shooting, what are you doing on set? Are there a lot of random dance battles?
Yes, not really a battle but we make a circle and exchange energy by dancing.
So what can you tell us about STEP UP: ALL IN? What is it about?
It really is "all in." There's a love story, comedy, the best dance performances. The only thing it's missing is Jenny Kido has no love interest in the movie hahaha! Hopefully, she will get one in the next Step Up.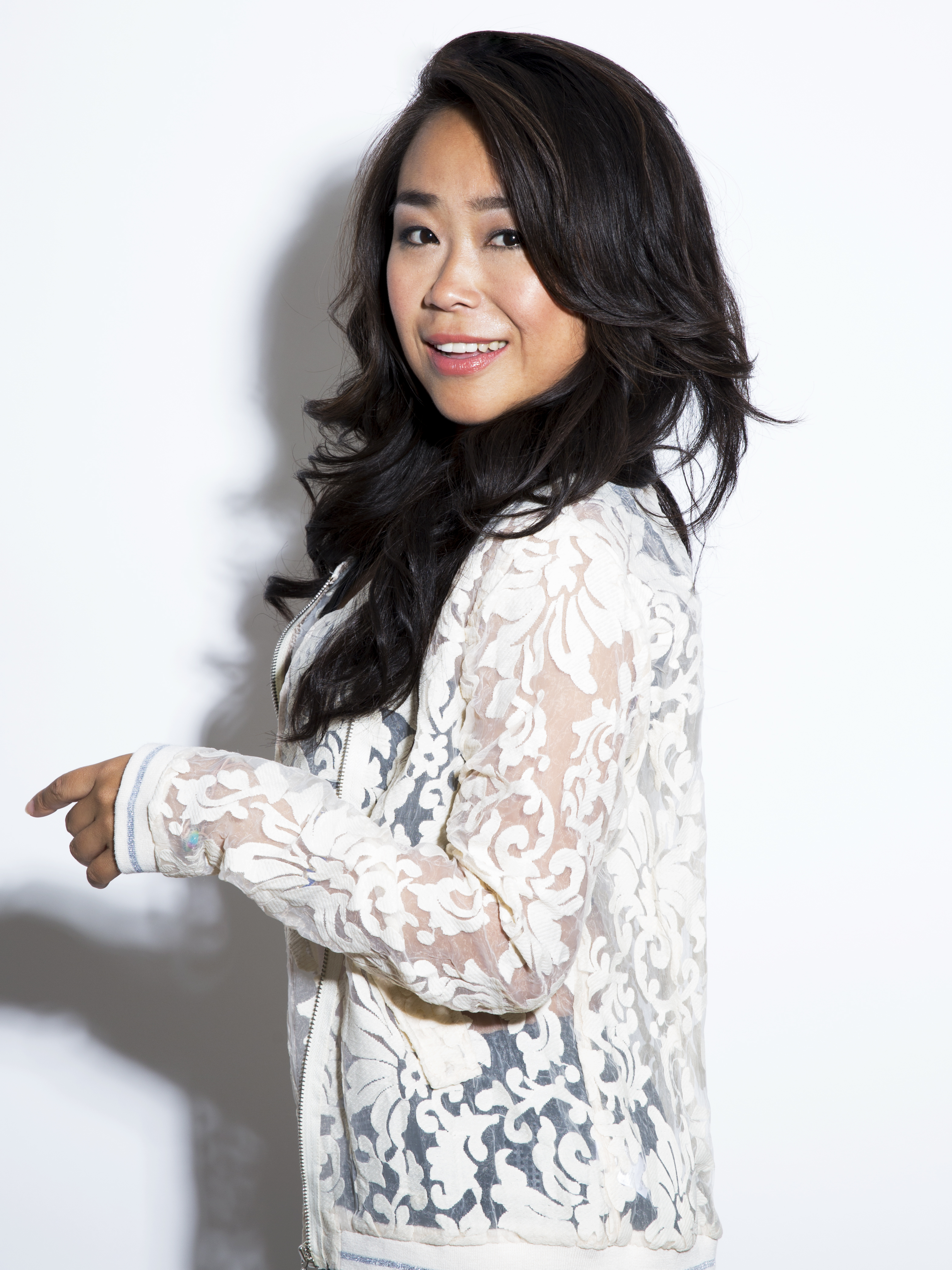 What's your favorite thing about your character?
Jenny Kido cares about her friends more than anything. She likes to make sure everyone is happy, but she still doesn't speak English that well…she is funny because she doesn't care about that part.
What can we expect to see in this film that we haven't seen in the others?
The new characters in this Step Up are so funny and amazing!
What was your favorite scene to shoot?
The finale. It was very hard to perform because it was after my car accident, but I had really great support from everybody. I almost cried after that.
Out of the entire STEP UP franchise, which movie is your favorite one to watch? And which was your favorite one to work on?
STEP UP 2: The Streets.
I still remember every scene with everybody who worked together. It was like an "everyone's-first-time" kind of feeling.
Step Up: All In.
It is my favorite one because I was so happy and excited to work with Briana Evigan again. We became really close friends after Step Up 2 and I had always wanted to work with her again so it was a dream come true!
If you could be in any dance movie, which one would you be in and why?
Step Up 6 and I would want to play "Jenny Kido."
The Step Up series has become a big part of my life. I don't think anybody wants to see me in any other dance movie.
What artist would you love to dance for?
I would love to dance for Jamie Foxx again because I have more experience than the first time I worked with him, so I think I can perform better…
What's next for you? Can we expect to see you in any more movies soon?
I've been in love with the Step Up movies for a long time, but now I'd love to start working for other movies, too! I hope the fans would be okay with that!
Thanks for taking time out to talk with us! Any last words for the fans?!
Thank you so much for all of the love you keep giving me. I love the Step Up movies just as much as you guys love them.
I'm going to keep traveling the world so I will see you all in the near future!
Keep in touch!!!
Instagram: @mari_koda
Photo Credits: Hudson Taylor (White Background) & James Dittiger (Step Up Photos)
***Check out Mari in The Step Up: All In' trailer below: