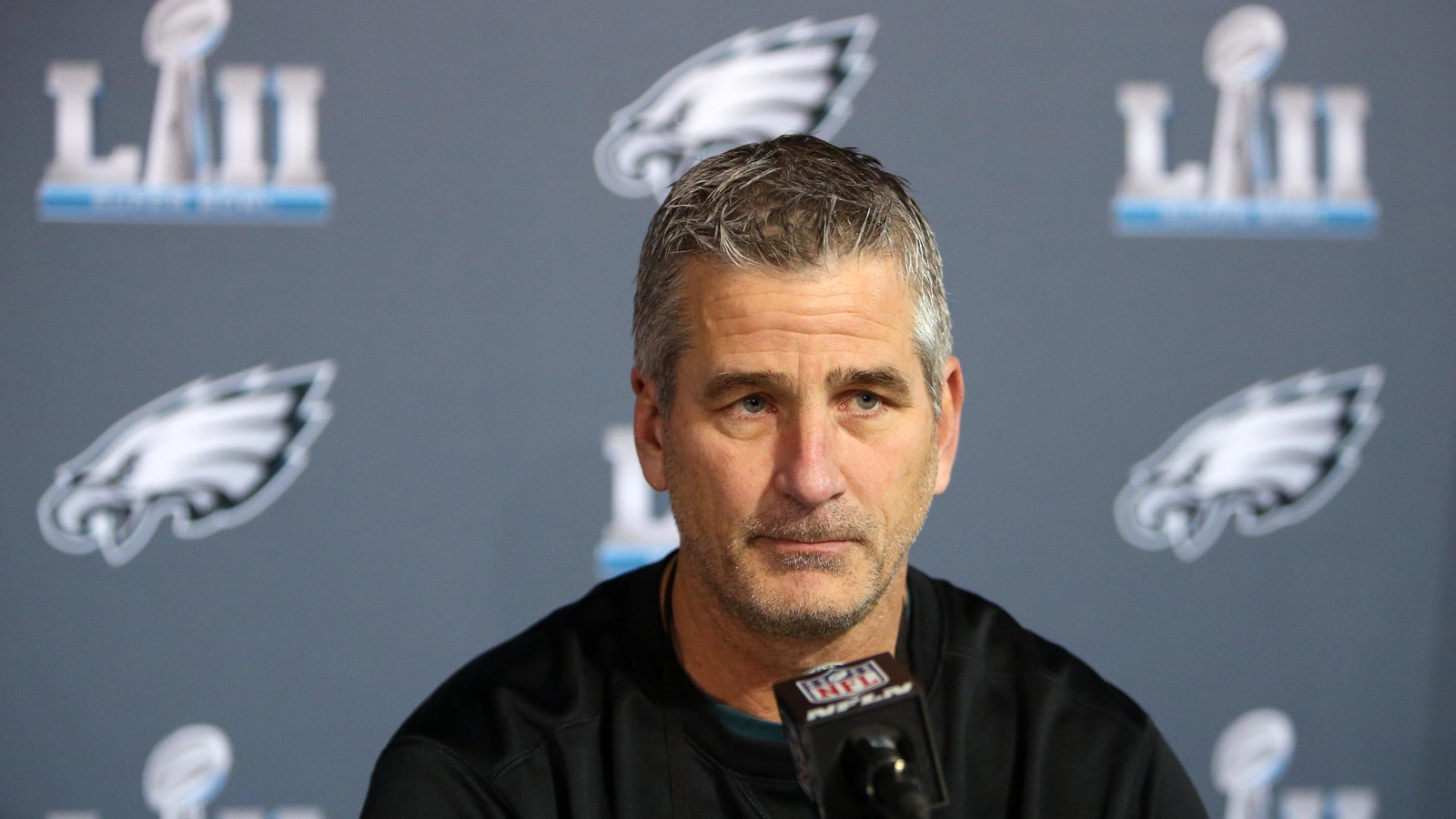 After thinking they had New England Patriots offensive coordinator Josh McDaniels lined up to take over head coaching duties, the Indianapolis Colts saw McDaniels ultimately decide at the last minute to return to New England. The Colts then turned their attention to the assistant coaching ranks of the other Super Bowl participant. Which is where they found Frank Reich – who was the offensive coordinator for the Philadelphia Eagles. Thus, after a bit of a tumultuous search, the Colts and Reich have reportedly agreed to terms on a deal to make Reich head coach.
Frank Reich will be the Colts' new coach. Five-year deal with the team has been agreed to and about to be finalized, source says. @espn reported earlier he was the fave.

— Mike Garafolo (@MikeGarafolo) February 11, 2018
Prior to their search for a new head coach, the Colts employed Chuck Pagano for six seasons. Pagano went 53-43 during the regular seasons he was in Indianapolis. Pagano also had a mark of 3-3 in the combined three playoff appearances the Colts had under his helm.
Pagano led Indy to the postseason in each of his first three years. In each of those years, the Colts finished the regular season 11-5. They also went one round deeper into the playoffs in each of those first three seasons. During the 2014 season, Indianapolis went to the AFC Championship game but lost to the New England Patriots (which was the game that ignited the Deflategate controversy). The Colts, however, went 8-8 in both of the next two seasons and dropped to 4-12 this past season, which led up to Pagano's firing.
As for Frank Reich, those who have been following the NFL since the late '80s/early '90s will remember him as being Jim Kelly's backup when the Buffalo Bills were the NFL's annual Super Bowl loser. In total, Reich played from 1985-1998. After leaving the Bills in 1994, Frank Reich played one season each for the Carolina Panthers and New York Jets, then finished his last two seasons with the Detriot Lions.
After retiring as a player, Reich held various positions for his now-new employer, the Indianapolis Colts, from 2008-2011. Reich then spent time with the Arizona Cardinals and San Diego Chargers before taking over as offensive coordinator for the Eagles under Doug Pederson.