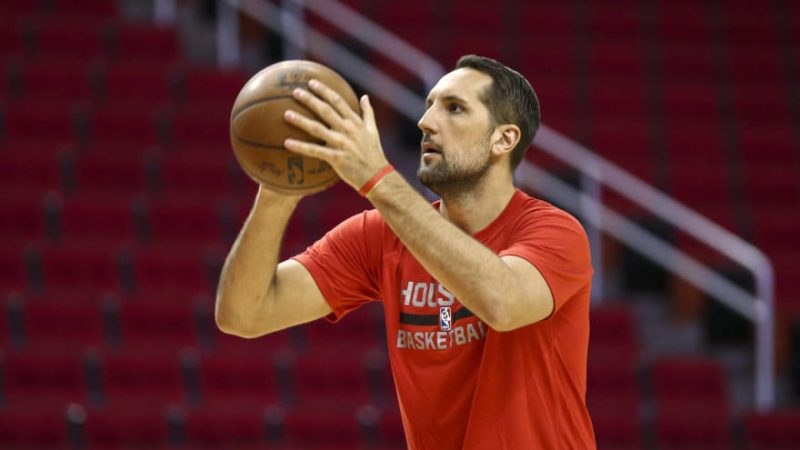 After four weeks since the beginning of the season, the Houston Rockets have decided to waive forward Ryan Anderson, according to Shams Charania from The Athletic. Anderson only played in two games for a total of 14 minutes in the court with the Rockets.
The Houston Rockets are waiving forward Ryan Anderson, league sources tell @TheAthleticNBA @Stadium.

— Shams Charania (@ShamsCharania) November 18, 2019
According to Tim MacMahon from ESPN, the Rockets don't have any immediate plans to sign someone to the roster spot they have available now that Anderson is not in the team.
I'm told the Rockets have no immediate plans for the open roster spot. https://t.co/G5ie6kb918

— Tim MacMahon (@espn_macmahon) November 18, 2019
During the off-season, Anderson signed a 1-year partially-guaranteed minimum deal with the Rockets to come back with the team. He played in two previous seasons with the Rockets before being traded to the Phoenix Suns in exchange for Marquese Chriss and Brandon Knight. He would later be traded to the Miami Heat and waived at the end of the season.
Anderson, an 11-year veteran, has played for other teams like the New Jersey Nets, Orlando Magic and the New Orleans Pelicans. For his career, Anderson has averages of 12.3 points, 5.3 rebounds, and 0.9 assists in 25.8 minutes per game while shooting 38% from the three-point line.