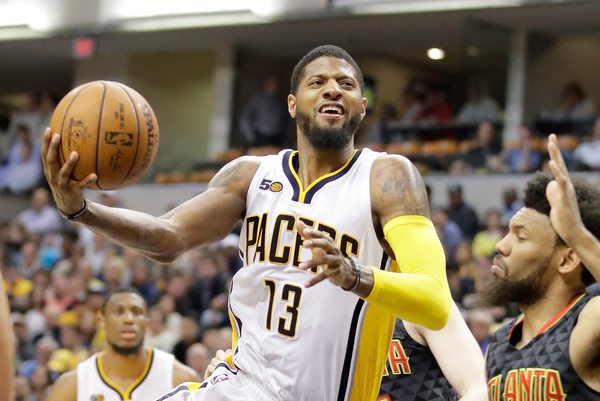 The Half Court Heave is a panel of four writers: Two Def Pen Hoops writers, myself, and the most chill writer I could find on Twitter to join the roundtable. Or mailbag. More like a panel. Something of that sort.
The goal of the Half Court Heave is to ask and answer the very pressing questions concerning this thing called basketball. Questions that pop up on the interwebs during the week – on Twitter, Reddit, Facebook, and not Google Plus. And we'll get them answered for you.
Yes, just for you.
Hot takes are encouraged here. Welcome to the Eighth Edition of the Half Court Heave. (you can find the seventh edition here.)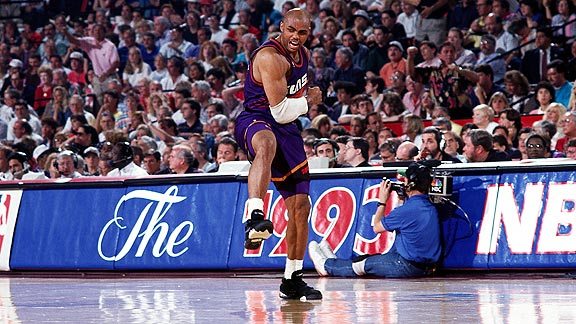 This week's edition of the Half Court Heave features some dope writers. Here's who they are, what they do, and where you can block them for their horrendous takes.
Brett Zaniewski – Brett is one of NBA Twitter's resident daily fantasy sports experts. He's also an analytics junkie, and will fight you if you think DeMar DeRozan is good. You can find him on Twitter @brett_zaniewski.
Jay Siskin – Jay is a weekly columnist for Def Pen Hoops as well as Amico Hoops. Also covering high school sports and Purdue reporter for the Monticello Journal, Jay is a Hoosier through and through. You can find him on Twitter @JaySiskin.
Dylan Hargis – Dylan covers college basketball for Def Pen Hoops. He is also a contributor at Swarm and Sting, Fansided's Charlotte Hornets site, as well as being the basketball color commentator for Central Carolina. You can find "Big Baller Dylan" fighting Kobe haters on Twitter @DylanHargis9.
You can find myself, Austin Hutchinson, content strategist at Def Pen Hoops, on Twitter @AE_Hutchinson.
Let the frenzy begin.
1.) Paul George to the Oklahoma City Thunder. Woah. Who won this trade? How does this affect the future of both the Pacers and the Thunder?
Zaniewski:
OKC won this trade in a landslide, even if Paul George leaves in a year. Victor Oladipo is a solid role player, but it isn't possible to build a great team around him making $21M. Sabonis' upside is probably a backup power forward in the league due to his defensive liabilities. This re-establishes the Thunder as a legitimate playoff team in the West, but still far from the Warriors. The Pacers future is bleak. They have a great, young stretch 5 in Turner but the rest of their roster is weak. I have no clue how Presti pulled this trade off without giving up a draft pick. Honestly, a lottery protected first would have been a better haul for the Pacers. At least that would give your fanbase a hope of getting a franchise changing player that is cost controlled when the Pacers are going to be good again. There HAD to be better offers out there, and if there really wasn't the Pacers would have been better off keeping him.
Siskin:
Sam Presti and the Oklahoma City Thunder organization won this trade, as of now — but that could change in an instant. We won't know who completely won this trade overall until the summer of 2018 because the final question will be answered next July: Will Paul George and Russell Westbrook sign an extension to remain in OKC? George's desire to play for the Lakers is evident and Westbrook can easily change his mind. The scary part is that George has an entire year to convince Westbrook to leave with him — if he chooses so — to Los Angeles. But on the other side, Presti has an entire season to convince George that OKC is the right destination for him outside of 2018.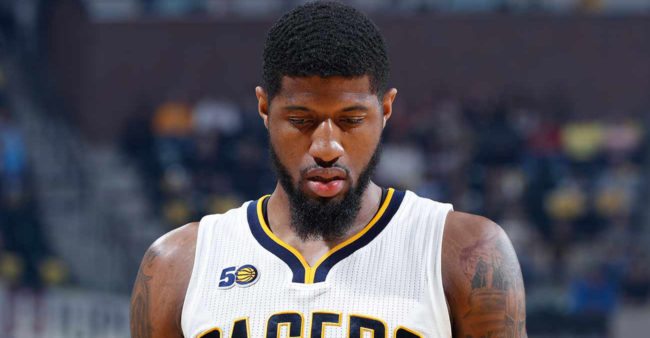 Hargis:
Theoretically speaking, the Thunder won the trade because they didn't really give up much for Paul George, but it's likely only a one-year loaner. I doubt that Paul George is gonna be happy playing next to Westbrook, so he's probably gonna be the next forward that "abandons" Westbrook for California.
Hutchinson:
The Thunder definitely won this trade, but I wouldn't necessarily say the Pacers lost it. With free agency around the corner, Kevin Pritchard and friends in Indiana's front office knew they had somewhat of an upper hand. Boston was not going to deal for Paul George until they had acquired Gordon Hayward. So, they played their hand hours earlier and acquired young talent they like. Victor Oladpio is a hometown boy, and Sabonis is dripping with potential as a unicorn/stretch big. However, Sam Presti was able to relieve himself of Oladipo's contract obligations which had dented their cap room and put a Top 20 player alongside Westbrook while he's in his prime and on the Thunder. Now, when Paul George leaves (or Westbrook, yikes) next offseason, Presti will have room to acquire free agents while a third of the league is in the luxury tax.
2.) How can/will Chris Paul fit next to James Harden with the Houston Rockets?
Zaniewski:
At first glance, Paul and Harden are far from a perfect fit because their skill sets are relatively overlapping. They were both top seven in time of possession last season, but for good reason as they are two of the best creators in the league. The pairing will be effective because both of them are great catch and shoot shooters. Over the last two seasons, Harden shot 40.05%(175/437) on C&S attempts while Paul shot 47.65% (71/149). Both of them will surely get more opportunities this season while sharing the ball handling duties, but more importantly, this will allow D'antoni to stagger their substitutions to have one of them on the court at all times. Their skill sets are best used with the ball in their hands, but it seems as though they were both interested in playing together so I'm sure they recognize the sacrifices they will be making. It will be a huge addition for the Rockets in the playoffs to have another playmaker, especially when Harden is on the bench.
Siskin:
James Harden will no longer have the burden to create offense on every single possession, so the Chris Paul trade will benefit him in a tremendous way. However, the question remains this: Can Paul play off the ball when Harden initiates the offense? We've seen with the Clippers that Paul likes to dominate the ball. The former Clipper shot a career-best 41.1 percent from three-point land this season. But Paul was in a spot-up situation only nine percent of the time during the 2016-17 season — a mark that is certain to go up in an offense that will have a lot of possessions. Overall, Paul shot 40 percent in spot-up situations. I expect that to improve during next season.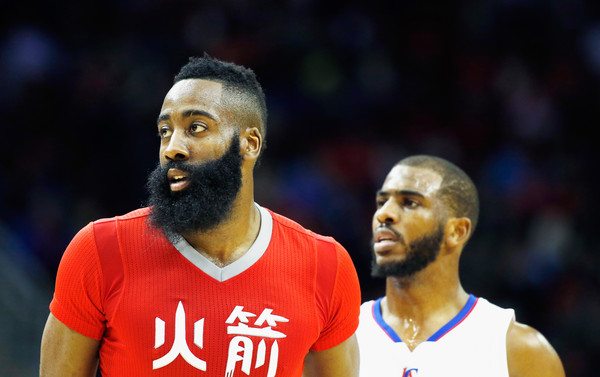 Hargis:
Play style wise they don't exactly fit, but they are both so incredibly talented that this move no doubt makes them a serious threat for second place in the West. Maybe Chris Paul will finally make a Western Conference Finals.
Hutchinson:
Anyone who says "Chris Paul and James Harden can't play together because they're both point guards" drives me nuts. Both are arguably top 10 NBA Players. Both are great spot up shooters, both in the 90th percentile of the NBA. Both are going to get each other open shots.
I tweeted this earlier in the week: "There's a difference between players who are successful in large usage roles and players who need large usage roles to be successful."
Chris Paul, his ego aside, is not a large usage player. He is a natural distributor. While playing a combo guard spot in an up-tempo offense ran by one of the greatest point guard coaches ever in Mike D'Antoni, he'll get even more open shots while playing for a championship contending team. What's not to love?
3.) Blake Griffin decided to stay home in Los Angeles with a five year deal. Are the Clippers legitimate contenders? How does Griffin's role change?
Zaniewski:
The Clippers are far from legitimate contenders with resigning Blake Griffin. I wouldn't even view them as a contender if they still had Chris Paul. The Warriors are just so good it is hard to consider many teams even close to them. I view the Clippers as more of a fringe playoff team with how good the West has become. The Nuggets and Wolves are almost certainly jumping into the playoff picture, and no other team has lost a top ten player like the Clippers. Griffin's role has changed immensely. We saw glimpses over the past few years of him playing "point forward" with Chris Paul injured, but this is his time to go full "Russ-mode" and take over the offense. Beverly is a perfect fit at PG to spot up and let Griffin create, so hopefully he is healthy enough to give us a full season as the Clippers fight for a playoff spot in the loaded Western Conference.
Siskin: 
If Blake Griffin remains healthy for 82 games, I think the Clippers can contend for the eighth seed. Outside of that, their ceiling is really low. With Paul gone, Doc Rivers may use Griffin in a point forward role in several stretches of games. He won't do this for all 48 minutes, but he has shown he can bring the ball up and create for others. Griffin is an underrated passer and fans will see this as he will have the ball in hands more often. The Clippers will need to address their shooting as well with JJ Reddick gone.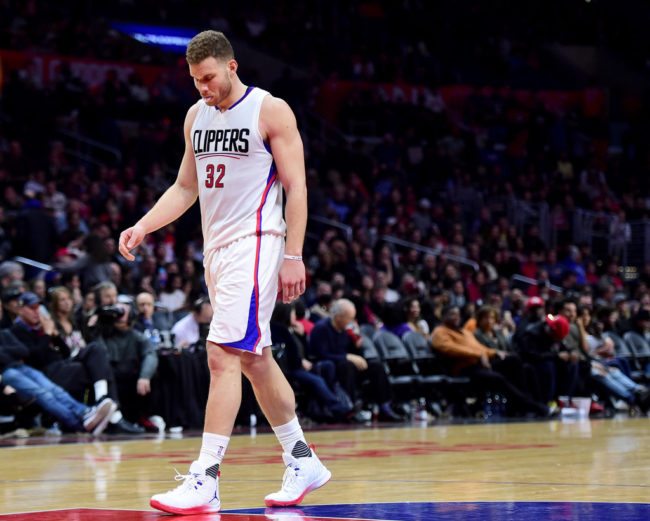 Hargis:
No, the Clippers are not and will not seriously contend for a title with Blake Griffin as their best player. Chris Paul leaving makes their situation worse. They can make the playoffs still, but they need to get used to being near the bottom of it. Blake is the only guy now so its up to him to stay healthy and keep the Clippers relevant.
Hutchinson:
I would really like to see an offense where Blake Griffin handles the ball most of the time. In this era where anyone and everyone can and wi bring the ball up, why not have Blake do it? He's a talented passer, and now the Clippers can create offense through him with the addition of shooters throughout the roster. Even though the Clippers are a "worse" team, we may see a better Blake Griffin.
4.) Boston missed out on Paul George. Is Danny Ainge the biggest loser of the offseason? Will his conservative collection of assets one day truly backfire on him?
Zaniewski:
Getting Gordon Hayward is huge for the Celtics, as Danny Ainge gets to keep his hoard of assets while also getting his star. Even with acquiring Hayward it is hard to call it a successful offseason because there is still a gap between them and the truly elite teams. The Celtics would obviously be better if they also got Paul George to pair with Gordon Hayward, but Ainge wasn't able to pull it off. One of the biggest reasons I can't call this offseason a success is because they are now capped out and will rely on Ainge's questionable drafting to improve their roster instead of just overpaying for another star. More importantly, trading back and passing on Fultz signals to me that the Celtics see Isaiah Thomas as their long term answer at the point, and giving Isaiah a five year max contract would more than offset all of the benefits of having underpaid, young players on their rookie deals to build for the future.
Siskin:
Because the Celtics drafted Jayson Tatum — who has the chance to be an all-star in the league — I think they still have a bright future ahead. Boston needs Jaylen Brown to continue his development. The Celtics could have pulled the trigger for a DeMarcus Cousins, Jimmy Butler, or Paul George, but they chose to remain patient. In the upcoming draft, the Celtics will, more than likely, end up with another top-3 pick — which could turn into Michael Porter Jr. Boston has a really good team that will continue to develop down the road. Most teams are built through the draft (not in free agency) and Boston has assets to do that. Just in case a player like Anthony Davis becomes available, then Boston will have the chance to pounce.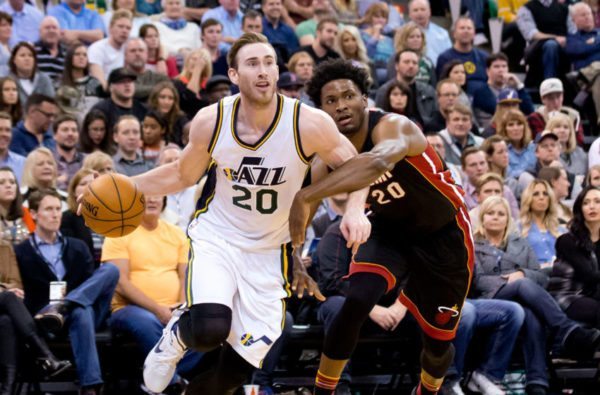 Hargis:
Boston has to prove at some point that it can attract someone better than Al Horford in free agency unless they happen to draft a generational talent. They have a chance with their draft picks, but it's so rare that it doesn't help them much now.
Boston has to prove at some point that it can attract someone better than Al Horford in free agency unless they happen to draft a generational talent. They have a chance with their draft picks, but it's so rare that it doesn't help them much now.
*updated response* This move makes them way more competitive against the Cavs, but it doesn't make them better than the Warriors. Adding PG would not have helped that either and they didn't lose any of those assets that Ainge loves to death. It's a win but they still might not make the Finals and they won't win them if they do.
Hutchinson:
Especially since Boston was able to secure Gordon Hayward, I do not believe this offseason was in vain. Many writers and bloggers are very reactionary. Big picture, Boston is still rebuilding, without having to tank. It's a blessing really. My only worry is that Boston will give Isaiah Thomas a huge extension if they aren't able to land a star in free agency. I hope Ainge sticks to his guns and continues to collect draft picks and young talent for the future.
5.) Many teams are deep into the luxury tax and won't have a play for many free agents in 2018. Was the sudden cap hike in 2016 detrimental to the NBA's future?
Zaniewski:
At this point, I'm not sure there is much that can be detrimental to the NBA's future. I feel like the NBA has and will continue to grow at a rapid rate. I don't think the cap spike was ideal for the league, but the well-run organizations should have been able to plan for it. In the end, the better organizations will prevail. It is unfortunate that free agents are missing out on deals that they deserve and aren't getting because of the cap spike. At the same time, I don't think it is bad for the league that smarter organizations are better off. It probably isn't optimal for the NBA that the two biggest markets signed Joakim Noah and Timofey Mozgov to $72 Million and $64 Million last offseason in free agency. But let's be real, if there wasn't a cap spike they would have found another way to hinder their futures because that is what bad organizations do.
Siskin:
The hike itself wasn't detrimental. The fact that teams chose to give out horrible contracts in free agency proved to be costly for many front offices this offseason. As the league continues to grow, so will the salary cap. The product is there for the regular season, but can the NBA bounce back for the next round of playoffs? The lack of Game 7s forced the projected salary cap to decrease, that factor right there proved costly.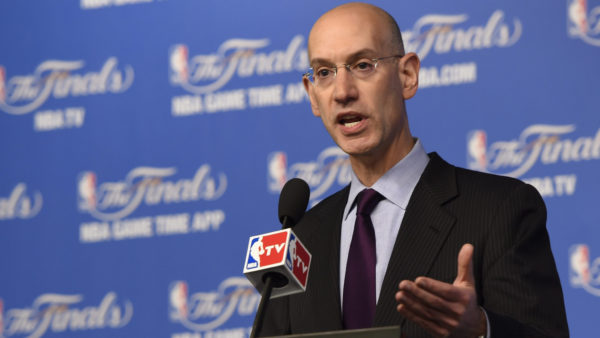 Hargis:
The cap will increase again, but teams have to stop overpaying. 2016 wasn't the end of the NBA, but the cap space issue has to be dealt with eventually. Players earn billions for their teams and aren't fairly paid for that in free agency. Getting rid of the cap would inflate contracts of top guys, but roleplayers and bench warmers would see a serious decrease in funds. Fair Market Value is the way to go.
Hutchinson:
Sam Silver, many moons ago it seems, proposed a plan where the cap would slowly rise, eliminating the possibility of a hike. The owners refused. In doing so, the market created a loophole where a very talented team with cap space in Golden State were able to grab up Kevin Durant in free agency. Also, the market created idiots (Lakers and Knicks) to sign old, washed veterans to way too much money. The market will figure itself out eventually, as any market does. But for now, we will be living in the (lack of competitive balance) repercussions of the selfish desires of the owners and players union.
Thanks for reading the eighth edition of the Half Court Heave! Have a question you'd like to submit? Tweet at myself or Def Pen Hoops. Come back next week for the ninth edition of our panel!