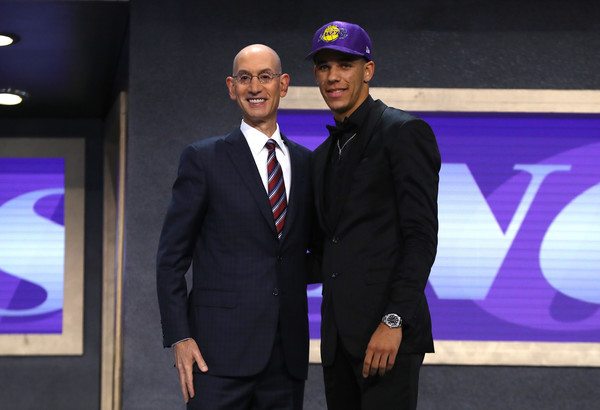 The Half Court Heave is a panel of four writers: Two Def Pen Hoops writers, myself, and the most chill writer I could find on Twitter to join the roundtable. Or mailbag. More like a panel. Something of that sort.
The goal of the Half Court Heave is to ask and answer the very pressing questions concerning this thing called basketball. Questions that pop up on the interwebs during the week – on Twitter, Reddit, Facebook, and not Google Plus. And we'll get them answered for you.
Yes, just for you.
Hot takes are encouraged here. Welcome to the Seventh Edition of the Half Court Heave. (you can find the sixth edition here.)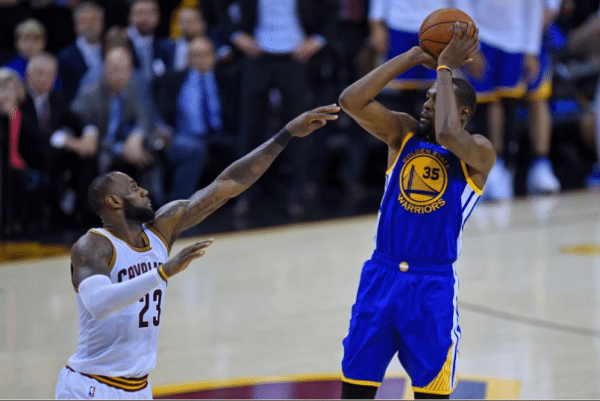 This week's edition of the Half Court Heave features some dope writers. Here's who they are, what they do, and where you can block them for their horrendous takes.
Brady Klopfer: Brady is a contributor for BBallBreakdown and Basketball is Cool. He is an advanced-stats-heavy writer with a healthy hatred for Kyrie Irving's overall game, and I have no idea why he hasn't been blocked on my social media yet. You can find him on Twitter @BradyKlopferNBA.
David Morrow: David is a daily news writer and editor for Def Pen Hoops, as well as a columnist for Amico Hoops. David has the blessing of being a Boston Celtics fan. If only I could convince him Rondo isn't the greatest point guard of this generation (kidding.) You can find him on Twitter @_DavidMorrow.
Aaron Johnson: Aaron is the co-founder of the Pistons website Palace of Pistons as well as being a columnist for Def Pen Hoops. Aaron, for only being a senior in high school, is a very talented writer with a bright future in journalism. You can find him on Twitter @AJohnsonNBA.
And myself, Austin Hutchinson. I create content for Def Pen Hoops. You can find me on Twitter @AE_Hutchinson.
Let's get this started!
1.) Draft night has come and gone. Biggest surprise pick? Winner and loser of the night?
Klopfer:
The biggest surprise was Malik Monk falling out of the top 10. 19.8 PPG on nearly 40 percent from downtown (with 82.2 percent from the stripe, no less), as a freshman at an elite school? That's top-five category most years. I'm not surprised that a few high-upside question marks like Lauri Markkanen and Frank Ntilinkia went before him; I am surprised, however, that so many such players did.
Minnesota was the big winner of the night, but we'll get to that later. The winner, in terms of picks selected, is Sacramento. Would anyone be that surprised if, four years down the road, De'Aaron Fox is the top point guard from this draft? And trading down from the 10 spot to grab a pair of mid-round picks was a perfect way to diversify their risks. The #10 slot isn't all that much historically better than the #15 or #20 pick, so grabbing Justin Jackson and Harry Giles (along with Frank Mason in the second round) increases their odds of striking gold. It's a long shot for players outside of the top 5 to ever turn into stars, but Sacramento made sure that they're rolling more dice than the other teams.
And a quick hat tip to the Golden State Warriors. It seems that every year they force their way into the second round, and grab a player that everyone immediately regrets passing on.
Morrow:
Honorable mentions include OG Anunoby falling all the way to Toronto at 23, and the Kings having a really great draft for a change. The biggest surprise to me, though, was the Heat's selection of Kentucky center Bam Adebayo at 14. That's a lot higher than Adebayo was anticipated to be selected, and you'd think that if a team was going to reach for him, it would be a team that needs his skill set. The Heat are not that team; with Whiteside on the roster, Adebayo feels like a redundancy. The Heat passing on guys who would have been better positional fits, and also probably better talents – like Anunoby, Justin Jackson, and Terrance Ferguson – to select Adebayo was a big surprise to me.
Biggest winner: I think the Timberwolves established themselves as the winners within 20 minutes. They got Jimmy Butler for 10 cents on the dollar, and have set themselves up to be a playoff team next season. They didn't give up much, fast-tracked their rebuild, and even kept all future draft picks while swapping with the Bulls in this year's rather than just giving up their own.
Biggest loser: I mean, it's got to be Chicago almost by default, right? I'm glad that they've finally decided to rebuild, but they basically made the same trade that they turned down last summer – before Dunn's struggles and LaVine's ACL tear. We don't know what Dunn, LaVine and Markkanen are going to turn into, so it's hard to definitively say that the Bulls lost the draft, but I don't feel that any other team made a worse decision.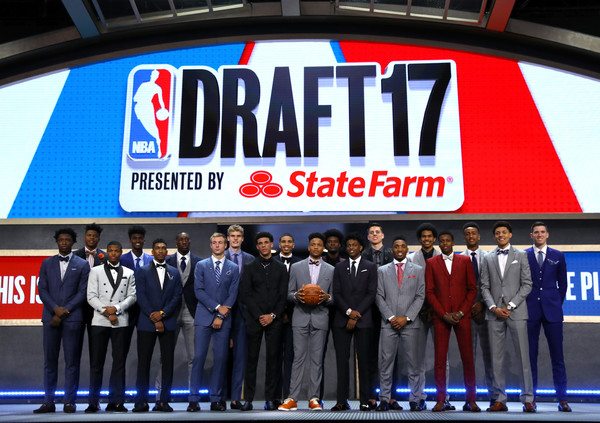 Johnson:
I was really surprised that Michigan's DJ Wilson jumped all the way up to the 17th pick when the Bucks drafted him. Wilson initially did not hire an agent and many expected him to return to Michigan for another year of seasoning. Instead, Wilson ended up nearly being a lottery pick. His game has promise, as he is very versatile on offense, and has the length to make a difference on defense. Still, seeing him go to the Bucks at 17 was awful surprising.
Sacramento put together a really good draft. Obviously, they wanted De'Aaron Fox, and they were able to get him, which is important because it gives them a young and extremely talented point guard to pair alongside Buddy Hield. Justin Jackson was another solid pick because he will provide them with perimeter shooting right off the bat and can absorb the majority of minutes that Rudy Gay leaves behind when he inevitably heads elsewhere in free agency. While Harry Giles may have been somewhat of a reach when they took him with the 20th pick, it was a smart decision by the Kings. Giles was the number one recruit in the nation before he suffered multiple ACL injuries. If Giles can control his health, he has immense upside. The Kings may have a plethora of big men, but none have the potential that he does. And finally, Sacramento took Frank Mason with their second round pick. Mason, like Jackson, will bring shooting right away and can distribute the ball with ease. He gives the Kings another point guard to work with and develop. He may not have the upside of Fox, but Mason will be a good player in the NBA.
Hutchinson:
I was very surprised Malik Monk fell past New York at eight and eventually landed at the number 11 spot to the Charlotte Hornets. Monk seems to be that heat check shooter who can come in right away and make a difference. Heck, maybe the Bulls should've considered him at seven.
Biggest winner had to be the Minneosta Timberwolves. Getting a top 20 NBA player for Zach LaVine, Kris Dunn and a pick flip is highway robbery. The Kings would be a close second, dropping back from ten to grab high risk/high reward talent in the likes of Jackson and Giles.
Biggest loser? The Chicago Bulls. Ha.
2.) Jimmy Butler's arrival in Minnesota leaves behind many questions for the Chicago Bulls. Was the trade really all that bad? How much does the fact Chicago chose a direction matter?
Klopfer:
If anything, the trade was even worse than it initially appears. Not only did Chicago get capital-F Fleeced ("capital F" also being their grade), but they presumably left much better offers on the table. Surely Danny Ainge could have surpassed that miniscule package, right?
John Paxson made one (or both) of two critical errors: either he refused to be patient and wait for the right haul, or he overvalued Zach LaVine (a one-dimensional player with no ACL), or Kris Dunn (a point guard who shoots roughly as well as a one-eyed Ricky Rubio and looks completely lost on the court). To pour salt and lime juice in the wound, Paxson couldn't even use the obvious leverage of a young superstar to avoid giving up Chicago's first-round pick. To add insult to injury, they drafted Lauri Markkanen, a player eerily similar to Nikola Mirotic, who, by the way, Chicago refused to play this year.
There really was no need to rush into trading Butler – or even to trade him at all! – yet Chicago acted as though he would be a free agent by the end of the week. Bizarre, and utterly indefensible. A young top-10 player with team control through 2020 was traded for the basketball equivalent of a bag of peanuts.
Morrow:
I went into this a bit in my response to the first question, but my answer to the "was it really that bad?" question is yeah, probably. Again, I'm glad they decided to rebuild, and trading Butler was the only path forward. But was that really all they could get for him? It does feel like they got fleeced. Their return — a rookie who was horrendous offensively in his rookie season (and I say that as a guy who likes Dunn a lot), plus a shooting guard coming off of an ACL tear – is not enough for a top-15 NBA player. Plus, they moved up nine spots in the draft rather than ending up with two first-round picks. GarPax should have hung up the phone.
It's wild to me that, even after all they went through with Derrick Rose, the Bulls traded their franchise player for a guy who just tore his ACL. I know that ACL tears aren't considered as devastating to a career as they once were, but it's not a guarantee that LaVine will return with full explosiveness, right? And isn't that vital for a guy who relies on his athleticism as much as LaVine does? He's not Rose, obviously — it's just one injury, and he has a great shooting stroke. It's just a little surprising that the Bulls of all teams would go for a guy with a knee injury. Also, he didn't play any semblance of defense even before tearing his ACL.
It does matter that Chicago picked a direction, it just stinks that it took them this long to do so. Also, it would be a very Bulls move to not fully commit to the rebuild, and play Rondo and Wade all year, wouldn't it? Anyway, If that's really the best return that they could have gotten for Butler, then so be it. I'm just skeptical that that was the case. Danny Ainge sounds like he's more focused on Gordon Hayward and Paul George, but what about the Lakers? 76ers? Raptors? Heat? Wizards? Thunder? Blazers? Suns? It feels like a bevy of teams should have been clamoring to get Butler at that price, and his price could've skyrocketed if the Bulls had turned it into a bidding war.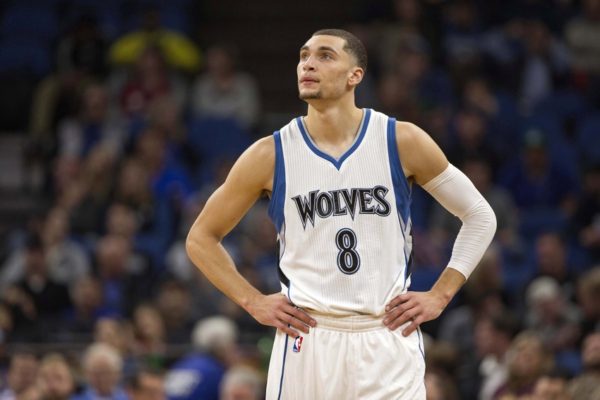 Johnson:
I thought Chicago got fleeced, plain and simple. Zach Lavine, who I think is a decent player, is coming off an ACL tear, which causes major uncertainty for his future. Kris Dunn suffered mightily in his rookie season on a bad Wolves team. He averaged just 3.8 points per game last season on 37.7 percent shooting from the field. That is bad. And then, Chicago decided to take Lauri Markkanen with the 7th pick. He is not a bad prospect, and he should be able to contribute offensively right away, but his defense is going to take a lot of time to develop. He isn't very strong, doesn't have great footwork, and isn't a good enough rebounder. This trade does not give Chicago enough to work with, and I'm sure they could have gotten better value for Butler elsewhere.
Hutchinson:
After getting over the case of the feels the night of the draft, I realized no matter how bad this trade is now, how badly Minnesota "fleeced" (the word of the week) Chicago, Gar/Pax choose a direction. Choosing to rebuild is a step above basketball purgatory, even if they did it in all the wrong ways.
3.) The 2017 NBA free agency bonanza is upon us. What's the craziest transaction that could transpire?
Klopfer:
Perhaps this is a cop-out answer, but the sheer number of All-Stars moving homes could collectively amount to one of the craziest offseasons of all-time. Chris Paul, Blake Griffin, Kyle Lowry, Gordon Hayward, and Jrue Holiday are all free agents, and all look ready to test the market. Paul George will almost surely be traded. I fully expect Andre Drummond and DeAndre Jordan to be on the trading block, and if Lowry opts for non-Canadian pastures, expect Masai Ujiri to see what he can get for DeMar DeRozan.
And while I don't expect them to be active shoppers, I'd imagine that Danny Ainge and Dell Demps are at least listening to offers for Isaiah Thomas and DeMarcus Cousins, respectively. Even Kevin Love could be looking at a new home next year.
Jimmy Butler has already switched cities, but that's just the first All-Star domino to fall; it's going to be a wild and crazy 2017 NBA Free agency.
Morrow:
Haha, this is a tough question. To quote KG, "ANYTHING IS POSSIIIBBLLLE!" I mean, Hayward and Paul George could end up in Boston, which would probably be the craziest eventuality, as it might put them ahead of the Cavs in the East.
In the West, The Rockets could end up with Paul George, Paul Millsap or Blake Griffin; any of those signings could make them the second-best team in the league. Likewise, the Spurs signing Chris Paul could do the same for them, and feels very possible. Imagine a playoff series between a James Harden and Paul George-led Rockets team and a Spurs team with Chris Paul, Kawhi Leonard and LaMarcus Aldridge. Winner gets to play Golden State! I don't think either of those teams would be better than the Warriors, but either could give the Warriors a serious challenge.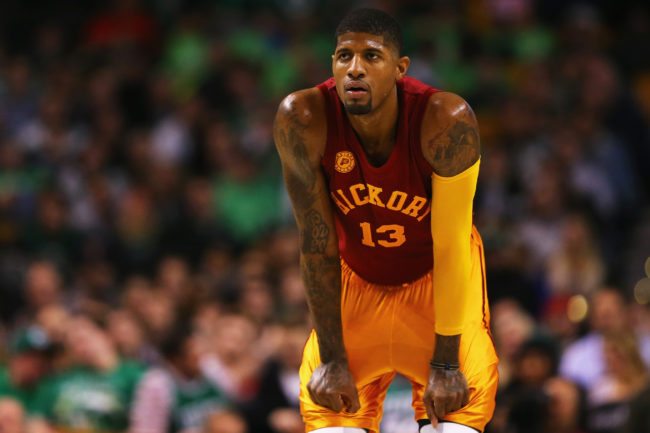 Johnson:
Kevin Durant going back to Oklahoma City has to be the answer here. What if he repaired his relationship with Russell Westbrook and decided to head back to the Thunder, determined to win a championship with his old franchise. Now, he has the experience and knowledge that it took to win a championship. Reunited with Westbrook and the Thunder, Oklahoma City would likely be considered the favorites to win the 2017-2018 championship. It won't happen, but that would be the craziest move in the 2017 NBA free agency.
Hutchinson:
Paul George to the Houston Rockets would be my choice. I don't think it's impossible, but highly unlikely that Houston has the assets that the Indiana Pacers would want back in a deal.
Since Aaron decided to be funny here, Stephen Curry could still find his way to Charlotte *winky face.*
4.) Chris Paul and Blake Griffin are both opting out of their contracts with the Los Angeles Clippers – where do you see them landing during the 2017 NBA Free Agency?
Klopfer:
I would be shocked if Paul is anywhere but Los Angeles next year. He is single-handedly responsible for the portion of the CBA that allows veterans who are conveniently his age to make a metric boatload more cheddar if they stick with their team. Add in the fact that LA still has a solid core, and a bright future with Jerry West now aboard, and I think he's a near-lock.
I also expect Griffin to stay in the City of Angels, though I'm less convinced. BG obviously loves spotlights and opportunities to pursue his film and comedy interests, so it's hard to see him anywhere but a large market (sorry, Thunder fans). Miami will surely be enticing, but nowhere offers him a better on and off-court situation than the Clippers, especially if CP3 is staying as well.
Morrow:
I'm really excited to see Paul's decision. He stands to make a lot more money by staying with the Clippers, but he's not winning a thing in L.A. We'll see if he's more interested in money (a lot of it) or having a shot at winning a title in San Antonio. In the end, if I had to pick, I think he probably stays. It's a lot of money to leave on the table to go to a team that wouldn't even be the favorite to win their conference. I hope he goes to San Antonio though, it'd be fun.
As for Griffin, it's even harder to tell. If Boston swings and misses on Hayward, he could end up there; I'm sure he wouldn't mind switching conferences. If he does stay in the West, Houston would make sense. Griffin's still a top-25 talent, but like two years ago we were talking about him as a top-10 player. Injuries suck, and he isn't quite as valuable these days. I wouldn't be surprised to see Griffin stay with the Clippers; he seems like the sort of guy who enjoys living in L.A.; and he's interested in the film aspect of it. Sorry to be boring, but my money would be on him staying, too. Again, though, I really hope I'm wrong. The Clippers have become pretty boring, and change is exciting.
(You know what could be fun? Griffin to Minnesota. I doubt he leaves the Sunny LA in favor of Minneapolis during 2017 NBA Free Agency, but that would be a very interesting team).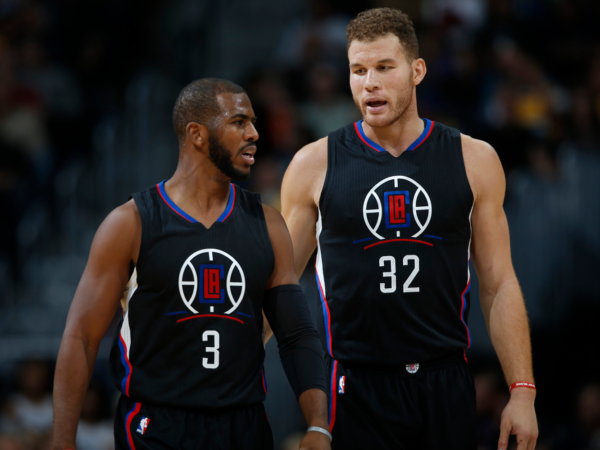 Johnson:
Is it crazy for me to think that both Chris Paul and Blake Griffin end up back with the Clippers? Doc Rivers has said multiple times that the Clippers want to run it back again. The Clippers obviously are a good team with both of them but will need to add another major piece or two along with Griffin and Paul to make themselves true contenders. I don't know how they can do that, but that is what Steve Ballmer and Doc Rivers will be tasked with doing.
Hutchinson:
In all likelihood I think one of them leaves, one of them stays. I could see Blake leaving for the Lakers, as they now have the cap room due to the Russell salary dump to Brooklyn. San Antonio would really have to pull something out of their donkey to change that.
5.) Whose 2017 NBA free agency saga are you most looking forward to?
Klopfer:
Gordon Hayward's. Hayward looks to have three serious suitors: the incumbent Utah, Miami, and Boston. Utah can't actually offer him much more money during 2017 NBA Free Agency, and Hayward doesn't seem to be a bright lights guy, which makes his choice that much more fascinating: it's truly a basketball decision. And Hayward is a two-way impact player who can fit into any system, so he'll add extreme value to whatever team ends up with him. If he opts for a college reunion with Brad Stevens, Boston is suddenly in a spot to truly challenge Cleveland. If he takes his talents to South Beach, then Miami – a team that had the second-best net rating over the second half of the season – will be in pole position to earn home-court advantage in the East. And if he stays in Utah, the Jazz will be poised make the leap into the non-Warriors elite of the West. Whatever team he chooses, I expect that team to make multiple Conference Finals appearances during his time there, which means he has a strong impact on the future landscape of the league.
Morrow:
Like I said in my response to the previous question, I'm super interested to see CP3's decision; it's a little bit like Carmelo Anthony's New York vs. Chicago dilemma back in the summer of 2014. Paul, like Melo, has more money to gain by staying put. Also like Melo, he knows that he won't be contending for a championship if he stays.
Since I already wrote Paul's decision, though, I'm going to go with Gordon Hayward. I think that, out of all the free agents who plausibly could leave their respective teams, Hayward might be the most valuable. Is he as good as Paul? No. He probably isn't as good as Lowry, either. But he's only 27, and whichever franchise he signs with will be shaped by his presence. A young versatile All-Star who's only going to get better, Hayward can be a difference-maker for a team like the Celtics. He doesn't move the needle for a team like Miami, so I'm hoping he either stays in Utah or goes to Boston. The Jazz have a fantastic young core and will miss Hayward sorely if he leaves. I'm interested to see what Hayward decides.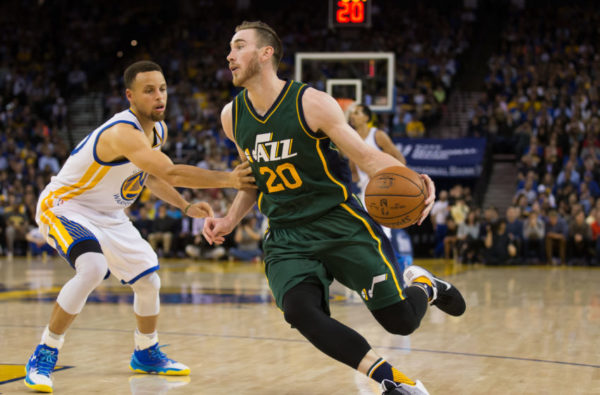 Johnson:
I think Andre Iguodala's free agency is extremely important. He is obviously extremely important to Golden State and what they do, but he could be up for a big payday and a starting spot on another team. He would have to take a pay cut to play with the Warriors and would have to come off the bench. He'll have teams like the Clippers, Jazz, and Hawks pursuing him, and he'd start on all those teams unless Gordon Hayward stays with Utah. His decision is extremely important, and it is a decision that I think many are overlooking during 2017 NBA Free Agency.
Hutchinson:
I'm really interested to see the Kyle Lowry free agency saga. Whether to not he stays in Toronto seems to already have been decided by their fans; he's gone. I think Lowry would be a perfect fit in San Antonio if they figured out their cap situation and Lowry was willing to play for less money on a two-year deal.
Thanks for reading the seventh edition of the Half Court Heave! Have a question you'd like to submit? Tweet at myself or Def Pen Hoops. Come back next week for the eighth edition of our panel!