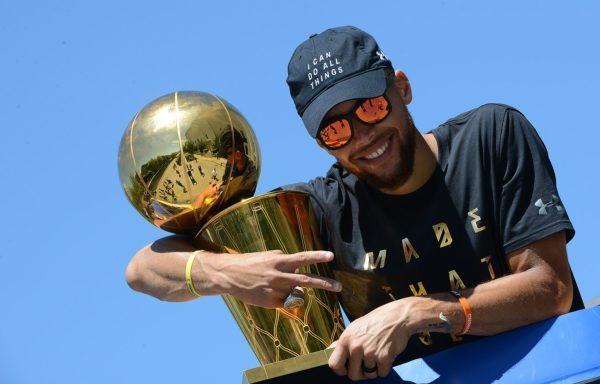 The Half Court Heave is a panel of four writers: Two Def Pen Hoops writers, myself, and the most chill writer I could find on Twitter to join the roundtable. Or mailbag. More like a panel. Something of that sort.
The goal of the Half Court Heave is to ask and answer the very pressing questions concerning this thing called basketball. Questions that pop up on the interwebs during the week – on Twitter, Reddit, Facebook, and not Google Plus. And we'll get them answered for you.
Yes, just for you.
Hot takes are encouraged here. Welcome to the Sixth Edition of the Half Court Heave. (you can find the fifth edition here.)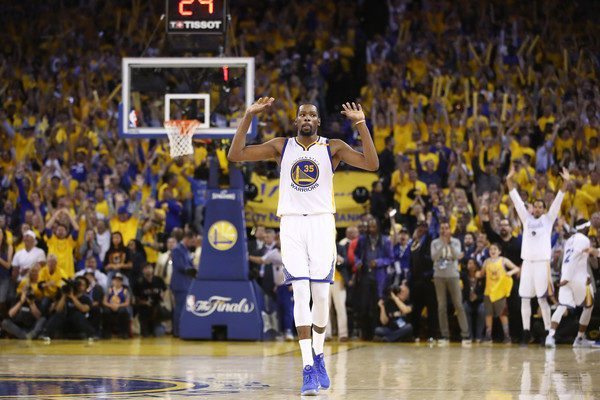 This week's edition of the Half Court Heave features some dope writers. Here's who they are, what they do, and where you can block them for their horrendous takes.
Nekias Duncan: Nekias is a contributor for both Fan Rag NBA and Miami Heat Beat. He stans Khris Middleton and Elgin Baylor. He arguably NBA Twitter's biggest punster. He's also a pretty great piano player. You can find him on Twitter @NekiasNBA.
Justin Jett: Justin is a NBA columnist for Def Pen Hoops. If you haven't read his piece on how playoff performances unfairly effect legacies, you need to now. An NBA fan agnostic, Justin identifies occasionally as a Houston Rockets fan. You can find him on Twitter @JustinJett_.
Cameron Dunlap: Cameron is a NBA contributor for Def Pen Hoops. A Michigan State alumni and a Lakers fan, Cameron has an interesting mesh of fandoms. You can find him on Twitter @CameronD_.
I'm Austin Hutchinson, and I write, edit and strategize content for Def Pen Hoops. You can follow me on Twitter @AE_Hutchinson.
Let's get this party started.
1.) Where do you rank the 2016-17 Golden State Warriors as far as all time great teams?
Duncan:
I don't want to be a prisoner of the moment, but they have to be in the top four, no?
Their 83-16 overall record, including a 16-1 run in the postseason, is enough to make the case. Beyond that, having two of the top four players in the NBA (who'll likely go down as two of the 30 or so greatest players ever), one of the best defenders ever, and a two-way wing capable of dropping 50 on any given night is a foundation matched by … how many teams?
Off the top of my head, the 86 Celtics, the 96 Bulls, and the 87 Lakers would probably be considered the three best teams ever in some order. Era matters of course, but I think this year's Warriors would beat that Bulls team, and probably would knock off the Lakers in six or seven. The Celtics seem like more of a toss-up, but, man.
Jett:
The evolution of basketball to its current state demands this year's Warriors team to be the best of all time. The training, athleticism, and style of play is just so much better than the years before. The complete and league wide acceptance of the three point line also puts this year's Warriors team on another stratosphere compared to the greats of the past. Not to mention, a team that won 73 games kept most of its most important players and added a 7 foot wing. A wing who can shoot better than any player in the 90's and take it to the rack better than almost anyone in the 80's. The Warriors are the greatest team ever, the most dominant is a different and more worthwhile discussion. Judging teams off similar teams of their time makes much more sense. However, the Warriors team we just witnessed was the best to ever see a basketball court so far.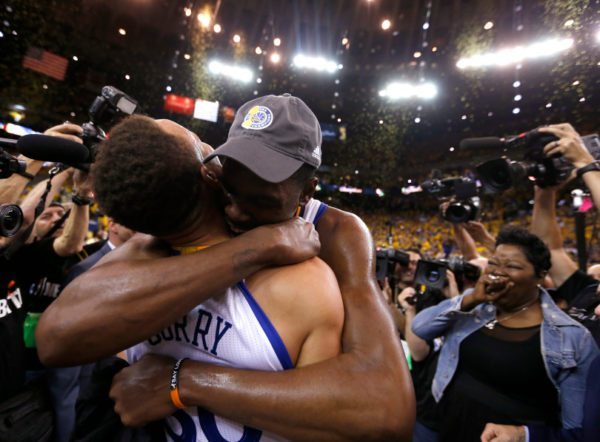 Dunlap:
This 16-17 Golden State Warriors team has to be right at the top when it comes to GOAT teams. Let's not forget that if that 15-16 Warriors squad didn't blow a 3-1 lead last June, they would be looked at as the greatest team the NBA has ever seen. If that team with Harrison Barnes (no offense Mavs fans) could be considered the greatest, then I'm sure this year's edition featuring Kevin Durant trumps that no questions asked.
On the other hand, I'm still not convinced that this Warriors team can beat the 95-96 Bulls or the 00-01 Lakers in a 7 game series. Let's not forget about the Celtics and Lakers squad from the 80's either! I think it's best if we just put all the teams in a Tier 1 category and call it day.
Hutchinson:
The Golden State Warriors are the greatest team of all time.
Whether or not you adjust for the context that teams 20 years ago and beyond wouldn't be able to beat a team like Golden State because of spacing, there hasn't been a group of hall of famers collected like this since the 1986 Lakers. Whether or not you want to use some sort of stat to quantify Golden State's greatness, there simply hasn't been this dominate a team.
2.) Cleveland hardly has any cap room (they don't) or assets to make a splash in the trade market. Give one scenario where Cleveland acquires a piece that improves their chances of a title run.
Duncan:
The Cavs would need to call up Larry Bird or Chicago's wonderful* front office, dangle Kevin Love for either Paul George or Jimmy Butler, and use the "mind trick" badge from NBA 2K. Other than that, there just isn't much they can do.
Jett:
The most popular move the Cavaliers can make is a trade involving Kevin Love and Paul George. It also makes a relative amount of sense. Paul George would give Cleveland more athleticism and play making than Kevin Love while also making the match ups easier against the Warriors. This trade would take away one of the Warriors favorite plays against the Cavaliers, forcing Kevin Love to switch onto a guard in the pick and roll. With a Paul George move seeming imminent by the day, the Pacers may be wise to attempt to move him before he leaves them. Kevin Love has also often been the scape goat for the Cavaliers. Although many wouldn't agree, one could argue he was better than Kyrie Irving when looking at the complete series. Kyrie's scoring and youth will always be valued over what Love brings, making him the likely odd man out. A move to chase a team I just deemed the best ever may prove futile, however. But you can be sure LeBron won't just wait around.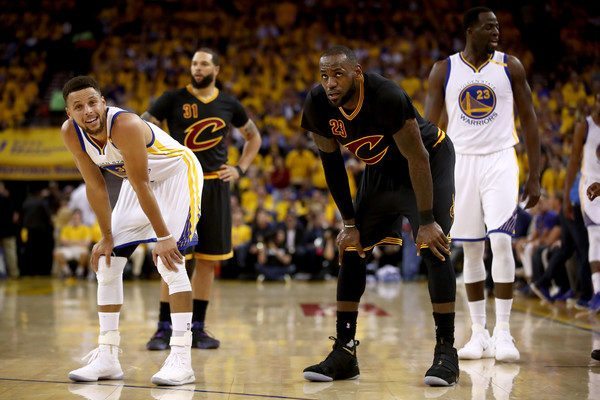 Dunlap:
As of now, I can't think of ANY scenario where the Cavs improve their title chances next season. LeBron could do his usual, which is take low-key shots at the front office about their roster through the media. This has proved effective in the past but this Cavs team has no money to work with so back to square one…
There have been a lot of rumors about Paul George being the missing piece for the Cavs, and If they could find a way to keep Love & Irving while acquiring Paul George, then they have a better shot next year. Unfortunately for the Cavs, it's no way you acquire PG without including one of the Cavs big 3. A PG for Irving or PG for Love swap isn't going to get the job done vs Golden State next year…
If the Bulls get rid of Jimmy Butler during the draft, there's a chance that D-Wade just opts out with Chicago. If that happens, he could possibly link up with his bff LeBron again
Now I know D-Wade is WAYYYYY past his prime but if D-Wade has any juice left in those knees, I'm sure playing in the Finals with his boy LeBron as a fourth option could bring out any Flash that was left in him. I'd still pick Warriors in 6 but Cavs losing in 6 is better than 5….right?!?!?!
Hutchinson:
Best case scenario, Cleveland swindles Indiana and lands Paul George. They could swindle the Chicago Bulls, but Butler is worth even more than George. However, those are both highly unlikely to happen.
My dream scenario would be a three team deal where Cleveland sends Kevin Love off to Houston for something like Patrick Beverly, Trevor Ariza, Nene, and a few second rounders.  A third suitor would be needed to take on Ryan Anderson's contract (Houston would be foolish to play Anderson and Love at the same time), but Ariza is the 3 and D wing defender Cleveland needs. Bev is a decent back guard, Nene can play small ball 5, and Cleveland desperately needs draft picks.
I'll keep dreaming.
3.) THE NBA DRAFT IS IMMINENT. Where is your favorite team drafting? Who would you like them to target?
Duncan:
The Miami Heat will be drafting 14th. My favorite guys projected in the 12-18 range are OG Anunoby, Donovan Mitchell, and Justin Patton. All three are young, high-upside players that project as impactful players on both ends of the court. Ending up with one of those three would make me a happy camper.
Jett:
The Rockets, as they often do, traded their first pick. They have two second round picks and I would be giddy if Caleb Swanigan somehow fell to them. I believe he is vastly underrated with his size, skills, and shooting ability for a big man. Many are concerned about his defensive inconsistencies but he has dropped weight and looked increasingly more agile. He has plenty of time to grow and already plenty of skills that I think will fit well with the Rockets.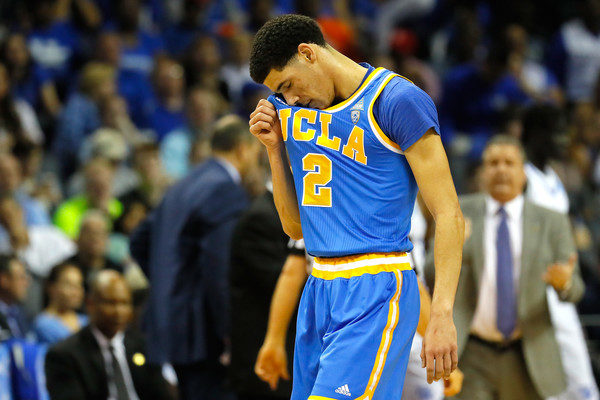 Dunlap:
My favorite team will be drafting 2nd overall
I'm not stuck on Lonzo Ball but he's been associated with us for so long it'll feel kind of dirty if he wasn't a Laker when the 17-18 season kicks off. Lonzo should be able to come right in and help our current young core elevate their game. We got a glimpse of D'Lo playing off the ball next to Clarkson and he was able to avg 19-5-3 so I'm sure with a gifted playmaker like Lonzo his numbers and efficiency, along with Ingram, should rise. Let's not forget that Lonzo is a capable shooter so that'll help with spacing tremendously.
Hutchinson:
I'm a die hard Chicago Bulls fan.
When* the Bulls trade up to the third pick, I hope Lonzo Ball falls dramatically to Chicago. If the Bulls do keep their draft position, OG Anunoby, Dwayne Bacon, Luke Kennard and Terrance Ferguson are all guys who can shoot fairly well would be available in the middle of the first. We shall see.
4.) Draft rumors are just a bunch of "smoke and mirrors," right? Who do you think teams will reach for and/or which prospect will fall from his projected draft status?
Duncan:
Oh, most definitely. You've seen it recently with the Celtics randomly falling in love with Josh Jackson (he's great, just not Markelle Fultz-great) and the Lakers exploring trades with their pick. The latter is more realistic than the former, but both are probably a case of smoke and mirrors.
To answer your other question, it wouldn't surprise me to see Dennis Smith fall. He probably has the highest variance of the top-tier guys in the draft. There are questions about his leadership and effort, and there are enough good players in the 4-10 range to where teams could reasonably talk themselves into passing on Smith.
Jett:
Fears about De'Aaron Fox's shooting may just cause him to fall in the draft. NBA teams know the importance of gravity and shooting more than ever before. His lack of either will hurt him in the draft. This years mysterious foreign prospect, Frank Ntilikina, has a good chance to rise in the draft. Other than the fact that foreign prospects often get chosen higher than projected, Frank can play. At 6'5" with a 7'1" wingspan, he is perfectly suited for the modern NBA as he also splashed over 40% of his three point attempts last year. Teams value length and shooting now more than ever, with the potential upside for the 18 year old, I can see him getting picked as early as the top 6.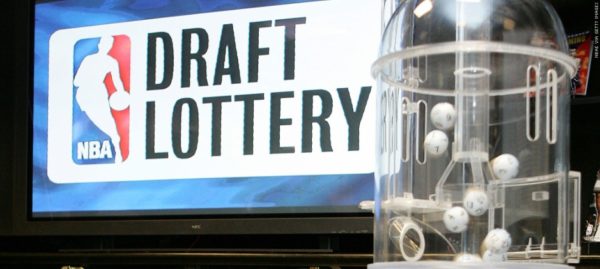 Dunlap:
With the teams picking outside the top 3 all having question marks at the point guard position I see Fox, Smith, Ntikilinka flying off the board early. Issac should be the next wing off the board after Josh Jackson is taken. Monk is a wildcard but could still go to the Kings or Magic…I guess with all that being said, Tatum seems most likely to fall. He's been considered a top 5 pick for the whole season but I just don't think that shapes out for him.
Hutchinson:
For the most part, it's all smoke and mirrors. However as we saw this week, Danny Ainge actually pulled the trigger quite early on dealing the first overall pick. I don't know who to believe these days, except for Woj.
If Sacramento passes on De'Aaron Fox at five, I could see him falling deeper into the lottery. His body size and lack of a three point shot is worrying; plus, the amount of depth at the point guard position in this draft is overwhelming. If Frank Ntikilna is taken in that 5-7 range, Fox could fall.
5.) LeBron James said the Cleveland Cavaliers are not a "superteam" to much criticism. Define superteam. In your opinion, what was the original superteam? Do you see any new ones being built this offseason?
Duncan:
I think having three players in the top 15, or four players in the top 25 is a good place to start. That would easily qualify the Warriors and Cavaliers as super teams, as well as teams from prior decades like the 80s Celtics and 80s Lakers.
The original super team would have to be those Celtic teams of the 60s led by BIll Russell, though new age NBA fans tend to act like that era never happened.
I don't foresee any new super teams being formed this summer. The Celtics may add Gordon Hayward, or the Spurs may decide to make the moves necessary to clear space for Chris Paul. However, that'd probably leave them a tier below "super team" in my eyes, and neither team would knock off the Warriors or Cavs in a series, barring an injury or two.
Jett:
A super team is when a team has at least three guys in the top 15 in the league or 3 or more guys who used to be in the top 15. One of those players also has to be brought over via trade or free agency. Teams can be super and supremely skilled but they are not anointed a "super-team" until the general masses are annoyed enough to infer that the team is set up cheaply. The first attempted super-team of my recollection was the Houston Rockets in 1997. Charles Barkley joined Clyde Drexler and Hakeem Olajuwon in hopes of three-peating while also taking down the returned Michael Jordan. It failed miserably when Barkley fell out of shape and the team proved to old to succeed. As we saw with the Lakers, not all super-teams are equally as super.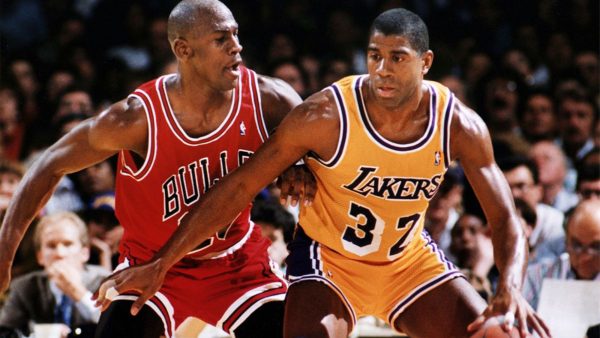 Dunlap:
A superteam needs a combination of 3+ players who are undoubtedly top 5 in their position. That 2011 Miami Heat team with LeBron, Wade, and Bosh is who started it.
People claim the 04 Lakers were a superteam, but Payton and Malone were not undoubtedly top 5 players at their position. The 2008 Celtics team only had KG as a top 5.  I would respect an argument for Paul Pierce being top 5, but Ray Allen was definitely not. You could throw the 2013 Lakers into this but that superteam only got 17 healthy games together. Last but not least, we have the 2016 Warriors (Steph, Klay, Dray) and the 2017 Warriors (Steph, Klay, Draymond, Durant).
Hutchinson:
The Cleveland Cavaliers are a superteam. It's not that hard to understand. If a team has 2-3 perennial all stars (Top 25 players) then yes, issa superteam.
The Boston Celtics in the late 2000s are the most recent origins of an "artificially" made superteam. Some teams just draft well and get lucky, like Golden State.
Thanks for reading the sixth edition of the Half Court Heave! Have a question you'd like to submit? Tweet at myself or Def Pen Hoops. Come back next week for the seventh edition of our panel!