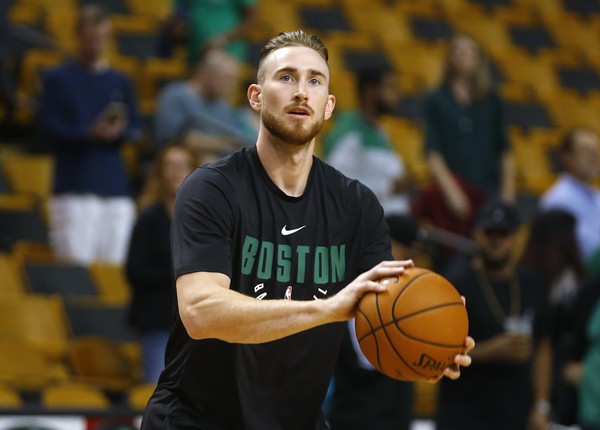 What many anticipated would be an exciting year for Gordon Hayward and the Boston Celtics, ended before it really even started. Hayward fractured his tibia and dislocated his ankle just five minutes into his Celtics debut. According to reports from ESPN, Hayward is likely out for the entire 2017-2018 season. Hayward had surgery on his leg Wednesday.
Following from ESPN,
 Celtics All-Star forward Gordon Hayward is unlikely to return during the 2017-18 season, his agent, Mark Bartelstein, told ESPN's Adrian Wojnarowski.

Hayward underwent surgery to repair a dislocated left ankle and a fractured tibia in Boston on Wednesday night, a procedure that Bartelstein labeled a success.

"We expect him to make a full recovery and return to his All-Star form," Bartelstein said.
The injury occurred during the first quarter of the Celtics opener against the Cleveland Cavaliers. For Hayward the person, it's a devastating end to a season that had so much promise. The All-Star forward was poised to help lead a team that could challenge the Cavs for supremacy in the eastern conference.
Brad Stevens told ESPN that the team expects Hayward to make a "full recovery,"
"I was [at the hospital] for a minute last night and also again today for an hour or so. He's down," Stevens said. "Obviously, there's a physical pain to it, but I think it's also doubled by the emotional pain of, you know, he put a lot of effort into trying to start this, his career, out well in Boston.

"But this is a setback; we're expecting a full recovery. And we know there are going to be a lot of tough days ahead on that recovery but, at the same time, hopefully he'll improve day to day. But it's been tough. It's been tough for him."
For the Celtics, they will have to recover from the loss of Hayward on the fly and learn how to function without him.