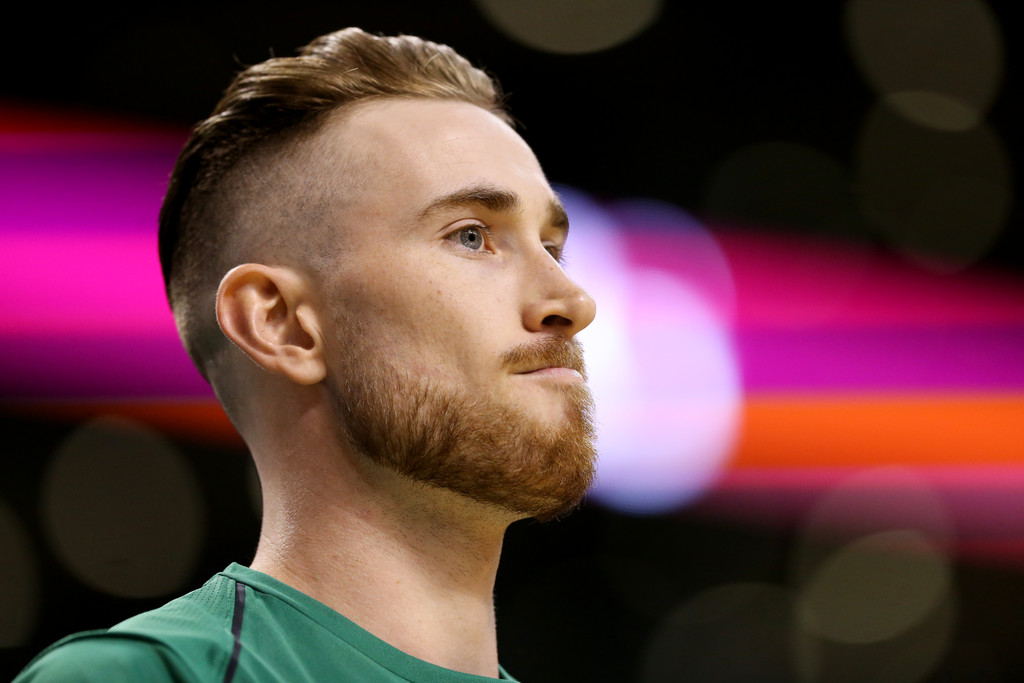 The Boston Celtics loaded up over the summer with superstar talents. They brought in All-Stars Gordon Hayward and Kyrie Irving to play alongside Al Horford to showcase a new big three in the eastern conference. Unfortunately for the Celtics, that dream ended a little over five minutes into the season.
Gordon Hayward went up for an alley-oop dunk off a Kyrie Irving pass when LeBron James met him at the rim. Hayward came crashing down and landed on his leg awkwardly.
Be warned, this injury is very graphic.
The Celtics declared that his injury was a fractured ankle. There is currently no timetable for his return.
#NEBHInjuryReport: After a medical evaluation by Celtics/Cavs medical personnel Gordon Hayward has been diagnosed w/ a fractured left ankle.

— Boston Celtics (@celtics) October 18, 2017
We'll update you as more information becomes available.
Players from across the NBA world showed their support and well wishes for Hayward.
— Paul George (@Yg_Trece) October 18, 2017
Hate to see this happen to anyone! Prayers to Gordon Hayward ????

— Mike Conley (@mconley11) October 18, 2017
Oh no Gordon. ??????

— Chandler Parsons (@ChandlerParsons) October 18, 2017
I don't care what team you're on man times like this we come together that's unbelievable

— Myl3s Turn3r (@Original_Turner) October 18, 2017
?????? @gordonhayward. Only God has ALL the answers.

— Shaun Livingston (@ShaunLivingston) October 18, 2017
Heart goes out to @gordonhayward ?? Hate to see injuries like that….prayers up for a full recovery

— Harrison Barnes (@hbarnes) October 18, 2017
Praying for you G ?? get well soon!!!

— R.HollisJefferson (@IAmCHAP24) October 18, 2017