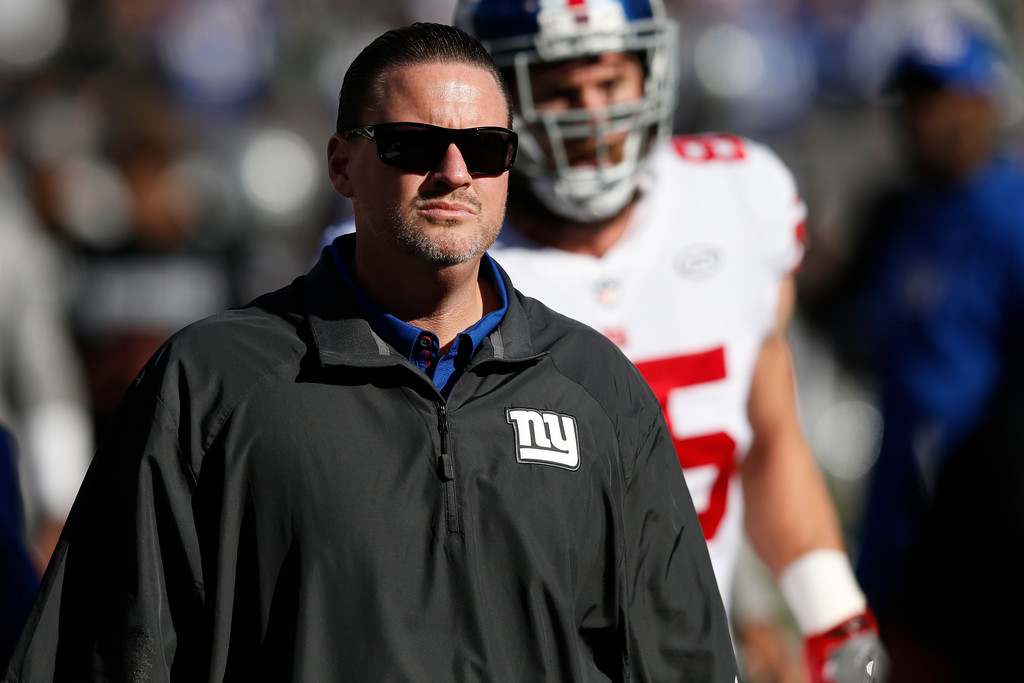 The New York Giants have fired head coach Ben McAdoo after a 2-10 start to the 2017 season and a benching of franchise quarterback Eli Manning. Joining McAdoo will be general manager Jerry Reese who has also been fired.
Ian Rapoport and Aditi Kinkhabwala of NFL Network broke the news on Monday morning.
Ben McAdoo tells me he's been fired.

— Ian Rapoport (@RapSheet) December 4, 2017
#Giants have informed coach Ben McAdoo that he's been relieved of his duties as coach. Less than a year after making the playoffs. Unreal

— Ian Rapoport (@RapSheet) December 4, 2017
Jerry Reese has been relieved of his duties as well, I was just told by someone w/ knowledge of #Giants moves.

— Aditi Kinkhabwala (@AKinkhabwala) December 4, 2017
#Giants will have Steve Spagnuolo take over as head coach and Kevin Abrams as GM the rest of the way, per person w/ knowledge of team's moves.

— Aditi Kinkhabwala (@AKinkhabwala) December 4, 2017
McAdoo joined the Giants back in 2014 as their offensive coordinator under then-head coach Tom Coughlin. He took over the reigns of head coach in 2016 and led the Giants back to the playoffs after four straight years of postseason void. McAdoo was dubbed as an offensive savior for the Giants offense when he was the offensive coordinator but as a head coach, his team never scored more than 30 points.
The Giants struggled under McAdoo despite having a plethora of weapons at his disposal. They scored just 17.8 points per game and ranked 30th in the NFL in total yards per contest at 314.7 YPG. Only the Browns and Bears have scored fewer PPG since 2016, per NFL Research. McAdoo, 13-15 during his tenure as head coach, was the first coach the Giants fired midseason since Bill Arnsparger in 1976.
Reese has been with the Giants in some capacity since 1994 but he became the Giants general manager back in 2007. He saw two Super Bowl wins with the Giants with Coughlin as his head coach and Eli Manning as their quarterback. His moves have been hit or miss, for the most part.
For every time he drafted stellar players like Odell Beckham Jr, Jason Pierre-Paul and Landon Collins he also missed with David Wilson, Kenny Phillips and Aaron Ross. He brought in big free agents in Brandon Marshall, Olivier Vernon, Plaxico Burress, Janoris Jenkins and Antonio Pierce but he also missed with marquee free agents Chris Canty, Walter Thurmond and LaVar Arrington. His track record rested on his early success with the team but after a recent string of failures, it was due time for the Giants to move on from Reese.