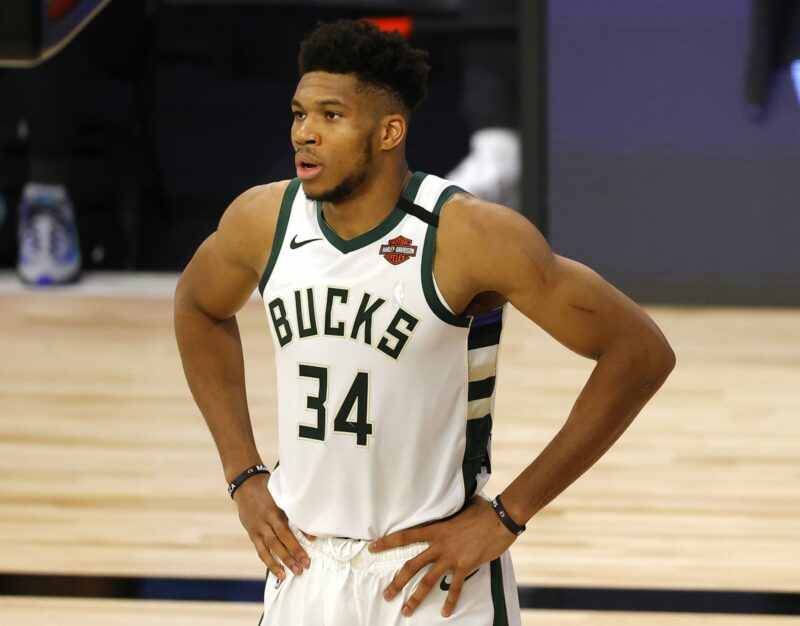 Milwaukee Bucks star forward Giannis Antetokounmpo has been diagnosed with a sprained ligament in his right wrist. Luckily for him and the team, he avoided a major injury and should be able to return once the pain and swelling subside. After playing just 20 seconds in the 2023 All-Star Game, Antetokounmpo traveled to New York to see a specialist about the injury. Team Giannis went on to beat Team Lebron 184-175 in that game. The Milwaukee forward is seeking treatment and should be able to return to the court fairly quickly this NBA season.
Milwaukee Bucks' Giannis Antetokounmpo avoided serious damage in his right wrist after further testing today, sources tell @TheAthletic @Stadium. Antetokounmpo could miss some games, but an overall sigh of relief for the Bucks and their All-NBA star.

— Shams Charania (@ShamsCharania) February 20, 2023
This season with the Milwaukee Bucks, Giannis Antetokounmpo is averaging 31.8 points, 12.2 rebounds, and 5.4 assists per game. He has paired those numbers with a field goal percentage of 53.8 percent and a three-point percentage of 27 percent. With the team currently the two seed in the Eastern Conference Standings, this is overall good news for the team. Having their star forward back as soon as possible is vital for the team's success. Anteteokounmpo is vital for the team's success to close the season and entering the 2023 NBA Playoffs. Milwaukee also signed big man Meyers Leonard to a 10-day contract for depth.