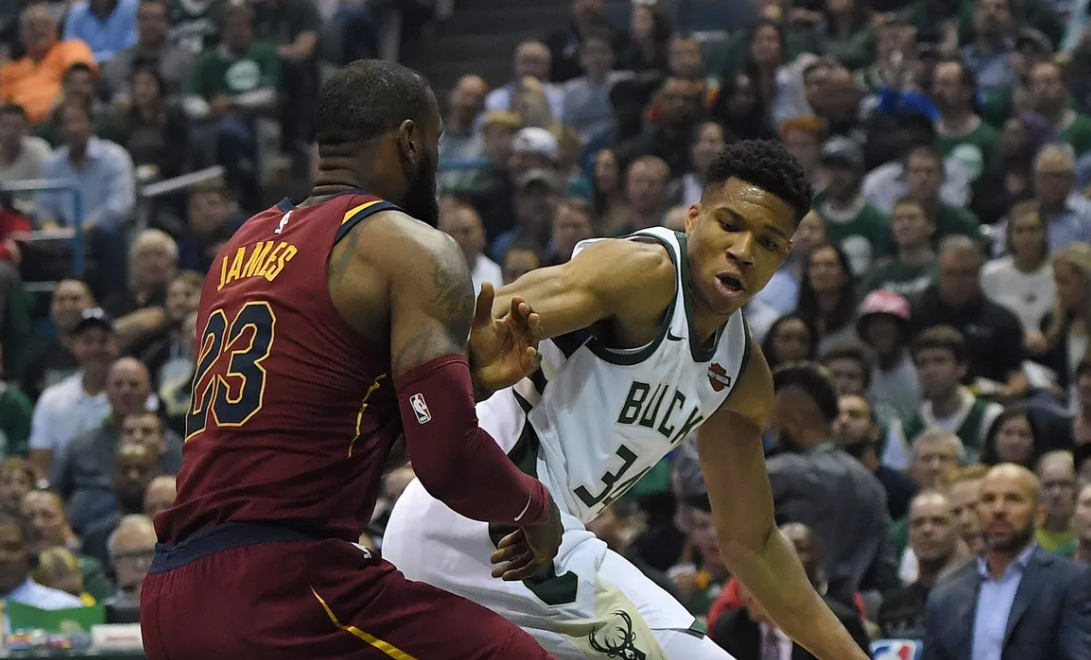 Milwaukee Bucks star Giannis Antetokounmpo is currently leading all NBA payers in All-Star votes. With this year's new All-Star Game format, the two players receiving the most votes will draft their teams as "captains," in a very pickup-basketball-esque manner. So, if the current voting numbers hold up, Antetokounmpo would have the first pick. Antetokounmpo was asked whom he would select with that pick, and he said that it would be LeBron James:
In new #NBA All-Star format, top vote getter in each conference will be a captain & get to draft his team. I asked @Giannis_An34 who he would select with the first pick. His answer may not surprise you, but his reasoning is classic Giannis: pic.twitter.com/yQUttzgWLm

— Stephen Watson (@WISN_Watson) January 5, 2018
"First of all, if my teammates are available, I'm playing with my teammate. But if not, I've got to go with LeBron James, best player in the world, so we can a good relationship for the free agency. You never know, he might come play here."
Antetokounmpo said this with a laugh, but if he had the first pick and no teammates were available, James would be a logical choice. Maybe not for free-agency reasons, although James will be an unrestricted free agent this summer and could, in theory, sign with the Bucks.
Currently, James is second in voting, so he would be second captain, meaning Antetokounmpo couldn't draft him anyway.