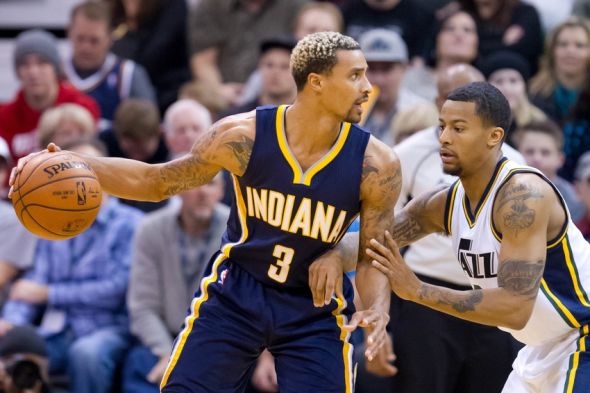 We are a day removed from one of many trades that will happen in the next few months that'll re-shape many teams next season. The Utah Jazz gained George Hill in a 3-team trade with the Indiana Pacers and the Atlanta Hawks.
The trade itself isn't the biggest ever of course, George Hill isn't bad a player, not much of an upgrade from Trey Burke but I'd rather give the starting job to Hill. But regardless of the ensuing internal guard battle, George Hill's agent Bill Neff thinks it's a good move for his client.
"This is a good fit for George," Neff told The Tribune on Wednesday. "One, George likes it in Utah. Two, George has a close relationship with Gordon Hayward [both are Indianapolis natives]. Three, [Jazz general manager] Dennis Lindsey was largely responsible for bringing George to San Antonio. George has worked with [Jazz coach] Quin Snyder. This is one of the teams George has always wanted to play for."

Hill has one year remaining on his contract, but Neff said he and his client hope to be in Utah beyond the 2016-17 season.

"I'd hope a team doesn't give up a lottery pick to take a guy for one year," Neff said. "George likes stability; he's not the kind that wants to move around."
That's a good point. The Jazz have sort of given away their hand, if they are giving away a pick, they'll most likely keep Hill for the long term and ditch Trey Burke at some point in the short-term. Burke better be sweating, I would if I was him.