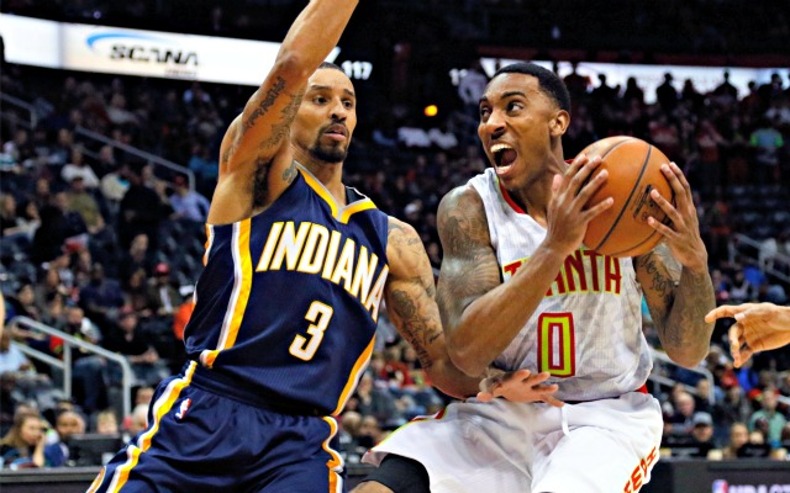 Jeff Teague had been rumored to be a player that was on his way out of Atlanta for a longtime now. The Hawks guard was rumored to be involved in trade talks for Nerlens Noel but those eventually fizzled out and back before the trade deadline, Teague was a part of a rumor that came to fruition four months later.
After the rumors came out, Teague quickly removed all of anything to do with the Hawks and Atlanta and he even said he played this past season with a torn patella. It appears that he has his wish and will be sent out to the Indiana Pacers to team up with Paul George.
On the otherhand, longtime Indy point guard George Hill will be moved from the Pacers to the Utah Jazz and in return, the Jazz will send their 12th overall pick in the NBA Draft to the Atlanta Hawks.
Following from Adrian Wojnarowski of The Vertical on Yahoo! Sports.
The Indiana Pacers have agreed to a trade for Atlanta Hawks point guard Jeff Teague as part of a three-team deal, sources told The Vertical.

The trade includes Pacers point guard George Hill going to Utah and Altanta acquiring the No. 12 overall pick in Thursday's draft.

Indiana plans to work on signing Teague to a contract extension, sources said.