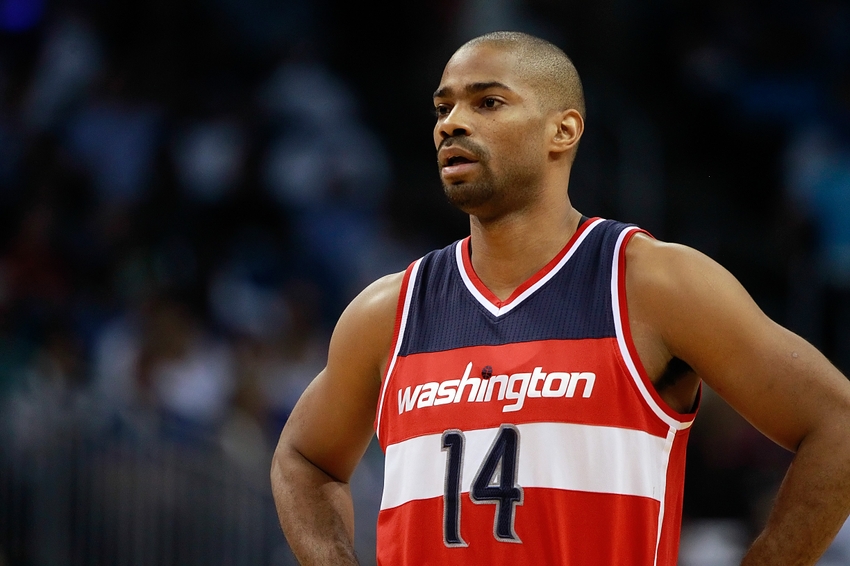 Gary Neal only played 40 games for the Washington Wizards but it appears his time there is nearing an end. The shooting guard has reportedly left a bad taste in teammates' mouths with complaints about his selfishness and attitude.
Following from J. Michael of CSN Mid-Atlantic:
Teammates complained about his locker room behavior to the point that Drew Gooden, CSNmidatlantic.com was told by someone there at the time, asked, "What is wrong with that dude?" He rubbed some players the wrong way because, it was interpreted, all of Neal's concerns about the offense involved getting himself better statistics so he could get paid this summer.

Another former teammate, reflecting on the season Sunday, spoke about feeling as if Neal was trying to show him up in front of teammates — this conversation with CSN took place almost 24 hours before the Facebook post — and concluded: "I should've punched him out."
Neal's apparent transgressions with teammates have seeped int o the offseason. Still waiting for his next contract, Neal took to Facebook with several chin-rub emojis (h/t Bullets Forever):
Those numbers represent the reported new salaries of Garrett Temple, Ramon Sessions, Jared Dudley, and Nene. Teammates have already reacted to the post, according to Michael:
Said another teammate from 2015-16 after seeing Neal's post Monday, via text: "Terrible teammate. All about himself."
Neal has since taken to Twitter to continue capitalizing every word while saying his post had "nothing to do with his teammates."
@JMichaelCSN @cmillscsn That's A Problem Of Theirs I Don't Care How They Took It I'm Telling You That It Wasn't For Them Or About Them

— Gary Neal (@gneal1414) July 11, 2016
Whether Neal believes his post is solely about him and the money he deserves is irrelevant at this point. He has created a reputation as a terrible teammate to a point that is very rarely seen in the NBA. And saying anything about his teammates' salaries public sounds envious and treasonous.
Michael writes that the word "selfish" was used around the Wizards far more often this year than it was last year. Losing far more often certainly had an effect on that. But it's also difficult to read that report and not think Gary Neal's behavior in and out of the locker room affected the entire chemistry of the team.
Neal will have a hard time conjuring up another contract in the NBA, certainly for the amount of money he seems to want.