Last weekend was a rough one for fans of both Game of Thrones and the Avengers. Luckily for Marvel fans, they'll get some time to process what happened in Endgame since the next Marvel movie won't come until mid-summer when Spider-Man: Far From Home hits theaters on July 5th. (Check out our article on what Avengers: Endgame means for Spider-Man here!)
Thrones fans don't get the same reflection period though as we're just days away from the next episode. So far, all the trailers and teasers for season 8 have pulled exclusively from the first half of the season, leaving viewers in the dark on what to expect from episodes 4-6.
Even the teaser for the episode doesn't reveal much but HBO finally started lifting the veil Wednesday when they released new promo stills from episode 4. Unfortunately, they still don't give us much to go off of. But, it seems like the ones who remain alive after the Battle of Winterfell are taking time for a mass funeral as the characters are seen gathered around funeral pyres, preparing to burn the dead. It also seems like Daenerys will begin sailing south towards Cersei since we see the Targaryen fleet in open waters.
Check out all the images and a teaser for the next episode below. And if you need a refresher on 'The Long Night,' check out Def Pen's breakdown here.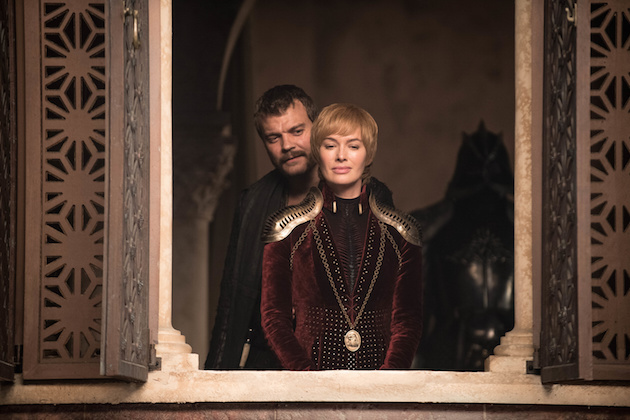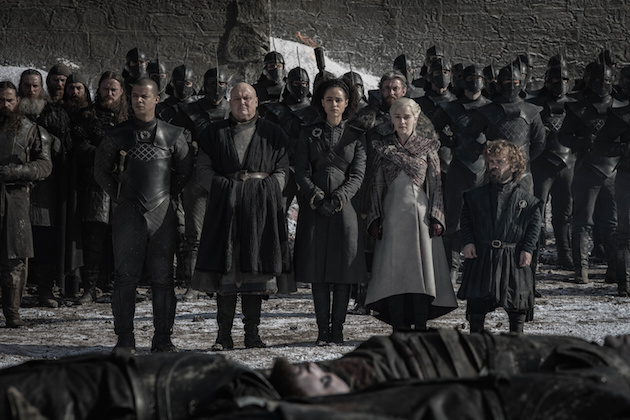 Game of Thrones airs Sunday nights at 8/9 PM CT/ET on HBO.