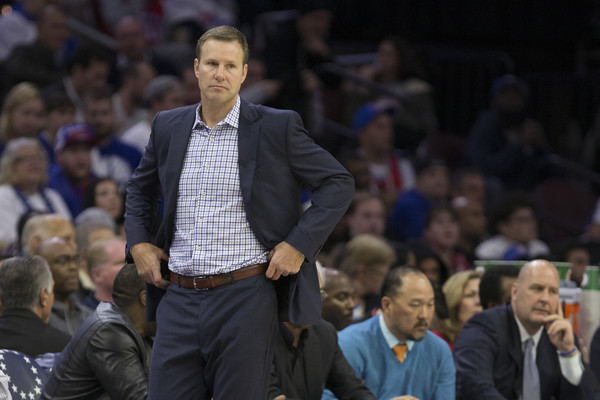 Former Chicago Bulls coach Fred Hoiberg said that he'd rather stay in coaching, either in the NBA or college, instead of returning to an NBA front-office role, according to ESPN's Zach Lowe.
In early December, Hoiberg was fired by the Bulls and relieved of his head coaching duties after a 5-19 start to the season. Since then, the former coach has received interest from the Minnesota Timberwolves in the wake of firing Tom Thibodeau.
Hoiberg played for the Timberwolves for two seasons until he underwent surgery for an enlarged aortic root in 2005. After a brief comeback, on April 17, 2006, Hoiberg announced his retirement and took a job with the Timberwolves front office.
Hoiberg has also been rumored as a candidate for the recently vacated position of head coach at UCLA. Hoiberg coached Iowa State's where he went 115-56 over five seasons. During his time there, the Cyclones qualified for the NCAA Tournament four times and won two Big 12 conference championships.
Since being relieved of his coaching role with the Bulls, Hoiberg has kept an open mind in searching for his next job, he told ESPN:
"I am not prioritizing one over the other in respect to the NBA and college," Hoiberg said. "The jobs are so different that you cannot compare them, so I plan on evaluating whatever opportunities may come independently."