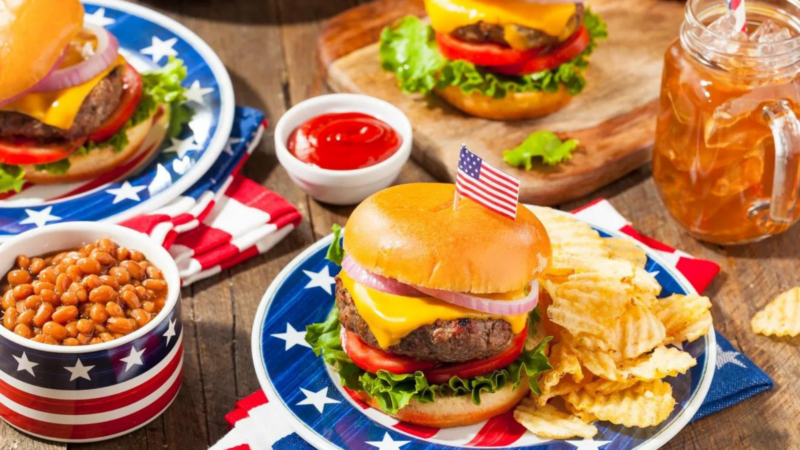 Fireworks, block parties and much more are set to take place as the nation celebrates Independence Day. Thankfully, the cost of hosting a holiday celebration will be a bit lighter on the wallet than in 2022. According to the American Farm Bureau Federation (AFBF), a group of ten people should expect to spend approximately $67.73 on food for a cookout on Independence Day. In comparison to previous years, the bill is 3% less than it was in 2022, but 14% higher than it was in 2021.
"The slight downward direction in the cost of a cookout doesn't counter the dramatic increases we've seen over the past few years. Families are still feeling the pinch of high inflation along with other factors keeping prices high," AFBF Chief Economist Roger Cryan said.
"Don't assume farmers come out as winners from higher prices at the grocery store either. They're price takers, not price makers, whose share of the retail food dollar is just 14%. Farmers have to pay for fuel, fertilizer and other expenses, which have all gone up in cost."
Inflation has seemingly hit most aisles of the grocery store. The price of popular cookout items like processed cheese, beef and bread have all increased by 10% or more in the last year. Similarly, the cost of chocolate chip cookies, potato chips, dips, condiments and ice cream have all increased by at least 9% from last year.
On the bright side, travel to Independence Day celebrations should be a bit cheaper than it was in 2022. Gas prices for the holiday are projected to be at least $1.30 lower than they were in 2022. Furthermore, those traveling by car between June 30 and July 5 are expected to spend $2.6 billion less on gasoline than last year.