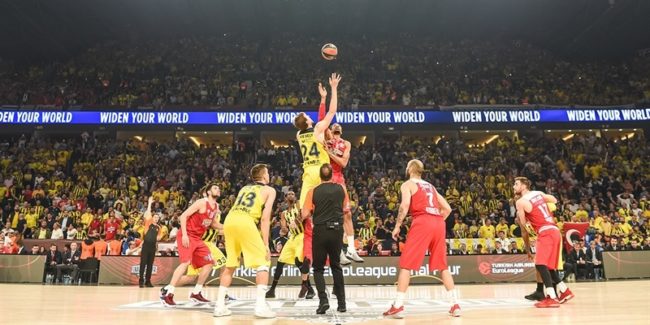 My last two feature posts – Euroleague Season Preview and Five Most Intriguing Players for the Upcoming Season – have been to build hype for this season. Finally, that hype climaxes as the season will tip-off with CSKA taking on Milano in Moscow on Thursday
With everyone's opener on the forefront, it's time to preview Round 1 of Euroleague action with Euroleague TV rankings – like NBA League Pass rankings – for the league. It is followed by Round 1 predictions and game of the week. Then we'll wrap up with content from last week such as quote of the week and photo of the week.
Euroleague TV Rankings:
Quick disclaimer, these are slightly biased. However, I will give the quickest explanation alongside each team as to why you should watch them.
16. Panathinaikos – If it's the only game on, I might turn on Fox and Friends instead.
15. Unicaja Malaga – Euroleague rookie Ray McCallum and last seasons star Nemanja Nedovic will lead last years Eurocup champions against the big dogs, let's see if they're up to the fight.
14. Brose Bamberg – Andrea Trinchieri always has fun teams to watch, but it looks like that won't equate to wins for the second year running.
13. Milano – Jordan Theodore and Andrew Goudelock will be trying to outscore the entire other teams rotation thirty times this season.
12. Olympiacos – Nikola Milutinov begins his campaign for the best Serbian center named Nikola.
11. Real Madrid – Man of mystery who's also a projected top-three pick of the 2018 NBA Draft is running the show until Sergio Llull comes back from injury.
10. Baskonia – Club legend Pablo Prigioni is officially a member of the coaching carousel and he's got Marcelinho Huertas, Tornike Shengelia, stretch five Ilimane Diop and others at his disposal. There's a chance they'll miss out on the playoffs but they won't miss out on many highlight reels.
9. Zalgiris Kaunas – Dee Bost and Axel Toupane will be running around like the Road Runner, and everyone chasing them is going to be Wiley Coyote.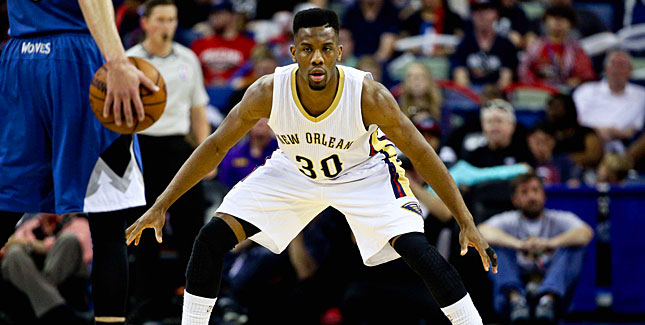 8. Maccabi Tel Aviv – Neven Spahija will be the first coach in history to advocate for playing the game with more than one ball in postgame press conferences.
7. Barcelona – After a season of incredible disappointment they've got new players and a new coach, they look ready to become a Euroleague Final Four contender again.
6. Valencia Basket – Last seasons surprise ACB champions kept their core and added to it with entertaining players like Erick Green and Latavious Williams. Time will tell just how good they are at the Euroleague level.
5. Fenerbahce Dogus – Returning champs with a different sponsor and two different top players. Brad Wanamaker will try to replace Bogdan Bogdanovic while knocking down his signature pull-up jumper, and Jan Vesely will look to fill the shoes of Ekpe Udoh while soaring high for alley-oop slams.
4. Khimki Moscow – Alexey Shved is back in Euroleague with Georgios Bartzokas as his coach and a million new teammates, what could possibly go wrong?
3. Crvena Zvezda – Not really the best basketball on display, but they have a home atmosphere that isn't matched by any other team in basketball anywhere. Also, Grandpa Pero Antic will be on the court, tattoo sleeves and all.
2. CSKA Moscow – Sergio Rodriguez or Chacho is back and he's with Nando De Colo, Will Clyburn and Kyle Hines. They're going to win and look good doing it.
1. Anadolu Efes – Errick McCollum, Josh Adams, Ricky Ledo, Derrick Brown and Bryant Dunston are an incredibly powerful culmination of individual talent and athleticism. Like pizza, even if they're bad, they'll still be kind of good.
Yes, Panathinaikos is the only team I'm not looking forward to watching. That's how entertaining Euroleague is.
Predictions for each game:
CSKA – Milano: CSKA, a blowout.
Efes – Real: Efes, hot take time.
Bamberg – Maccabi: Maccabi, in the most unorganized high-scoring game ever.
Olympiacos – Baskonia: Olympiacos, with confidence and comfortability that won't show in the final score.
Malaga – Fenerbahce: Fenerbahce, in a close one where the Eurocup champions show they're ready to hang with everyone.
Khimki – Valencia: Khimki, in a very close and entertaining match-up where both teams have highs and lows.
Zalgiris – Zvezda: Zalgiris, in the most unorganized low-scoring game ever.
Barcelona – Panathinaikos: Barcelona wins this one and makes Panathinaikos look bad.
Game of the Week:
Khimki Moscow – Valencia: Valencia knocked Khimki out of Eurocup in the quarterfinals last season and went on to lose in the final to Unicaja. Both teams are in the top competition this season and took vastly different approaches to building the best team they possibly could for it. Khimki held on to their star and overhauled the entire roster around him, Valencia kept their core and added some key pieces to it. Both teams have new head coaches as well who had polar opposite seasons last year in continental competitions. Khimki brought in Bartzokas who coached Barcelona to their worst Euroleague finish in recent memory. Txus Vidorreta who is now in charge of Valencia, lead Iberostar Tenerife to the Basketball Champions League title last season. This game is crucial as both teams have playoff aspirations and this game may very well be a tiebreaker at the end of the season.
Game of the Weak:
Zalgiris – Zvezda: Final score prediction, 2-0 Zalgiris.
Quote of the Week:
Post-game gems will flood in soon, but for now I'll just plug this pre-season video that Euroleague made. If you can figure out a subliminal message, let me know.
The wait is over. THE. GAME. IS. ON!#GameON pic.twitter.com/avedOKIg4U

— EuroLeague (@EuroLeague) October 5, 2017
Photo of the Week:
Bartzokas coached in style for his first away game with Khimki, I hope the Hermes belt becomes a Euroleague staple for the Greek tactician.
??Georgios Bartzokas: Offensively we were very consistent all forty minuteshttps://t.co/VSvaoJmQ4o#VEFKHI #vtbleague pic.twitter.com/WJVtLSYdQV

— BC Khimki (@Khimkibasket) October 9, 2017
What are your Round 1 predictions? Are they similar to mine or completely different? Let me know along with any other content you'd like us to bring this season.