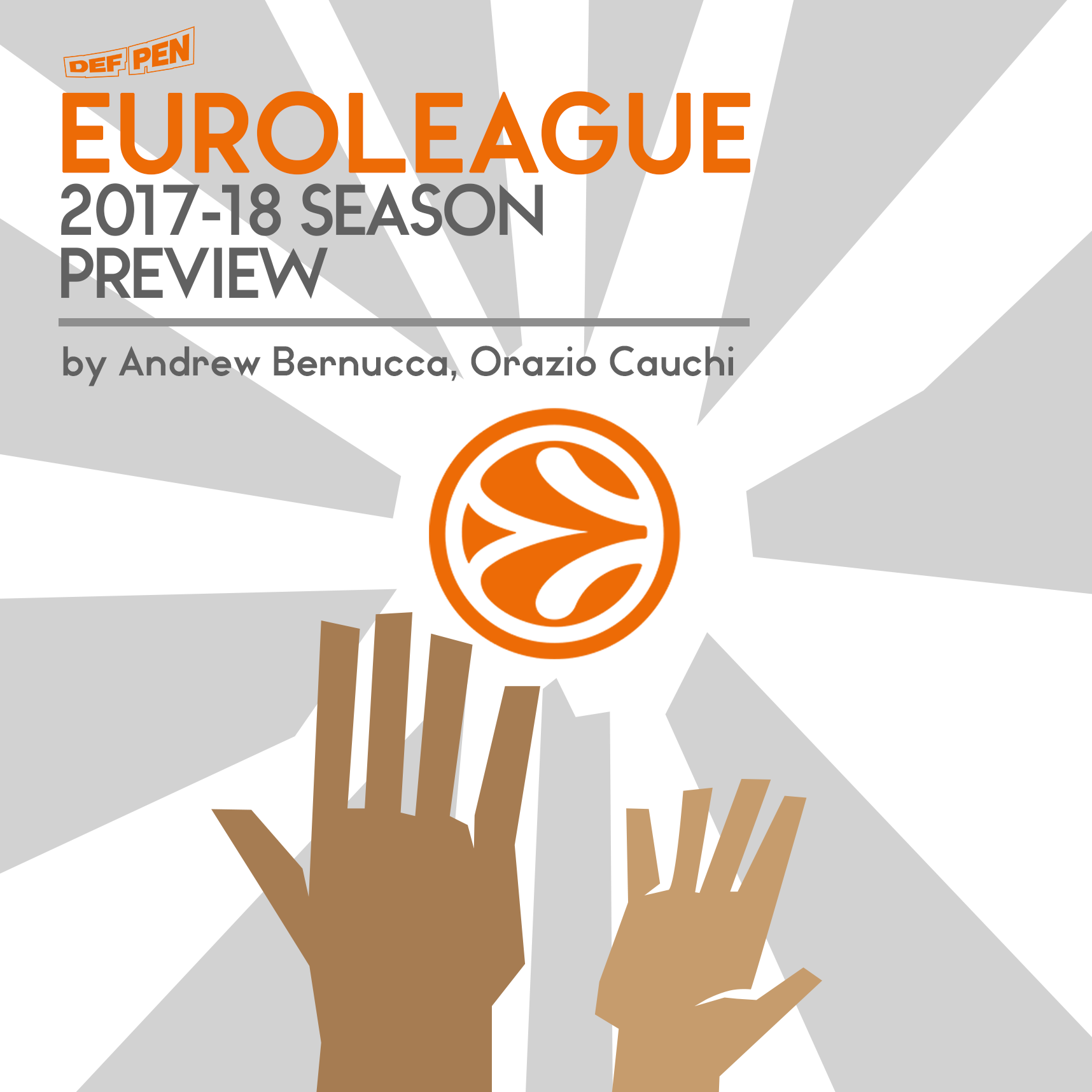 The 2017-18 Euroleague season is nearly a month now and here at Def Pen, we decided to give our predictions for the season. Orazio Cauchi covered two teams for us – CSKA Moscow and Ax Armani Exchange Olimpia Milan – and I took the rest.
We covered each teams result from last season in continental play, who left the club, who the club signed, and then a quick overview of how we think all that contributes to where we predict they'll finish.
16. Ax Armani Exchange Olimpia Milan (Orazio)
Last Season's Finish: 8-22, 16th in Euroleague.
Departures: Alessandro Gentile, Miroslav Raduljica, Krunoslav Simon, Jamel McLean, Milan Macvan, Rakim Sanders, Ricky Hickman, and Head Coach Jasmin Respesa.
Signings: Dairis Bertans, Andrea La Torre, Vladimir Micov, Andrew Goudelock, Patric Young, Amath M'Baye, Jordan Theodore, Cory Jefferson, Marco Cusin, and Head Coach Simone Pianigiani.
Prediction: After a complete failure last season, Milano needed a full restyling and that's exactly what happened. Former captain Alessandro Gentile definitely left the team after a troubling season spent between Athens and Jerusalem, veteran Bruno Cerella was loaned out to Venezia, most of the foreign players left to follow new adventures. Simone Pianigiani, who won Israeli title last season, will be the new head coach. Former Italian NT coach is well known for his style based on pick&roll offense and will have to adapt a lot of new guys to that system.
Two of the biggest splash made by Milano on the market are Jordan Thoedore, a combo guard who won Champions League MVP title with Banvit last season, and Andrew Goudelock, former Lakers guard with great scoring abilities that always struggled to adapt to European basketball system. Pianigiani will need to fix the defense first and all the hopes in that regard are on Patric Young,
who left Olympiacos after two seasons. The American big man had a lot of issues with his knees in the last two years and underwent new surgery this summer. If healthy, Young is still one of the best rim protectors in Europe. If he's not, well…Milano is in trouble because neither Cusin or Cory Jefferson will fix team's defensive issues. The fans weren't exactly happy with the hiring of Pianigiani, because of his history with Mens Sana Siena, a historic rival of Milano, but a change was needed. Only time will tell us if this was the right kind of change.
Snotty remark: What will it take to move past one of the best hashtags in the history of European hoops, #nopianigiani?
15. Crvena Zvezda MTS Belgrade
Last Season's Finish: 16-14, 9th in Euroleague.
Departures: Charles Jenkins, Luka Mitrovic, Marko Guduric, Ognjen Kuzmic, Stefan Jovic, Marko Simonovic, Deon Thompson, Jonah Bolden, Nate Wolters, and Head Coach Dejan Radonjic.
Signings: Marko Keselj, Nikola Jovanovic, Stefan Jankovic, Ranko Simovic, James Feldeine, Nikola Radicevic, Mathias Lessort, and Head Coach Dusan Alimpijevic.
Prediction: Last season was heartbreaking for Zvezda. Many – including myself – had them written off before the season even started and didn't think they stood a chance at making the playoffs. But they did what they always do, they defended and made you work for every bucket, allowed their crowd to motivate them and made their home court such a force that three Final Four teams couldn't even overcome it. Unfortunately, they missed out on the final playoff spot with a road loss to David Blatt's Darussafaka in Round 30. Then their summer was even more heartbreaking as the club was forced to let players – and coaches – leave or sell them due to critical financial woes. The club has done their best to fill the holes in the roster but many of the players are yet to prove themselves at the Euroleague level. Zvezda's current situation is like when you use duct tape to fix your car; it will get the job done for a little bit, but it's nowhere near a permanent fix.
Snotty remark: Can we make a Most Handsome Coach award so Zvezda can win something? Because Alimpijevic will win that hands down.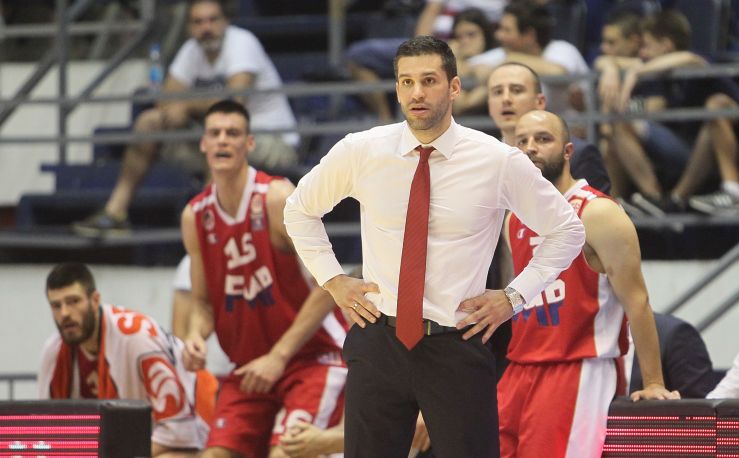 14. Zalgiris Kaunas
Last Season's Finish: 14-16, 10th in Euroleague.
Departures: Leo Westermann, Lukas Lekavicius, Brock Motum, Augusto Lima, Robertas Javtokas, and Renaldas Seibutis.
Arrivals: Vasilije Mcic, Aaron White, Brandon Davies, Dee Bost, and Axel Toupane.
Prediction: Zalgiris was another team who experienced heartbreak last season and in the summer. Like Zvezda, they overperformed but still missed the playoffs. When you overperform, your team gets to get picked apart by bigger clubs and that happened to Zalgiris a little bit. Westermann, Lekavicius, Motum, and Lima will all be missed without a doubt. They did replace them well though. White and Davies can definitely contribute as Euroleague bigs and Bost and Toupane provide the team with next level athleticism that could allow them to pressure teams and capitalize on more transition opportunities. They also managed to retain a key part of last season's success in head coach Sarunas Jasikevicius. When I told one Zalgiris player I had them at 14 in my pre-season rankings he laughed and said, "it's all good, we will surprise a few people." I could definitely see that happening. They surprised a lot of us last season and I'd love for them to do it again.
Snotty remark: Rumor season was way too quiet on the Jasikevicius front.
13. Unicaja Malaga
Last Season's Finish: Eurocup champions.
Departures: Oliver Lafayette, Alen Omic, Christian Eyenga, Jamar Smith, and Kyle Fogg.
Arrivals: Dragan Milosavljevic, Giorgi Shermadini, James Augustine, Ray McCallum, Sasu Salin and Mo Soluade.
Prediction: Watching Malaga win the Eurocup crown last season proved that they were better than a few Euroleague teams, and that's still where they're at. McCallum and Nemanja Nedovic will be interesting as both have the ability to create for themselves and others. Milosavljevic and Brooks can help space the floor and the rotation at the five is deep. Dejan Musli is apparently going to stay after rumors about his future were being tossed around all summer. The club added Augustine who's a solid pick-and-roll player and a very good rebounder. They also added Georgian seven-footer Shermadini who makes his Euroleague return after a three season absence.
For this team to make the playoffs, McCallum is going to have to have a very strong rookie season, the floor spacers are going to have to stay hot for the season, and their three bigs need to be utilized perfectly against each opponent. Personally, I don't see all of that happening.
Snotty Remark: Which players name sounds more like a Game of Thrones character, Dragan Milosavljevic or Giorgi Shermadini?
12. Brose Bamberg
Last Season's Finish: 10-20, 13th in Euroleague
Departures: Janis Strelnieks, Daniel Theis, Leon Kratzer, Fabien Causeur, Nicolo Melli, Darius Miller, Vladimir Veremeenko, and Jerel McNeal.
Signings: Bryce Taylor, Augustine Rubit, Luka Mitrovic, Daniel Hackett, Ricky Hickman, and Quincy Miller.
Prediction: When you have five players who left your team for either the NBA or Final Four teams, it's fair to say you are arguably the best 10-20 team of all-time. Sadly, Bamberg can't afford to replace those five players with players who have proven to be that quality, so they have to take some flyers on a few guys. That's exactly what they're doing, especially with players like Hackett and Miller who are both coming off of seasons that were heavily affected by injuries. Taylor can really space the floor and might lead the league in three-pointers made next season playing in Andrea Trinchieri's offense. With Nikos Zisis still there to help right the ship when it goes off the track, and Mitrovic being the best the club was going to get to replace Melli I truly expect Bamberg to have another finish around the 10-20 mark, maybe 13-17 if they win a few more of those close games. I'm also really hoping to see a Maodo Lo, Bryce Taylor, Quincy Miller, Luka Mitrovic, Augustine Rubit lineup at some point during the season.
Snotty remark: The year is 2040, and your favorite Euroleague team has signed Hickman on a one-year deal. Are you even surprised?
11. Maccabi Tel Aviv
Last Season's Finish: 10-20, 14th in Euroleague
Departures: DJ Seeley, Diamon Simpson, Yogev Ohayon, Sonny Weems, Andrew Goudelock, Colton Iverson, Guy Pnini, Gal Mekel, Joe Alexander, Sylvan Landesberg, Maik Zirbes, Quincy Miller, and head coach Arik Shivek.
Signings: John DiBartolomeo, Alex Tyus, Jake Cohen, Michael Roll, Karam Mashour, Pierre Jackson, DeShaun Thomas, Jonah Bolden, DeAndre Kane, Norris Cole, and head coach Neven Spahija.
Prediction: The summer started with promise as ownership released a letter stating that they were going to step back from roster assembly. It seemed to be that way when the summer first started too as the club overhauled the roster and made signings like Roll, DiBartolomeo, Mashour, Cohen, and the return of Tyus. Heck, even the Jackson signing was okay because it was only one ball dominant guy. Then, the Maccabi of old returned, they played us like a frat boy at a state school. Thomas was signed, a known gunner, the Bolden signing was a very good one as he's a young player with energy who you know will commit. But then Kane and Cole? I know Cole's a big name and Kane can score, but so can Jackson, Roll, Thomas, and DiBartolomeo. They'll beat some teams based on talent, but at the end of the day, there's only one ball. Even with Spahija being a good coach, he can't change that.
Snotty remark: What should be the over/under line on Maccabi head coaches for this season?
10. Anadolu Efes Istanbul
Last Season's Finish: 17-13, 6th in Euroleague, pushed Olympiacos to Game 5 in playoffs.
Departures: Thomas Heurtel, Furkan Korkmaz, Cedi Osman, Tyler Honeycutt, DeShaun Thomas, Jayson Granger, Ogulcan Baykan, Brandon Paul, Alex Kirk, Can Maxim Mutaf, Samet Geyik, and Alen Omic.
Signings: Ricky Ledo, Brock Motum, Krunoslav Simon, Birkan Batuk, Josh Adams, Errick McCollum, and Vladimir Stimac.
Prediction: I'm without a doubt higher on this team than anyone else and I'll explain why. We're going to see a line-up of Adams-McCollum-Ledo-Brown-Dunston on many occasions this season and that's a lineup where you have five guys out there who could get you a bucket at any time. Simon, Motum, and Stimac will be good rotation players who can provide energy and even some scoring bursts. I know some people could point to the only one ball thing again but coach Perasovic has gotten the most out of dynamic scoring lineup's before like his Efes team last season and the Baskonia team from the season before. I think they'll really push for the playoffs and be one of the most exciting teams to watch this season. Where they'll come up short is their lack of guard depth, and they could be in serious trouble if Adams struggles at the Euroleague level or one of their lead guards gets hurt. When I spoke to McCollum at The Basketball Tournament this past summer he was looking forward to the season ahead.

"I think it's a special group, we obviously have to get chemistry and we gotta get used to each other in training camp and start to develop those type of bonds and understanding each others game. I think that's an important part of it. Obviously, talent is big but I think a lot of chemistry could put us over the hump. I look towards getting with the group of guys and getting to learn everybody's tendencies and from there we'll see how we do."
9. Valencia
Last Season's Finish: Lost in Eurocup Final, beat Real Madrid in ACB Finals.
Departures: Pierre Oriola, Sam Van Rossom, Romain Sato, Viacheslav Kravtsov, Luke Sikma, Mike Tobey, and head coach Pedro Martinez.
Signings: Aaron Doornekamp, Tryggvi Hlinason, Alberto Abalde, Andres Rico, Latavious Williams, Erick Green, Tibor Pleiss, and head coach Txus Vidorreta.
Prediction: Valencia is the start of my second tier of Euroleague teams. The previous teams were tier three, and while I think some of those teams could push into tier two and enter the playoff race I don't think it will happen. Valencia's ACB title last year was one of the highlights of the European basketball season. They became the fifth Spanish team to qualify for Euroleague and they look like they'll be really competitive and a fun team to watch. Vidorreta comes over from Tenerife who he led to the FIBA Champions League title last season, and he brings Doornekamp with him. With Doornekamp and Bojan Dubljevic occupying the two big positions together at times, Vidorreta looks poised to have a team that fires away from three with no remorse. Antoine Diot and Green should be an entertaining backcourt pairing, Williams and Pleiss give them a lot of option in their big man rotation. Williams is that athletic rim-runner who could catch lobs and Pleiss is that finesse low post player who could give certain teams problems at times. At the end of the day though, Valencia is going to be living on the three ball, which means they'll die from it too.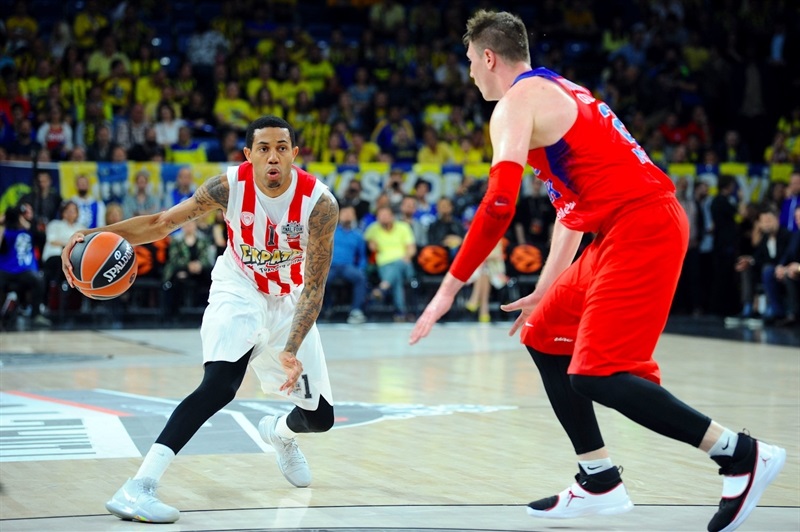 8. Baskonia
Last Season's Finish: 17-13, 7th in Euroleague. Swept by CSKA Moscow in playoffs.
Departures: Kim Tillie, Ricky Ledo, Adam Hanga, Shane Larkin, Jaka Blazic, Rafa Luz, Chase Budinger, Nicolas Laprovittola and head coach Sito Alonso.
Signings: Janis Timma, Vincent Poirier, Marcelinho Huertas, Luca Vildoza, Daniel Bordignon, Miguel Gonzalez, Jayson Granger, Jordan McRae and head coach Pablo Prigioni.
Prediction: I think Baskonia did the best they could with the budget they have to replace guys who were stars last year like Larkin and Hanga. The South American point guard rotation of Granger, Huertas, and Vildoza will give them a lot of variety and help them maximize each possession. I'm hoping the McRae experiment works out and they try him out at the three spot. A Granger-Rodrigue Beaubois-McRae-Toko Shengelia-Diop lineup would be loaded with elite athleticism for a European team. If that group ran with a high press defense-fastbreak offense style of play they could just wear teams down to beat them. Although I think Baskonia will be fun to watch again and pick up some impressive victories this season, they do have a rookie head coach in Prigioni. I'm not doubting Prigioni's knowledge of the game in any sense, I wouldn't dare. But it takes time to make the transition to head coach, Jasikevicius took some time and that's why I think Prigioni will too.
Snotty remark: Is Shengelia a better fighter or shooter?
7. Panathinaikos
Last Season's Finish: 19-11, 4th place in Euroleague. Swept by Fenerbahce in playoffs.
Departures: Demetris Nichols, Pat Calathes, James Feldeine, Mike James, Ioannis Bourousis, Antonis Fostis, and Vassilis Charalampopoulos.
Signings: Lukas Lekavicius, Zach Auguste, Ian Vougioukas, Thanasis Antetokounmpo, Marcus Denmon, Kostas Mitoglu, and Matt Lojeski.
Prediction: Boring but good, NEXT. Okay fine, I'll give some actual explanation. Panathinaikos will always be good because of how strong their home court is. Very few teams go there and come out with a win. That's at least 12-wins right there, so even if they win a third of their road games they'll finish 17-13 which will definitely get them in the post-season. The Greens big rotation is loaded with athleticism. Between James Gist, Chris Singleton and Antetokounmpo they could potentially be one of the best teams in the league at defending the pick-and-roll since those guys can switch out onto the perimeter. They even have a plus sized point guard in Nick Calathes who could survive in some low post match-ups. I don't expect their offense to be as strong though. Teams are starting to give Calathes the Rubio treatment and daring him to create for himself and from there the Greens will be relying on bursts and spurts from guys like KC Rivers, Lekavicius, Nikos Pappas, and Euroleague rookie Denmon. That will be enough to get them some good home wins, get them in the playoffs, and then peter out in continental competition.
Snotty Remark: At least it won't be a big deal for Panathinaikos to get swept if they finish outside of the top-four.
6. Khimki Moscow Region
Last Season's Finish: Lost in Eurocup quarterfinals to Valencia, lost in VTB-league finals to CSKA to qualify.
Departures: Jacob Pullen, EJ Rowland, Markel Brown, Robbie Hummel, Jeremy Evans, Nobel Boungo Colo, Stanislav Ilnitskiy, Valery Likhodey and head coach Dusko Ivanovic.
Signings: Stefan Markovic, Charles Jenkins, Andrey Zubkov, Anthony Gill, Tyler Honeycutt, James Anderson, Malcolm Thomas, Ivan Vitkorov, and head coach Georgios Bartzokas.
Prediction: Khimki Moscow is back and better than ever! Shved swag returns to Euroleague and they brought on coach Bartzokas who's coaching his third Euroleague team in three seasons. I'm very excited for this Khimki team. Shved is one of the best pure scorers in Europe but he gets selfish at times and can be very lazy on defense, so Khimki made signings to hide those weaknesses. Markovic averaged 8apg last season for Zenit and at 6-foot-6 his size is a nightmare for opposing point guards on both ends of the floor. Jenkins was a top-three perimeter defender in Euroleague last season, Gill comes from the University of Virginia who is known for their stellar fundamental team defense and Honeycutt is an athletic wing who is a jack-of-all-trades type on both ends of the floor. I don't think this team is quite as good as Bartzokas's Lokomotiv Kuban team that made the 2016 Euroleague Final Four but it's close. They'll push everybody to their limits and I expect them to give a team a real scare in the playoffs too.
Snotty remark: Does Bartzokas have Jenkins guard Shved at practice? If so, how often do they fight?
5. FC Barcelona Lassa
Last Season's Finish: 12-18, 11th in Euroleague.
Departures: Justin Doellman, Ludde Hakanson, Brad Oleson, Stratos Perperoglu, Alex Renfroe, Xavier Munford, Vitor Faverani, Shane Lawal, Marcus Errikson, Moussa Diagne, Stefan Peno, coach Bartzokas.
Signings: Thomas Heurtel, Adrien Moerman, Pierre Oriola, Sergi Martinez, Phil Pressey, Rakim Sanders, Marc Garcia, Kevin Seraphin, Adam Hanga, and head coach Sito Alonso.
Prediction: Yes, this is my hot take. Let's do this. Barcelona was so ever disappointing last season. Assembled a roster before signing their coach, then they had an incredible string of injuries to perimeter players and were just trying to add role players and slot them into big roles all season. It didn't work, it was a catastrophe. Bartzokas left this summer and they decided it was time to bring in coach Alonso who was solid with Baskonia last season and cut a whole bunch of players. This summer didn't get off to the best start though. Heurtel is similar to Tyrese Rice as he's a small, offensively talented point guard who has a lot of issues on the defensive end. Moerman is a great stretch four, solid rebounder, and decent low-post player but he doesn't help them guard the pick-and-roll. Oriola was a decent pickup for the center rotation but at a one-million euro buyout? That's expensive. Then Shane Larkin signed with the Celtics instead of joining Barcelona, and it looked like dark days would continue to loom for Barcelona. But then it all changed as they signed Pressey, an athletic point guard who's a good defender. Sanders brings athleticism and Seraphin as a pick-and-roll partner with his French teammate Heurtel? That's art. And finally, the Hanga signing got completed and now Barcelona has elite defense and wing depth. Petteri Koponen, Victor Claver, Aleksandar Vezenkov, and Ante Tomic are returning players and coach Alonso can mix it up in so many ways with this roster. The organization as a whole is itching to bounce back strong and I expect that to show as they shock a few people with their performance this season.
Snotty remark: Does Moerman beat anyone else on the roster in a footrace?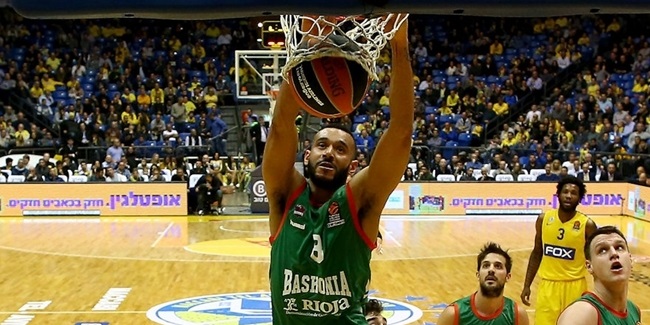 4. Real Madrid Baloncesto
Last Season's Finish: 23-7, 1st in Euroleague. Lost to Fenerbahce in Euroleague Final Four semi's.
Departures: Dontaye Draper, Andres Nocioni, Othello Hunter, and Augusto Lima.
Signings: Fabian Causeur, Santiago Yusta, and Ognjen Kuzmic.
Prediction: Los Blanco's didn't do much this offseason and I actually liked that choice. They finished first in the regular season last year and lost to the eventual champions in the Final Four, there isn't much you need to improve there. Causeur can hopefully provide that perimeter scoring that Rudy Fernandez used to but the Kuzmic-Hunter swap is kind of weird. Kuzmic is the better player but Hunter provided them with that athletic big who can defend the perimeter and now they don't have that anymore. It will be interesting to see how coach Pablo Laso addresses that issue when it eventually arrives. But in a summer where a lot of top teams lost their best players, Real kept the boys in town and added a few more pieces, I had them as the one seed again until the dreaded Sergio Llull injury in Eurobasket warm-up matches. Llull has a long time until he'll return and even when he does there are no guarantees that he'll be the same player. Although this means more minutes for a top prospect in the 2018 draft Luka Doncic and Argentinian wizard Facundo Campazzo, it clearly makes Madrid worse and I think it will lead to them being the bottom team in tier one.
Snotty remark: How much longer until Santiago Yusta is the new man of mystery who really isn't a mystery?
3. CSKA Moscow
Last Season's Finish: 22-8, second in Euroleague. Lost to Olympiacos in the Final Four semi's.
Departures: Milos Teodosic, Joel Freeland, Aaron Jackson, Dmitry Kulagin, James Augustine, Artem Komolov, and Ivan Lazerev.
Signings: Leo Westermann, Will Clyburn, Andrey Lapotin, Othello Hunter, Sergio Rodriguez, and Alan Makiev.
Predictions: Life after the departure of Milos Teodosic can be difficult for any team, except for CSKA Moscow. Teodosic left CSKA after winning everything to finally try an experience in NBA, but when you have an almost infinite budget like CSKA you can easily replace him with El Chacho, Sergio Rodriguez. Yes, after just one season in NBA, Rodriguez is back in Euroleague to replace Teodosic. In addition to El Chaco, CSKA signed French guard Leo Westermann, who had a great season with Zalgiris last year. Aaron Jackson left the team to sign in China but CSKA signed a wing like Will Clyburn, who'll be able to give a great boost both offensively and defensively. As every season, CSKA is ready to make another run at the Euroleague title,
because when you have so much money and power that's the only thing that you can do.
Snotty remark: Will Sergio Rodriguez be able to replace Milos Teodosic in the hearts' of CSKA fans?
2. Fenerbahce Dogus Istanbul
Last Season's Finish: 18-12, fifth in Euroleague. Champions.
Departures: Anthony Bennett, Berk Ugurlu, Bogdan Bogdanovic, and Ekpe Udoh.
Signings: Sinan Guler, Nicolo Melli, Marko Guduric, and Jason Thompson.
Prediction: The reigning champions were wonderful when healthy last season, and they really weren't healthy until it mattered, the post-season. They swept Panathinaikos without home-court advantage and just dominated Real Madrid and Olympiacos in the Final Four. Bogdanovic and Udoh were Assassin's, leading the team to the championship that they had been longing for. But then the summer came, and we quickly realized it would be a tough one for Fenerbahce as former first-round draft pick Bennett announced that he wouldn't be returning to the team. I mean how do you replace that guy? (okay sorry, that was just too easy but I'll get serious now.) Bogdanovic and Udoh were All-Euroleague first team players last season, you could make arguments that they were the two best players in Europe. They both left in the same summer, how do you really replace them? It wasn't easy, but Fenerbahce made it look easy. Signing Melli – who made All-Euroleague second team and was apparently being heavily pursued by the Atlanta Hawks – was the first step in the right direction. He gives them the the best stretch big in Europe and replaces Udoh's post passing and makes it even better. If Thompson takes Europe seriously, he's just going to be unstoppable on the backboards and inside of ten-feet. His combination of size and athleticism is virtually unheard of in European play. Pair that with either Melli's spacing or Vesely's size and athleticism and you have a recipe for destruction. Guduric and Guler should combine to replace Bogdanovic's scoring. Neither player is the all-around threat that Bogdanovic is though which is why they fell to second in my rankings when they missed out on Brad Wanamaker (or are they going to sign him? I don't know anymore I'm just waiting for the club to announce). This team should still dominate due to their depth and talent. I predict them to get back to the title game as well, but I don't expect them to repeat as champions.
Snotty remark: Brad Wanamaker's decision to sign with Darussafaka is Gonnamake Fenerbahce miss out on the title. (His last name just makes the pun game so effortless.)
1. Olympiacos Piraeus
Last Season's Finish: 19-11, third in Euroleague. Lost to Fenerbahce in the title game.
Departures: Patric Young, Daniel Hackett, Erick Green, Khem Birch, Matt Lojeski, Dominic Waters, and Ioannis Athinaiou.
Signings: Janis Strelnieks, Georgios Bogris, Kim Tillie, Jamel McLean, Brian Roberts, and Hollis Thompson.
Prediction: I am in love with this roster. It didn't really hit me until I was researching for this review but this team is perfect. Vassilis Spanoulis and Georgios Printezis are a fantastic star pairing. One guarantee's you a bucket from the perimeter and the other does from the post. Then around them, you have super-human role players in Vangelis Mantzaris, Kostas Papanikolaou, and Nikola Milutinov. Roberts is a strong backup point guard who will value the ball, knock down the occasional three and do more than cover for Spanoulis on the defensive end. Strelnieks is a well-rounded combo guard with a sweet stroke, the Reds won't even miss a beat when he goes in for Spanoulis. Thompson is going to shoot the lights out with all the open looks he'll get and he's an elite athlete for Europe as well. Tillie is a fantastic energy guy to have behind Printezis. He'll run the floor, rebound, make open threes, make the extra pass and provides just a little bit more defensive versatility in case the team ever needs. McLean gives them that undersized big that can switch onto the perimeter pick-and-roll threat and Bogris, Ioannis Papapetrou, and Dimitrios Agravanis are great players to give certain guys nights off, fill in for injuries, and just be there whenever coach Sfairopoulos needs them. This is an incredible roster that can beat everybody which is exactly what I expect them to do. Come May, Sfairopoulos should finally be holding his first Euroleague trophy.
Snotty remark: If I could pick one way to be wrong on this prediction, it'd be to have Panathinaikos finish eighth. That way we get the Greek derby playoff series, El Clasico playoff series, and Moscow rivalry series.