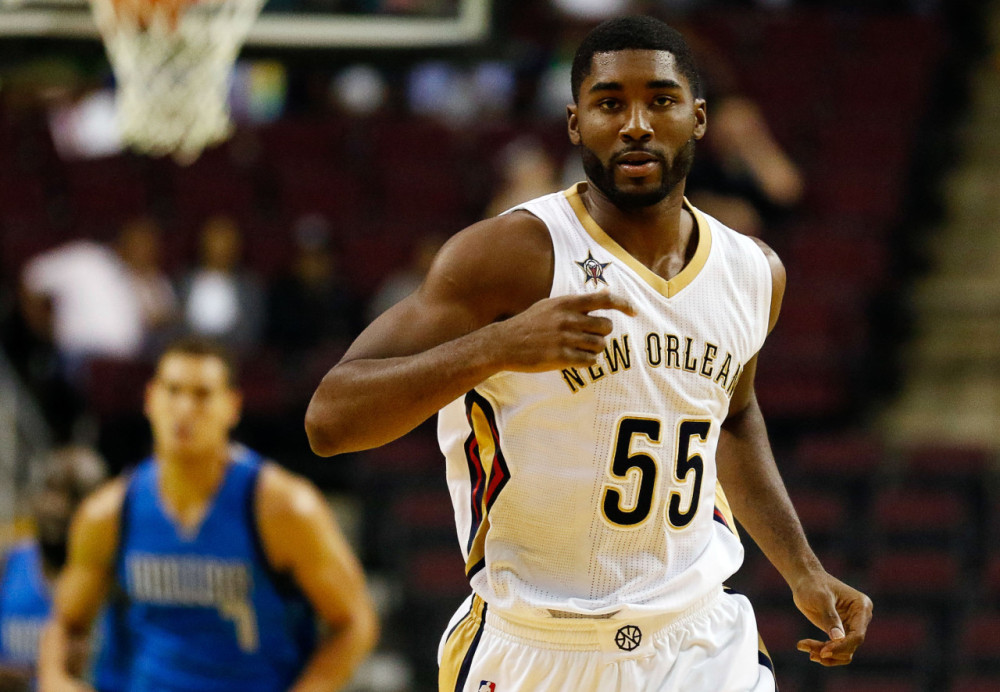 The sneaker game has been dominated by star and second-tier players for as long those companies have been around. Then there's the arrival of Q4 Sports, who have signed New Orleans Pelicans guard E'Twaun Moore to a one-year shoe deal, according to sources. Moore will debut his personally customized version of the 495 Lo's in the Pelicans colorway on Sunday against the Los Angeles Lakers, according to a source.
Moore's personal shoe debut will, funnily enough, come against Lakers rookie guard Lonzo Ball, who's the face of his dad's independent sneaker and apparel line, the Big Baller Brand.
Q4 is a start-up shoe company that also has Indiana Pacers guard Lance Stephenson on their roster as well for NBA clientele. Stephenson debuted his custom 495 Lo's in the Pacers colorway on Opening Night against the Brooklyn Nets. Since then, he's continued to wear and market his shoe along with the brand.
Moore is averaging 5.5 points, 3.5 assists and 2 rebounds thus far through two games on the young 2017-'18 season. Just a year prior he averaged a career-high 9.6 points in a career-high 24.9 minutes per game. He's in the second year of a four-year, $34 million contract.