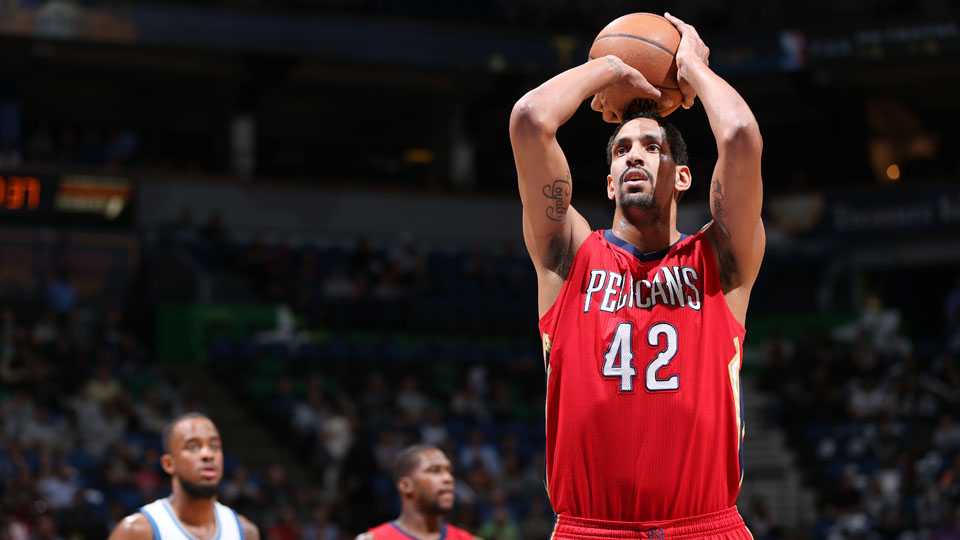 With playoff aspirations for this upcoming season, the New Orleans Pelicans are going to need all the help they can get to survive in a loaded Western Conference. While their guard play has been lackluster, the depth for the Pelicans has also been largely absent, an element of their roster that clearly needs some work.
However, don't expect that to improve anytime soon as they recently lost a valuable big body to injury in Alexis Ajinca. According to an official press release from the Pelicans, Ajinca sustained a knee injury and is expected to miss the next 4-6 weeks:
New Orleans Pelicans center Alexis Ajinca sustained an injury to his knee patellar tendonitis, the team announced today. Ajinca underwent successful bilateral knee injections yesterday by Pelicans Director of Medical Services/Head Team Physician Dr. Misty Suri and is expected to miss 4-6 weeks.
Though Alexis Ajinca played a minor role with the Pelicans, his loss will still make their big man rotation thinner behind stars Anthony Davis and DeMarcus Cousins.
Ajinca joins a long list of banged up Pelicans expected to miss time including Rajon Rondo, Solomon Hill, Frank Jackson and fellow reserve center Omer Asik. With so many pieces missing time to begin the season, the players not battling injuries will have to outperform themselves to keep the Pelicans afloat as they await the returns of some key players.
Ajinca joined the Pelicans prior to the 2013-14 campaign after two years out of the NBA. Last season, Ajinca posted per-game averages of 5.3 points and 4.5 rebounds in only 39 appearances.