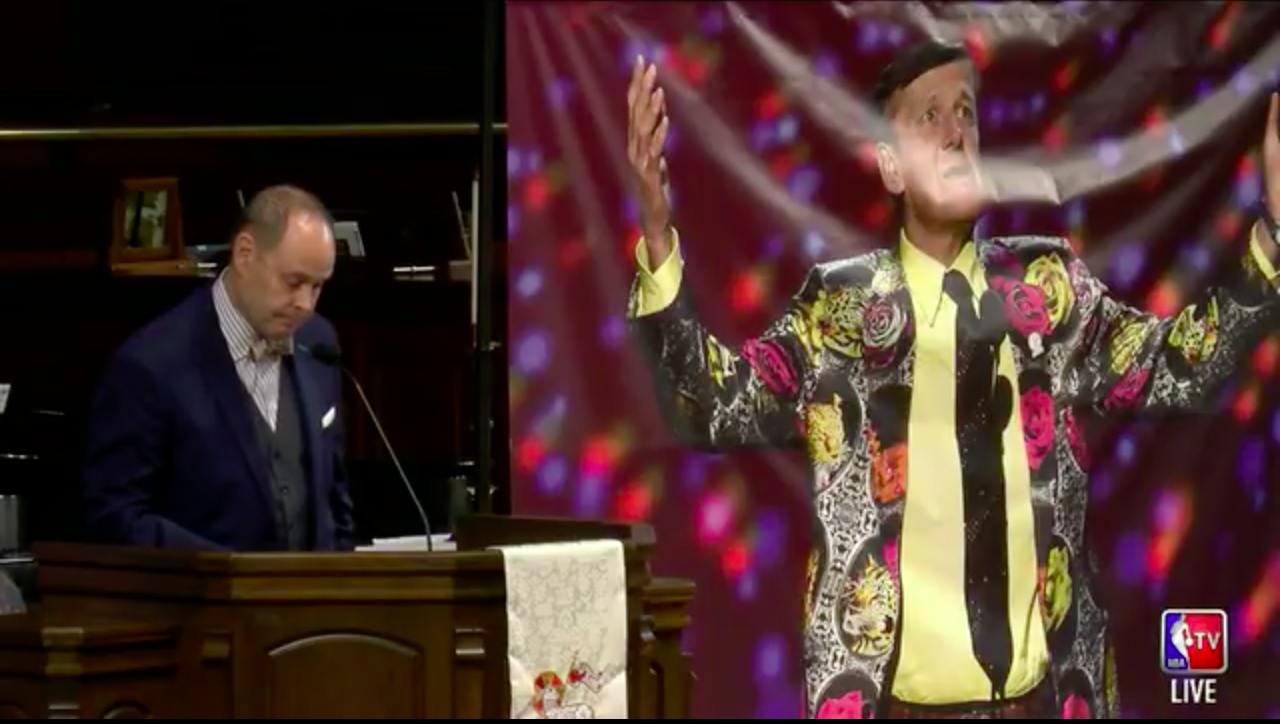 When the news of Craig Sager's passing broke on Thursday afternoon, it immediately hit everyone in the NBA world like a ton of bricks. From NBA players to coaches, executives and even the media, the impact Craig had on the game of basketball was honored everywhere you looked.
San Antonio Spurs head coach Gregg Popovich spoke highly about Sager. ESPN's Rachel Nichols dedicated her whole daily NBA show to Sager. The NBA on TNT crew remembered Craig and his impact on their careers but one person was missing. Inside the NBA host Ernie Johnson.
'Elevator EJ' missed last Thursday's episode due to a family issue reportedly involving his disabled son. But Ernie was possibly the closest to Sager among those in the Turner Sports family. Ernie sent out a fantastic tweet, but we didn't hear from him until Sager's memorial service and it was well worth the wait.
Ernie spoke about Sager and how he lived his life until the end, and he captured Sager's essence in a beautiful and hilarious poem in which he ended with a nod to the legendary broadcaster.
"So amid the tears and all the memories we cherish now, we say farewell to our friend Sages, and make this humble vow," Johnson concluded. "There's no way to gauge the days we have and no way to tell how long, But know this, Craig, we'll do our best to live them Sager strong."
Watch Johnson's full beautiful eulogy below
Ernie Johnson honors his friend Craig Sager. #SagerStrong https://t.co/d157NyGNYk

— NBA on TNT (@NBAonTNT) December 20, 2016