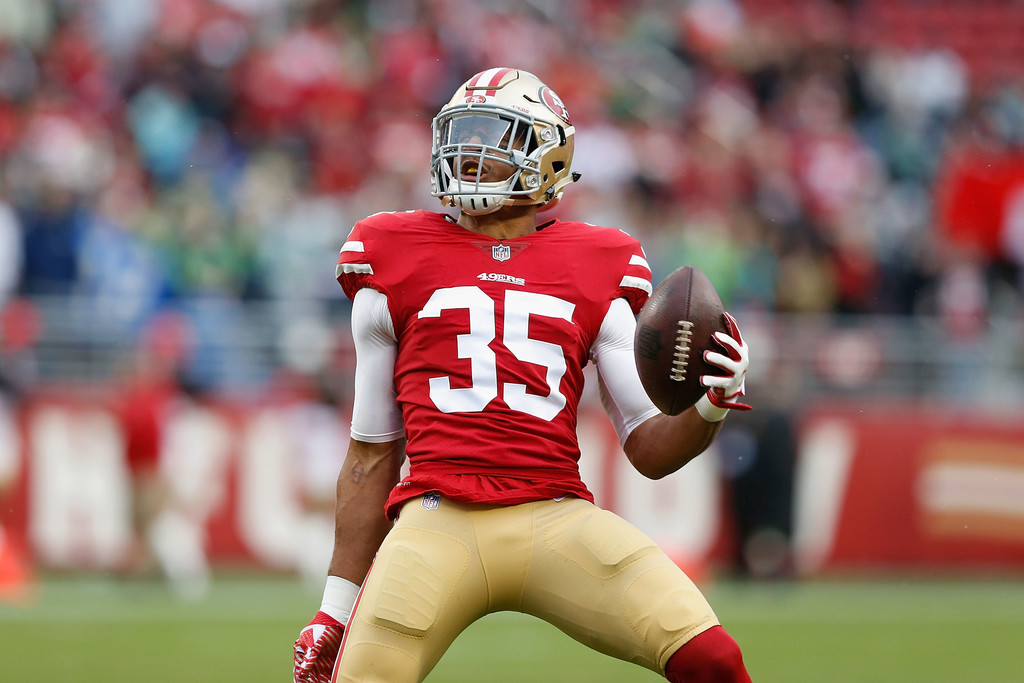 San Francisco 49ers safety Eric Reid has been a leader in the NFL when it comes to the player protests across the league. He's followed Colin Kaepernick's lead towards making an impact in the community by demonstrating during the national anthem. Reid, along with Malcolm Jenkins, Anquan Boldin and Michael Thomas among others, was a member of the 'Players Coalition' in an attempt to work with the NFL towards finding a way the league can help the players address their concerns across the country.
But as the NFL reportedly agreed to donate $100 million to some foundations to help address racial issues accross the country, the real reasoning behind where the money is coming from is getting revealed by those involved. Eric Reid opened up about what the NFL is actually doing behind-the-scenes.
Following comes from Jeremy Stahl of Slate.
In an interview with Slate on Thursday, the San Francisco 49ers' Eric Reid said he's been told the NFL is planning to allow owners to shift money that's been pledged to other charitable giving campaigns into a newly announced, seven-year $89 million program to fund social justice causes. This apparent plan to redistribute funding from breast cancer awareness and military service initiatives was one of a number of reasons Reid says he has walked away from the Players Coalition. That group, led by the Philadelphia Eagles' Malcolm Jenkins and retired wide receiver Anquan Boldin, led the way in striking a tentative deal with the NFL this week.

Reid says Jenkins mentioned the idea that the league might shuffle money around during conversations with Reid and other players. "In the discussion that we had, Malcolm conveyed to us—based on discussions that he had with the NFL—that the money would come from funds that are already allocated to breast cancer awareness and Salute to Service," Reid said in an interview with Slate. "So it would really be no skin off the owners' backs: They would just move the money from those programs to this one."

"We didn't agree with that, because we weren't trying to cut other worthy programs," he added, discussing his and other players' decision, announced on Wednesday, to leave the Players Coalition. "They moved forward anyways." (Miami Dolphins safety Michael Thomas and Los Angeles Chargers offensive lineman Russell Okung joined Reid on Wednesday in announcing their decisions to leave the Players Coalition.*)

"[NFL Commissioner] Roger Goodell is trying to make this as easy for the owners to agree to as possible so that—again, their goal is to end the protests," Reid said. "He's trying to make it as easy possible to do that for the owners. He's going to present them with a proposal saying, Look you really don't have to do anything. We're just going to shift this money from this area and just move it here."

As of Thursday afternoon, the NFL had not responded to a request from Slate for comment on Reid's claims. A representative for Jenkins likewise had not responded to a request for comment.

Reid said it was his belief that the Jenkins-brokered deal had the official backing of less than 1 percent of the league's nearly 1,700 rostered players, none of whom have knelt or sat during the anthem. The NFL Players Association—the union that represents the league's players—told Slate on Wednesday that it was "not directly involved" in the discussions over the new proposal and could not comment.