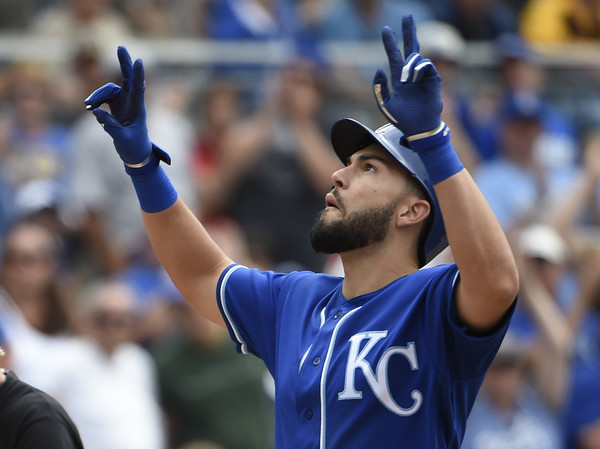 The San Diego Padres have agreed to an eight-year, $144 million contract with free-agent first baseman Eric Hosmer, Scott Miller reports. This deal includes a $5 million signing bonus and an opt-out clause after five years. Miller also reports that this is the largest contract in Padres history.
Oh, and Hosmer gets a $5 million signing bonus. So that + 5 years at $20 mil per + 3 years at $13 mil per. $144 million total, AAV $18 mil. Sources.

— Scott Miller (@ScottMillerBbl) February 18, 2018
Hosmer was one of the league's "big-name" targets this offseason for many teams. The former World Series Champion spent seven years with the Kansas City Royals which amounted to multiple playoff runs. In 2017, Hosmer captured a gold-glove and silver-slugger award with a slash line of .318/.385/.498.  Hosmer is also going to help the Padres on and off the field with his well-developed leadership skills and veteran clubhouse personality.
When there were talks of a strike and a free-agent only spring training camp, Hosmer was thought to be a participant. But now that Hosmer has signed, look to see more and more players signing as the hot stove has been lit. For the Padres, this marks the addition of another first baseman pushing Wil Myers back to the outfield. Hosmer is looking to add his experience to a young and developing team, who is still learning how to win at the big-league level.