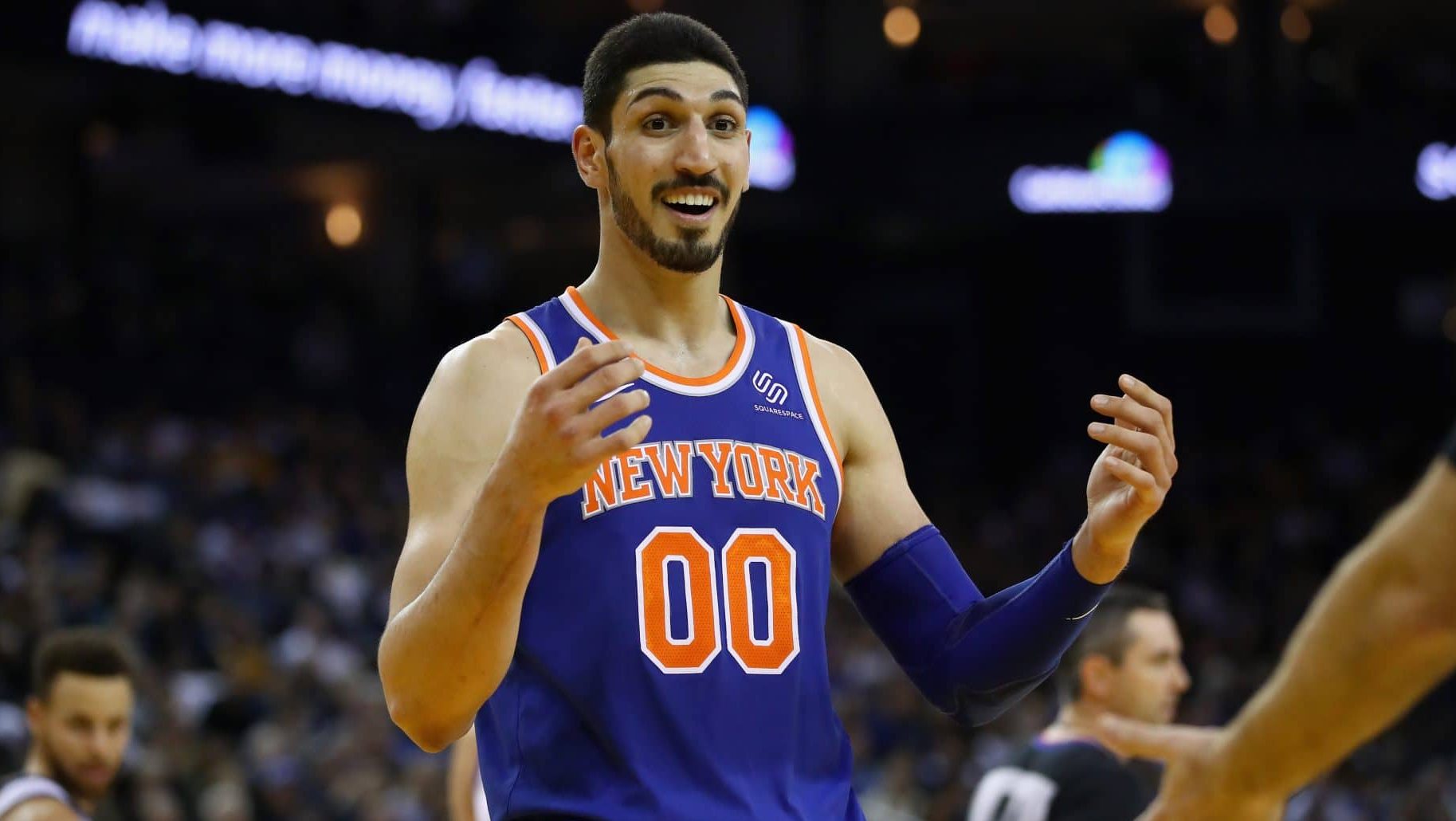 The Portland Trail Blazers have agreed to a deal to acquire former New York Knicks center Enes Kanter, as first reported by ESPN's Adrian Wojnarowski and since confirmed to ESPN by Kanter's agent Mark Bartelstein.
Blazers beat a crowded field for Kanter, including the Lakers, per sources. Kanter is an important addition for Blazers, where he'll play a good share of minutes. Portland signed Kanter to a $70M offer sheet in 2015, which OKC matched. https://t.co/1Qdd1Ff43G

— Adrian Wojnarowski (@wojespn) February 13, 2019
Kanter has since confirmed the signing on his Twitter account, indicating he's signed in Portland for the remainder of the current season.
#RipCity? ? pic.twitter.com/4dTLXyZedg

— Enes Kanter (@Enes_Kanter) February 13, 2019
The Knicks recently bought-out the remainder of the Turkish seven-footer's contract at the trade deadline, a culmination to Kanter repeatedly stating he was unhappy with the amount of time he was spending on the bench for New York this season.
Portland also attempted to sign Kanter during the summer of 2015 as a restricted free agent, but saw their offer sheet matched by his former team, the Oklahoma City Thunder, who retained Kanter's rights.
The addition of Kanter is the latest move by the Trail Blazers who added Rodney Hood from the Cleveland Cavaliers last week, and are currently the fourth place team in the Western Conference with a record of 33-23.
Kanter was also recently in the news when he announced that he would miss the NBA London game between the Knicks and Washington Wizards over concerns for his life from the Turkish government, of which he's been an outspoken critic. Days later, a warrant for Kanter's arrest was issued from Istanbul.