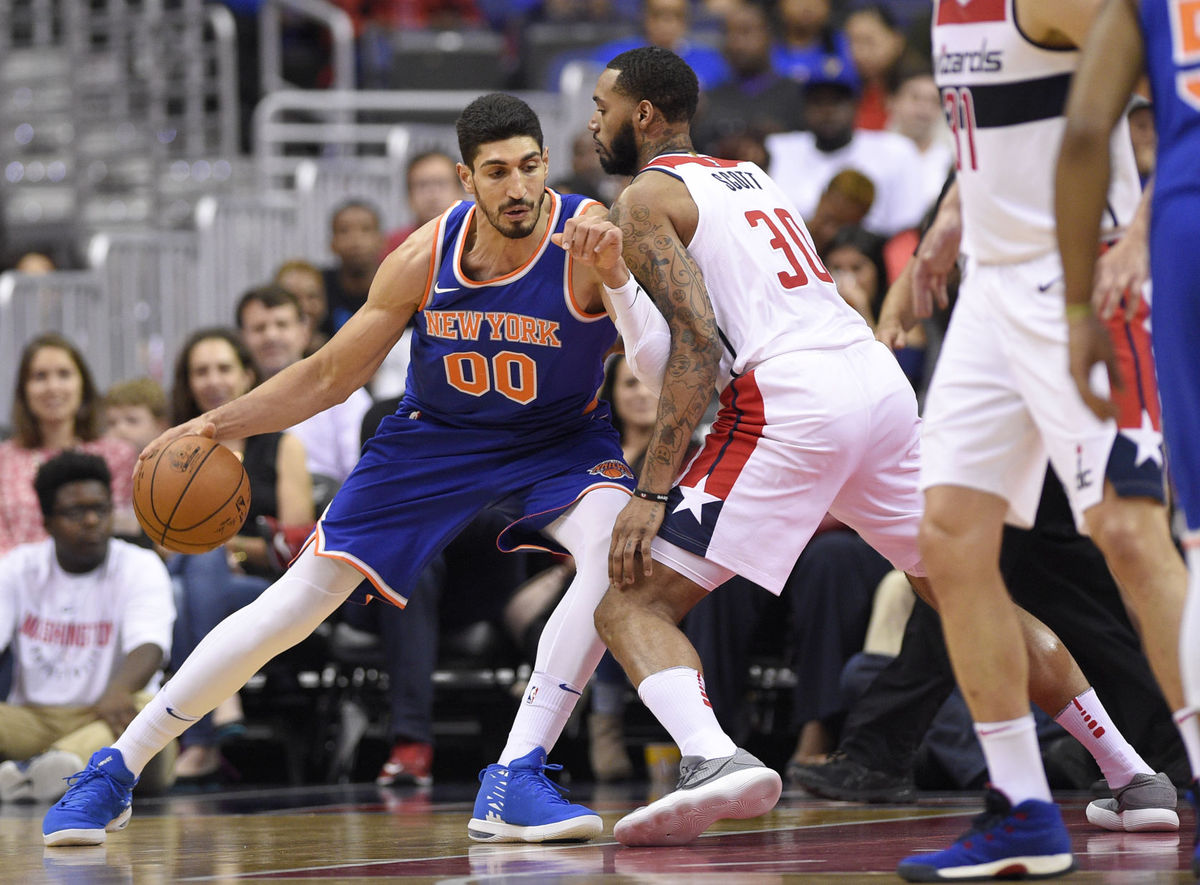 Amidst the controversy that has become standing or kneeling during the signing of the National Anthem comes various perspectives on the situation. For the New York Knicks, they chose to lock arms during the anthem and stand together as one. But for Knicks' big man Enes Kanter, he offered a more extensive look into why the team did what they did. From ESPN's Ian Begley:
Enes Kanter on the Knicks locking arms during the national anthem: "We did it as a team. If it were me I would have taken the knee. But as a team you know, we stand together. The most important thing I'm saying, man, I understand we have our differences. I feel like the most important thing in life is leave our differences on the table and try to find what we have in common. In America it doesn't matter, anywhere in the world, it doesn't matter, tall, short, black, white, fat, skinny, whatever you are, we need to work this out together. And then whatever is happening right now – I'm saying our country because I feel like this is my home. It's just really sad, all these things are happening. In America, it's freedom of religion, freedom of speech. Today, we protested peacefully out there. We didn't do nothing crazy, whatever. I am going to pray for this country because I love this country and I hope things will get better and better every day."
The National Anthem has become a topic of immense controversy within the sports world. From the NFL to the NBA and even one MLB player taking a knee during the singing there has been a very polarizing effect on fans. It does not seem that will end any time soon either.