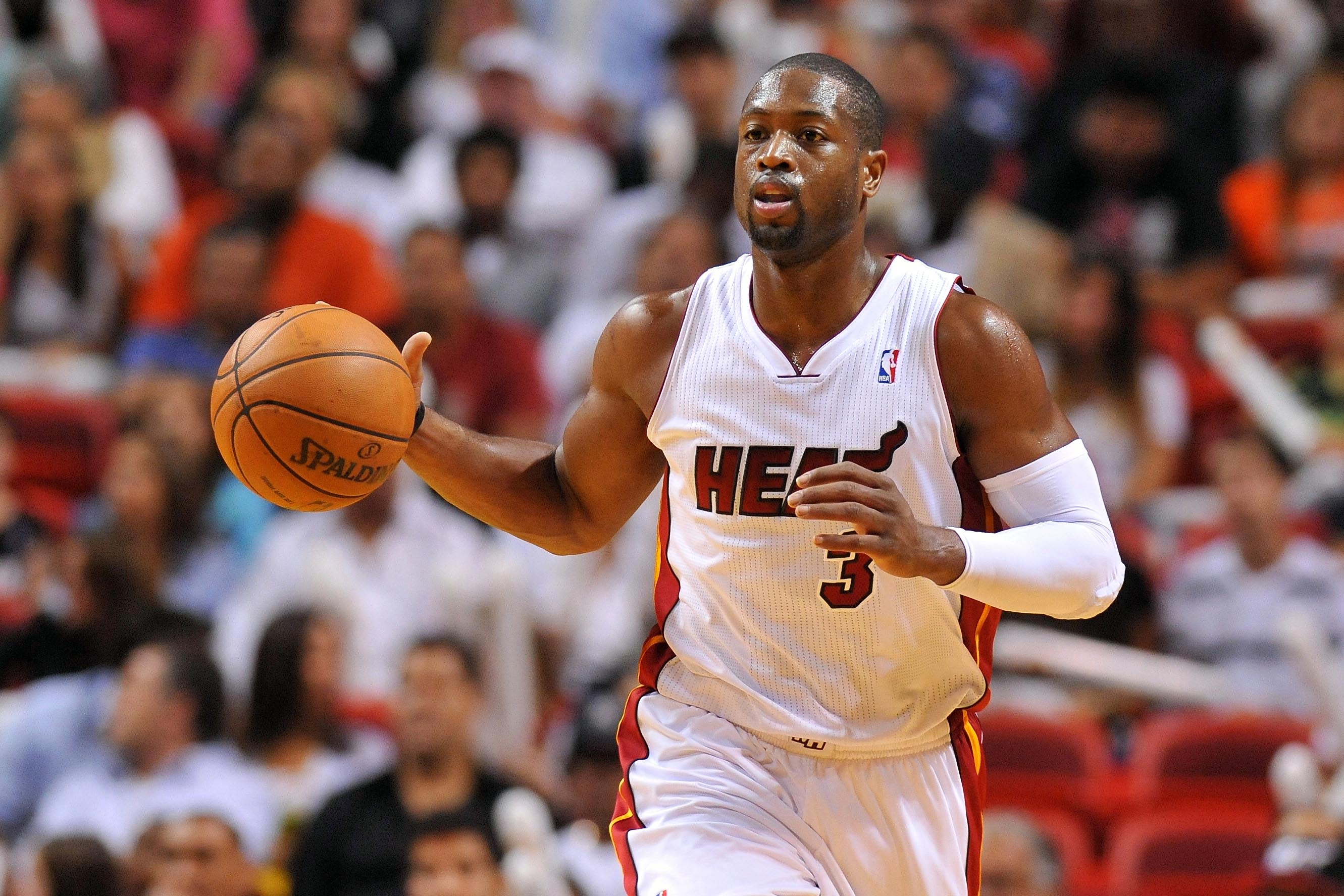 The Dwyane Wade saga is ongoing as the Miami Heat shooting guard negotiates for a larger deal. Wade, who is seemingly using every team in the league as leverage, appears to want to earn a sizable amount of money next season. According to Brian Windhorst of ESPN, Wade's representatives have informed the Heat he would like $50 million spread out over two seasons.
That amount of money leaves Miami in a strange spot. They are straddled with cap space obligations, having given Hassan Whiteside a max deal. The Heat did not have Whiteside's Bird rights, making this situation much more difficult to manage. The team can certainly look to clear more space, having to gut much of the roster in order to do so. Josh McRoberts would be a primary candidate for this, and the team has already shopped the forward in trade talks.
Meanwhile, there appear to be potentially three teams left in the Dwyane Wade sweepstakes. Originally, the Milwaukee Bucks were part of this group, but it appears Wade has cancelled a meeting with the team.
The Cleveland Cavaliers have been the most notable team linked to Wade. However, they too have too many contract obligations and unless Wade takes a massive paycut,it is unlikely that he can join the team. It should be noted, by the way, that contrary to some reports over the past few days, Wade has not flown to Cleveland. He has been on vacation in Spain and will be flying back Tuesday afternoon, according to Ethan Skolnick of the Miami Herald.
Meanwhile, the Denver Nuggets have been recruiting Wade since free agency began. And the Chicago Bulls will always be an intriguing team as the shooting guard grew up in Chicago.
Who knows when this saga will end? The gut feeling I, as well as most people, have is that Wade will eventually come to terms with Miami. He is a Heat-lifer and it is difficult to envision him in a different uniform.
But as every day goes by, it becomes increasingly more possible that the shooting guard will leave the team he has spent his entire career on.