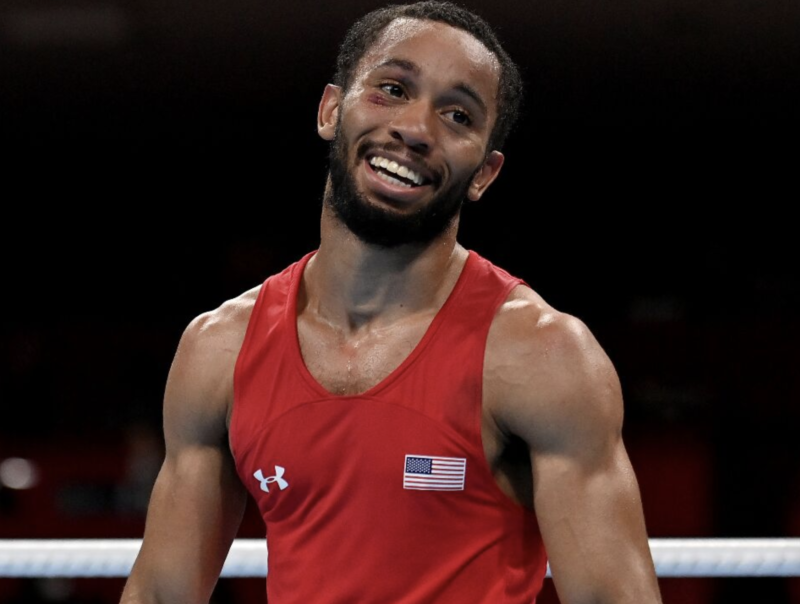 The year 2004 was memorable for a variety of reasons. Adam Vinatieri propelled the New England Patriots to a Super Bowl win with a last-second field goal. OutKast won "Rap Album of the Year" at the GRAMMYs and Barack Obama delivered a speech at the Democratic National Convention that would change his life forever.
In the midst of all that happened, a number of world-class athletes gathered in Athens, Greece for the XXVIII Olympiad. In Greece, Andrew Ward won a gold medal in the men's light heavyweight champion. From there, he would go on to win titles in two weight classes while maintaining an undefeated record. Little did he know, his Olympic feat would mark the last time an American man has won a gold medal in men's boxing. Unfortunately, fans will have to wait a bit longer for that to change.
Duke Ragan fell just short of winning the gold medal in the men's featherweight final. Albert Batyrgaziev of the Russian Olympic Committee walked away with a win on three of the five judge's scorecards. The Russian boxer fought well and put pressure on Ragan in the first to jump out to an early lead. However, Ragan was able to answer in rounds two and three with well-placed counters that allowed the American to get into more of a rhythm. With that said, it wasn't enough for Ragan to get the win. He now joins the likes of Floyd Mayweather Jr. and Roy Jones Jr., both of whom won silver medals. Moving forward, he'll look to win world titles like both men as well.
The gloves are off. ?@Duke1ragan finishes with a silver medal in the featherweight boxing category. #TokyoOlympics pic.twitter.com/ktmEBC08i9

— Team USA (@TeamUSA) August 5, 2021