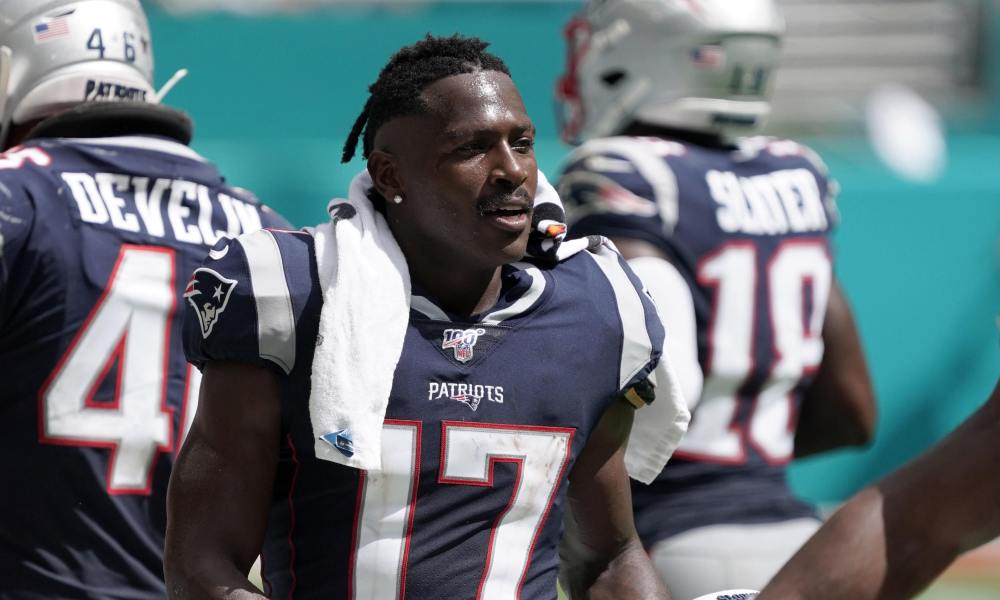 Despite being out of the league, Antonio Brown has managed to keep making headlines. Most recently, a social media video released by Brown depicts him yelling at police outside his home and disparaging his ex-wife, who Brown has children with.
After the video, the Police Athletic League (PAL) returned a donation that Brown had given to the organization. The video, however, was enough that PAL wanted no part of any ties to the former NFL wide receiver.
Now, Brown's longtime agent, Drew Rosenhaus, wants no part of being associated with him, either, according to ESPN's Adam Schefter.
Agent Drew Rosenhaus conditionally terminated his relationship with Antonio Brown today until the free-agent WR seeks counsel, per an NFLPA source. Rosenhaus wrote in the letter that the NFLPA received today that he would like to work with Brown, but not until he first gets help.

— Adam Schefter (@AdamSchefter) January 16, 2020
Rosenhaus has terminated his contract with Brown, leaving the 31-year-old ex-Steeler without representation.
Brown did have a workout with the Saints prior to New Orleans' playoff exit. But since then, the tirade on the video was released and now Rosenhaus has left him, so one would assume Antonio Brown is getting further and further from getting back in the league every day, assuming playing football is even on his radar anymore.
While in the NFL, Brown was one of the most productive wide receivers in the league. Over 10 seasons as a pro, Brown recorded 841 catches for 11,263 yards and 75 touchdowns.
But after forcing his way out of Pittsburgh after the 2018 season, the Steelers traded him to the Oakland Raiders, where he had a tumultuous training camp, and was ultimately released from the Raiders. The wide receiver was then picked up by the New England Patriots, where he played in one game this season before they cut him as well.