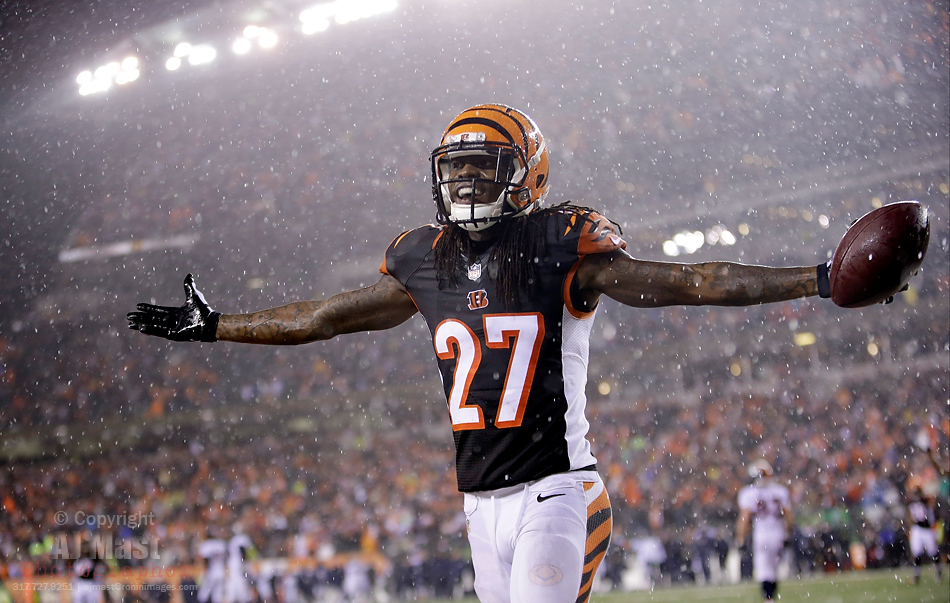 Dre Kirkpatrick was in a bidding war reportedly between two AFC North rivals- the Pittsburgh Steelers and the Cincinnati Bengals.  With the price going higher and higher, the Steelers eventually opted to bow out.  Kirkpatrick is coming off his rookie contract and was expecting a big day and he sure got one.
The Steelers weren't ready to pay Dre $10+ million per year as they don't have an abundance of space this year after locking up Antonio Brown and franchise tagging Le'Veon Bell.
While Kirkpatrick isn't respected as one of the top corners in the league he is a jam corner who doesn't back down from anyone.  Dre has yet to put up major numbers, but he has recorded 3 interceptions in 3 different seasons. And if you aren't putting up big statistics at the cornerback position is that always the worst thing? No, because it could mean the quarterback is just staying away from you.
The Bengals would have been in quite a pinch if Kirkpatrick was to run out of Cincy.  With looming off the field issues surrounding Adam Jones, it would have been quite possible that the top two corners on the Bengals would have been Josh Shaw and Darqueeze Dennard.  While both are held to high standards in the Bengals organization, they are not by any means ready to be top corners in the NFL.
Ian Rapoport reported the deals on Kirkpatrick's big payday.
CB Dre Kirkpatrick's new deal with the #Bengals is worth $52.5MM over five yearshttps://t.co/fXKxdcGHfm pic.twitter.com/cImcHdsefb

— Pro Football Rumors (@pfrumors) March 9, 2017